Dow gained 175, advancers over decliners almost 6-1 & NAZ advanced 32. The MLP index rose 7+ to 260 & the REIT index added 1+ to 308. Junk bond funds climbed higher & Treasuries also are being up. Oil shot up to the 34s & gold is flattish in the low 1100s.
AMJ (Alerian MLP Index tracking fund)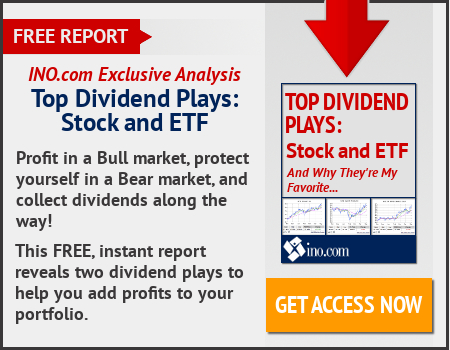 The US economy expanded at a slower pace in Q4 as households tempered spending & businesses cut back on capital investment & adjusted inventories. GDP rose at a 0.7% annualized rate after a 2% gain in Q3, according to the Commerce Dept. The advance was in line with the forecast of 0.8%.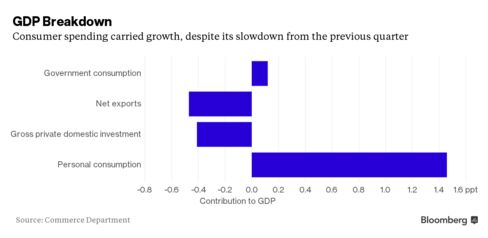 Growth has downshifted as producers contend with slowing markets abroad, the negative effect on exports from a stronger $ & plunging oil prices that have caused drilling firms to retrench. Consumers, enjoying the fruits of a robust labor market and cheaper fuel bills, will have to pick up the slack if growth is expected to get back on track. GDP expanded 2.4% for a 2nd straight year, led by the biggest gain in consumer spending in a decade. The economy got off to a rocky start in 2015, partly due to bad winter weather & a West Coast port workers dispute, before rebounding in Q2. Growth moderated in the ensuing months as companies worked down bloated stockpiles & continued to battle weak exports markets. Household purchases rose at a 2.2% annualized pace in Q4, compared with a 3% rate in the previous period. Personal consumption added 1.46 percentage points to growth.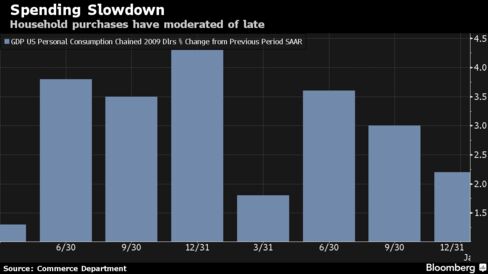 Final sales to domestic purchasers, or GDP excluding trade & inventories, climbed at an inflation-adjusted 1.6% annualized rate, compared with a 2.9% pace in the previous 3 months. A pickup in household purchases will be needed to help the economy fight through the negative effects of the global slowdown & the rout in commodities that's diminishing investment. While businesses are struggling, American households have plenty of ammunition to assist the economy. Consumer confidence levels have held in, powered by solid gains in the job market & low inflation.
Economic Growth Cools as American Consumers Temper Spending

Steel mills in China reported their first annual decline in output since 1981 as local demand contracted, prices sank to a record low & producers struggled with overcapacity. The China Iron & Steel Association said crude steel output shrank 2.3% to 803.8M metric tons. In recent years China has churned out about ½ the world's steel.
Consumer sentiment of the US economy dipped this month, a sign that global turmoil may be starting to wear on American consumers. The University of Michigan's final consumer index for Jan fell to 92 from 93.3 recorded earlier this month. The final Jan result was a decrease from Dec, when the index hit 92.6. Analysts had expected a reading of 93.
Consumer Sentiment Slides in January
Stocks are being big higher to close out a very drab month. After today's rise, the Dow is still down a massive 1.2K in Jan. Economic data keeps coming in glum while oil is well off its recent lows in the mid 20s. Treasuries rose today, indicating this rally may have more to do with traders evening out month end positions.
Dow Jones Industrials