Dow dropped 391 (but 150 above session lows), decliners over advancers 6-1 & NAZ lost 126 (going below 4.5K). The MLP index dropped 11+ to the 241s & the REIT index was off 3+ to the 306s. Junk bond funds were sold & Treasuries had a major rally. Oil sank to the 29s while gold had a good advance.
AMJ (Alerian MLP Index tracking fund)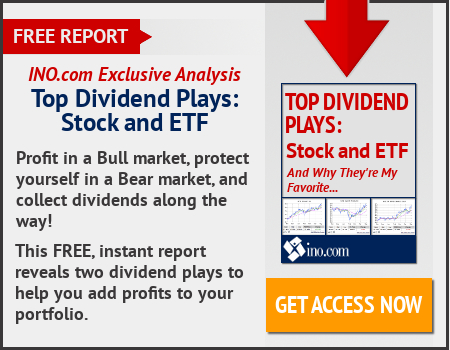 | | | | | | |
| --- | --- | --- | --- | --- | --- |
| CLG16.NYM | ....Crude Oil Feb 16 | ....29.54 | ...1.66 | (5.3%) | |
Retail sales in the US unexpectedly fell in Dec as unseasonably warm weather undercut sales of winter apparel & cheaper gasoline weighed on receipts at service stations, adding to signs that economic growth braked sharply in Q4. The Commerce Dept said on retail sales slipped 0.1% after an upwardly revised 0.4% gain in Nov. Economists had forecast retail sales unchanged after a previously reported 0.2% rise in Nov. For all of 2015, retail sales rose 2.1%, the weakest reading since 2009, after rising 3.9% in 2014. Retail sales excluding automobiles, gasoline, building materials & food services fell 0.3% after a downwardly revised 0.5% rise the prior month. These core retail sales correspond most closely with the consumer spending component of GDP. Core retail sales previously were reported to have advanced 0.6% in Nov & economists had forecast them rising 0.3%. The mixed retail sales report joins weak data on construction, manufacturing & export growth in suggesting that economic activity cooled significantly in Q4. It could raise concerns that the manufacturing & export-oriented sector malaise was filtering to other parts of the economy. Manufacturing has been bruised by a strong $ & sluggish global demand. Business efforts to cut an inventory overhang & energy sector spending cuts have also been a drag. The core retail sales drop last month & the downward revision to the Nov figure could prompt a reduction in Q4 GDP estimates, which currently are a 0.5-1.4% annual rate. The economy grew at a 2% pace Q3.
Wal-Mart, a Dow stock & Dividend Aristocrat, plans to close 269 stores, including its experimental small-format Express outlets, in a push to streamline the chain that will affect 16K jobs. The move by the largest private employer in the US involves 154 locations domestically. Overseas, the effort includes the closing of 60 money-losing stores in Brazil, a country where the company has struggled. The plan will affect less than 1% of its total square footage & revenue.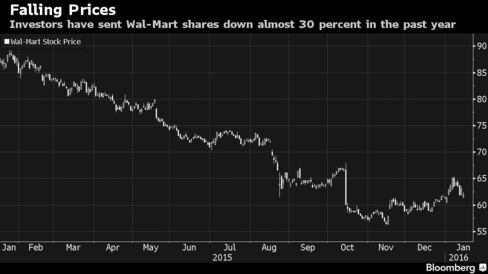 CEO Doug McMillon took the step after reviewing the 11.6K stores, evaluating their financial performance & fit with its broader strategy. The move also marks the end of its pilot Wal-Mart Express program, a bid to create a network of small corner stores that began in 2011. WMT will continue its larger-size Neighborhood Markets effort, though 23 poor-performing stores in that chain also will be closed. The company is still expanding its footprint in the US, adding 69 new stores & 6K jobs in Jan alone. "We invested considerable time assessing our stores and clubs and don't take this lightly," McMillon said. "We are supporting those impacted with extra pay and support, and we will take all appropriate steps to ensure they are treated well." The shutdowns will reduce EPS from continuing operations by about 20-22¢, with as much as 20¢ of that coming in Q4. 12 of its massive supercenter stores, which employ an average of about 300, will be shuttered. Most of the closings will occur by the end of the month. Last year, Wal-Mart shut 3 supercenters. The stock fell 1.13. If you would like to learn more about WMT, click on this link:
club.ino.com/trend/analysis/stock/WMT?a_aid=CD3289&a_bid=6ae5b6f7
Wal-Mart (WMT)
Oil dropped to a new 12-year low below $30, while the discount on global benchmark Brent reached a 5-year high as Iran moved closer to restoring exports. Sanctions on Iran may be lifted soon, allowing for a boost in oil shipments from OPEC's 5th-biggest member. Prices are down on Iran & concern about China's economy.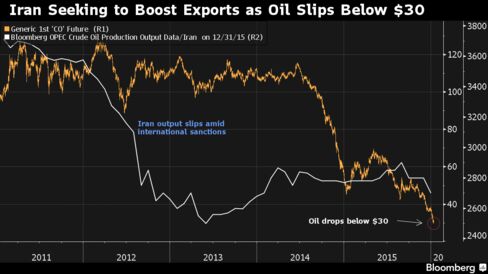 Crude capped a second annual loss in 2015 as OPEC effectively abandoned output limits amid a global surplus.
Oil Falls Back Below $30 With Brent Discount Biggest Since 2010
Good news just can't get no respect. Even though economic news was mixed today, the negative received most of the attention, starting with low oil prices & a fuzzy economy in China. There is some thinking that nobody knows how bad Chinese economic numbers are with private estimates that the growth rate could really be as low as 3%. Oil, China & a chaotic MIdEast with the expectation of oil exports from Iran make investors nervous. Forget 17K holding for the Dow. It's huffing & puffing to hold above 16K (finishing under that important support level). Over the 3 day weekend, there will be a lot for investors to think about.
Dow Jones Industrials