Dow dropped 184 (going below 17K), decliners over advancers 3-1 & NAZ was off 36. The MLP index sank 5+ to the 287s as oil fell again & the REIT index lost 1+ to 325. Junk bond funds were mixed & Treasuries had a sharp rally. Oil plunged below 35 & gold climbed higher.
AMJ (Alerian MLP Index tracking fund)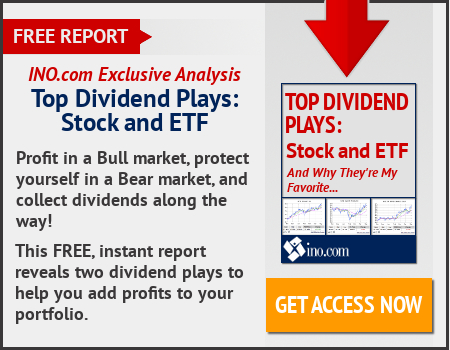 Companies boosted payrolls in Dec by the most in a year, indicating the US job market had momentum as 2015 came to a close. The 257K increase in employment exceeded the most optimistic forecast & marked the biggest jump since Dec 2014, figures from the ADP Research Institute. Strides made by the labor market may help to generate faster wage growth this year & accelerate consumer spending, the biggest part of the economy. "Strong job growth shows no signs of abating," the chief economist at Moody's Analytics (producer of the figures with ADP) said. "If this pace of job growth is sustained, which seems likely, the economy will be back to full employment by mid-year." The forecast called for an advance of 198K. The prior month's figure was revised to 211K from a previously reported advance of 217K. Goods-producing industries, which include manufacturers & builders, increased headcount 23K. Hiring in construction climbed 24K, while factories added 2K jobs. Payrolls at service providers grew 234K. Companies employing 500 or more workers took on 97K more workers. Medium-sized businesses, 50-499 employees, increased headcount by 65K small companies added 95K. Sustained progress in the labor market was among reasons the FOMC felt encouraged to raise the benchmark interest rate for the first time in almost a decade.
Federal Reserve Vice Chair Stanley Fischer said policy makers' forecasts predicting 4 interest-rate increases in 2016 were "in the ballpark," though China's slowing economy & other sources of uncertainty make it difficult to predict the path of policy. "The reason we meet eight times a year is because things happen, and as they happen you want to adjust your policy," Fischer said. Fischer's remarks come 3 weeks after the Fed raised interest rates. Policy makers said at the time they would continue to monitor real & expected progress on inflation, which remains below their 2%. After the Dec meeting, the Fed also released its quarterly Summary of Economic Projections, showing FOMC member forecasts would put the benchmark federal funds rate at the end of 2016 at 1.4%. That implies 4 additional quarter-point hikes this year. Regarding China, Fischer said "there are levels of uncertainty and they've risen a bit now," while downplaying the direct effect on the US economy. "If all China's neighbors and other large parts of the world are negatively affected to a considerable extent by China, then that would be an impact," he said. "The rest of the world matters to us. If it was only China it would still matter, but a good deal less." "From the viewpoint of what really matters, it's what people think is going to happen over the next couple of years, and I think September was a good example of that," he added. "We waited, looked around, saw that it hadn't had a huge effect and made the move at the next suitable occasion."
Germany said about 1.1M asylum seekers entered Germany last year, a record for Europe's largest economy, as the nation's debate on refugees is inflamed by a mass sexual-assault probe in Cologne. "If we have the highest number of refugees since World War II, that will have an effect on Germany," Interior Minister Thomas de Maiziere said. "We find that number too high -- and we're going to try to ensure that that figure in 2016 is not as high." Political conflict in Germany over how to integrate 1M newcomers fleeing war, persecution & poverty is being compounded as authorities investigate complaints by dozens of women that they were attacked on New Year's Eve in Cologne. With witnesses & police describing the men as migrants, Angela Merkel weighed & called the assaults "repugnant." "This is unacceptable, there's no way to play it down and there's no way to excuse it," her spokesman said. Syrians made up almost 40% of last year's arrivals in Germany, which has a population of 81M. Afghans & Iraqis accounted for 14% & 11%, respectively. Even the 477K asylum seekers who were formally registered last year "was the highest number ever recorded in Germany," the spokesman said.
The stock market begins the year on a very gloomy note. Dow is below 17K & is having a difficult time attracting buyers. Oil falling to new lows, China with a stalled growth engine & more (overdue) interest rate hikes are at the root of the decline in 2016. Performance in the first week of the year is another indicator on this year's market & it will likely be negative.
Dow Jones Industrials