Dow shot up 282, advancers over decliners 4-1 & NAZ gained 49. The MLP index added 8+ to 244s & the REIT index rose 6+ to the 313s. Junk bond funds had gains of 1-2% & Treasuries rallied, taking the yield on the 10 year Treasury back below 2%. Oil had a solid gain, going well over 31, on hopes that oil producing countries are working on a deal to tackle the global supply glut & gold also did well.
AMJ (Alerian MLP Index tracking fund)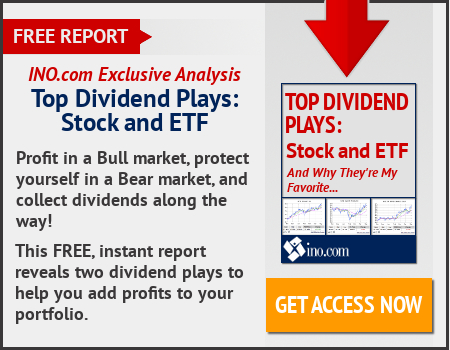 | | | | | | | |
| --- | --- | --- | --- | --- | --- | --- |
| CLH16.NYM | ....Crude Oil Mar 16 | ....31.63 | ...1.29 | | (4.3%) | |
Home prices in 20 US cities rose at a faster pace in the year ended Nov, underscoring the shortage of supply amid steady demand. The S&P/Case-Shiller index showed property values in 20 cities increased 5.8% from a year earlier, the biggest advance since Jul 2014. The projection called for a 5.7% gain. Nationally, prices rose 5.3% year-over-year. Low inventories are boosting property values, helping support household wealth for homeowners & offsetting some of the damage from the drop in stock prices. While mortgage rates are expected to stay low, faster wage growth is needed to bring homes within reach of more Americans, underpinning the industry's recovery this year. The Oct reading showed a year-over-year advance of 5.5%.
Home Prices in 20 U.S. Cities Climb by Most Since July 2014
DuPont (a Dow stock), which agreed last month to a historic merger with Dow Chemical (DOW), forecast lower-than-expected full-year earnings & sales as the chemical company struggles with the effects of a strengthening $ & weak demand for its agriculture products. EPS excluding some items should be $2.95-$3.10 this year, DD said. The estimate was for $3.15. The company also posted its first quarterly net loss since the height of the financial crisis, losing 29¢ a share in Q4 compared with EPS of 74¢ a year earlier.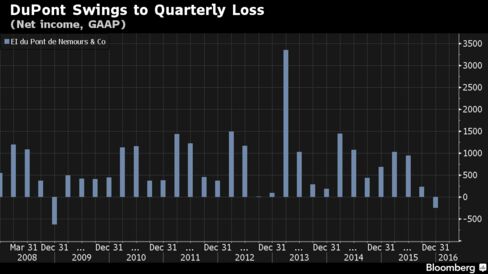 "Current difficult global economic conditions in agriculture and slower growth in emerging markets are expected to continue, challenging the company's sales growth in 2016," DD said. The merger is planned as a prelude to a split that will create 3 new companies focused on agricultural products, commodity chemicals & specialty materials. Sales this year will decline by a percentage in the low-single digits due to the currency effects & "challenges" in emerging markets & agriculture. Analysts had seen revenue about flat for 2016. Farmer net incomes will continue to decline in 2016 because land rents have lagged behind the slide in commodity prices for row crops such as corn & soybeans. Operating earnings in the agriculture unit will be down by a percentage in the "low teens" in H1, although the effects of higher product prices & cost savings mean profit will be about flat for the full year. DD also said it expects a benefit of 64¢ a share this year from its cost savings & restructuring, higher than the company's previous view of $700M. Annual savings will ultimately reach $1B, up from an earlier projection of $900M. However, it also expects EPS to be reduced by about 30¢ a share due to currency & by another 5-10¢ from higher taxes. Q4 EPS excluding restructuring costs & other items was 27¢, beating the 26¢ estimate. Operating profit dropped in the largest business segments while gains were posted in the nutrition & health and industrial biosciences units. Revenue declined to $5.3B from $7.38B, below the $5.39B estimate, as volumes fell 3% & currency exchange cut sales by 7%. The stock was up 47¢. If you would like to learn more about DD, click on this link:
club.ino.com/trend/analysis/stock/DD?a_aid=CD3289&a_bid=6ae5b6f7
E.I. du Pont de Nemours (DD)
JPMorgan Chase, another Dow stock, agreed to pay almost $1B to resolve claims by Ambac Financial Group, that it was duped into insuring mortgage bonds backed by shoddy loans, clearing the way for approval of a larger settlement over similar allegations. AMBC said that the bank will pay $995M to end 2 lawsuits the insurer filed in 2011 & 2012 over the quality of loans underlying mortgage bonds sold by Bear Stearns, which was bought by JPM in 2008. As part of the deal, AMBC agreed to drop its objections to a $4.5B settlement between JPM & institutional investors over claims of faulty home loans, leaving only one objector to the pact. JPM stock rose 1.42 & AMBC stocks went up 1.85. If you would like to learn more about JPM, click on this link:
club.ino.com/trend/analysis/stock/JPM?a_aid=CD3289&a_bid=6ae5b6f7
If you would like to learn more about AMBC, click on this link:
club.ino.com/trend/analysis/stock/AMBC?a_aid=CD3289&a_bid=6ae5b6f7
J P Morgan Chase (JPM)
Ambac Financial Group (AMBC)
Hope is the key word behind today's rally, suggesting it may not have legs. Saudi Arabia, the biggest oil exporter, does not seem close to reducing its shipments & Russia (the 2nd largest source of oil) is in no position to cut production. Meanwhile unimpressive earnings are being reported. The latest reports on the Chinese economy (a big oil importer) are gloomy. Treasuries & gold rose today, negative bets on the stock market gains. Tomorrow the Fed will issue its report on its meeting, little new is expected.
Dow Jones Industrials