Dow advanced 160 (closing near the highs), advancers over decliners better than 2-1 & NAZ went up 71. The MLP index dropped 3+ to the 267s & the REIT index gained 2+ to the 361s. Junk bond funds had modest advance & Treasuries crawled higher. Oil rose to about 47 & gold recovered 5, taking it to 1280.
AMJ (Alerian Index tracking fund)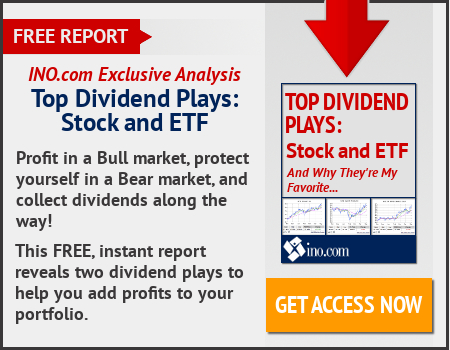 The Senate released the 515-page test of its sweeping tax legislation for the first time & Rep leaders plan to hold a floor vote on it within 10 days. That short span reflects an unusually fast process in both chambers. The House passed its tax bill 14 days after releasing its text. One GOP senator has complained about the pace. "I've got a real problem with this process," Senator Ron Johnson said. "I would prefer that this bill would've been introduced months ago." Reps on the Senate Finance Committee say it's standard practice for the panel to consider, amend & approve proposals that are written as descriptions of plans, without full legislative text, as it did last week with the tax measure. Congress is on recess this week . Senate leaders say they plan to hold a floor vote after lawmakers return the week of Nov 27. If their plans go smoothly, a vote could take place as early as Nov 30. If the full Senate approves the measure, lawmakers would have to reconcile differences between the Senate & House bills before sending a final version to Pres Trump.
US bank profits rose 5.2% in Q2-2017 from the same period in 2016, reaching $47.9B, the Federal Deposit Insurance Corp (FDIC) said. The average return on assets was 1.12% & more than 2/3 of all banks reported higher quarterly earnings than a year earlier, the banking regulator said. The number of problem banks fell to 104, the lowest since the financial crisis, but the FDIC warned that a long period of low interest rates & competition for quality loans has pushed some banks into riskier credits.
The Treasury Sept introduced new sanctions curb North Korea's nuclear & ballistic missile programs. The news follows Pres Trump's announcement, designating that North Korea was state sponsor of terrorism. The designation "should have happened a long time ago," the pres said. The move returns North Korea to the list of countries the US views as sponsors of terror. North Korea was removed from that list in 2008, in a bid to save a deal halting its nuclear development program." As North Korea continues to threaten international peace and security, we are steadfast in our determination to maximize economic pressure to isolate it from outside sources of trade and revenue while exposing its evasive tactics," Treasury Sec Steve Mnuchin said when detailing the new sanctions. The new sanctions target transportation networks, as well as companies & individuals with long-standing commercial ties to North Korea, in an attempt to bleed Kim Jong-un's regime of funding for its nuclear program. "These designations include companies that have engaged in trade with North Korea cumulatively worth hundreds of millions of dollars," Mnuchin added. "We are also sanctioning the shipping and transportation companies, and their vessels, that facilitate North Korea's trade and its deceptive maneuvers."
US Treasury Dept. imposes sanctions on North Korea to curb military programs
Oil edged up, supported by expectations of an extension next week to OPEC output cuts, but prices remained under pressure from signs of higher output in the US. Brent futures were up 26¢ (0.4%) at $62.48 a barrel, while West Texas Intermediate (WTI) crude was up 37¢ (0.7%) at $56.79 per barrel. Brent is expected to fluctuate in a narrow range, from $61 to $63, as the market awaited the outcome of the OPEC meeting on Nov 30. OPEC, together with a number of non-OPEC producers led by Russia, has been restraining output this year in an effort to end a global supply overhang & prop up prices. At its meeting, the group is widely expected to extend the deal beyond its Mar 2018 expiry date. But doubts about the willingness of some participants including Russia to keep restricting production have led traders to take a more cautious approach & weighed on prices. Russian news agency TASS reported that the country's oil producers had met with the energy ministry to discuss a 6-month extension, as opposed to the 9 months originally floated by Pres Putin. In Venezuela, authorities arrested the acting pres of its US-based refiner Citgo & 5 of the subsidiary's top execs on corruption accusations, the chief prosecutor said. But the biggest headache for OPEC has been a rise in US drilling activity, led by shale oil producers.
Oil rises ahead of OPEC meeting, capped by rising US output
The senators are getting serious about moving tax legislation forward. A long road remains before the tax bill is passed, but it begins with a first step. And those guys took that step. Economic data is looking good & forecasts for next year are encouraging for investors. With the Dow at almost 23.6K, the traders have 24K in sight.
Dow Jones Industrials