Dow shot up 72 (closing not far from the highs), advancers over decliners 4-3 & NAZ gained 7. The MLP index added 1 to 261 & the REIT index was fractionally lower to the 358s. Junk bond funds remained mixed & Treasuries had modest selling. Oil slid lower & gold tumbled 19 to 1276 on political uncertainty in Germany.
AMJ (Alerian MLP Index tracing fund)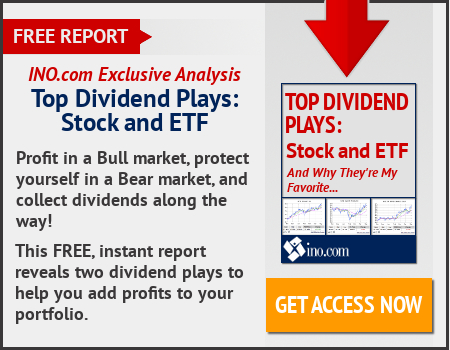 Ahead of Black Friday & the Dec sales season, researchers are expecting a modest 2% increase in Ohio holiday retail spending compared with last year, according to an annual forecast. Retail spending over the holidays in Ohio is expected to grow by $481M for an overall total of $24.1B this year. The good news for retailers is that consumer confidence remains strong, & wages & salaries in the state still are growing, according to the annual forecast from the Univ of Cincinnati Economics Center. The study's author noted that the predicted modest increase this year would put Ohio's holiday sales at 9.5% more than in 2015. There also has been consistent growth since 2013, said Christopher Nicak, the co-director of research. "It seems the retail economy has recovered from the 2008 recession," Nicak said. The National Retail Federation trade group expects holiday sales to at least match the 3.6% growth of a year ago. Across Ohio, sales outlooks are expected to increase most in the Cleveland, Dayton & Toledo regions. Only the Mansfield area is predicted to see a dip in holiday spending, while not much growth is expected in Columbus. The state's 3 biggest metro regions — Columbus, Cleveland & Cincinnati — account for more than ½ of all retail spending in state.
The EU's top Brexit negotiatortook an uncompromising approach to the Brexit talks over the next few crucial weeks, saying it's up to Britain to offer solutions on outstanding issues & insisting other EU decision-makers could be more unyielding than he has been. Michel Barnier said that London needs to provide clear proposals soon to find a way for the UK to leave the EU in 2019 but still have a transparent, open border between Northern Ireland & EU member Ireland. "Those who wanted Brexit must offer solutions," Barnier added. Britain is hoping EU leaders will agree at a Dec 14-15 summit to start talking about post-Brexit relations & trade. But the EU is demanding "sufficient progress" first on the Irish border, the rights of citizens affected by Brexit & the bill Britain must pay to settle its commitments to the bloc. Barnier has said Britain has until the end of Nov to demonstrate that progress. He dashed British hopes that the EU is prepared to make big compromises, saying the bloc's legal rules & commitments had to be respected. And he said there was no point in him being lenient, since EU nations, their legislators & the European Parliament will have to approve any deal. Barnier warned that Britain would not get the close free-trade deal it seeks with the EU unless it stuck to a "European model" of the economy. Some British advocates of Brexit want the UK to adopt a low-tax, light-regulation free-market economic model once it leaves the bloc. He also dashed hopes for a compromise in which Britain could still use some of the EU's single market of free movement of goods, services, capital & labor. Since Britain wants to end the free movement of people, Barnier said, "this means that the U.K. will lose the benefits of the single market. This is a legal reality." He also has been steadfast in insisting Britain should settle its outgoing bill before leaving. Britain has offered some £20B (€22.5B, $26B), but the EU is seeking more than double that.
The leading economic index (LEI) surged 1.2% in Oct & suggested no letup in a steadily growing US economy with the end of the year fast approaching. The increase blew past a meager 0.1% gain in Sep, when a spate of hurricanes battered Texas & Florida. The LEI is a weighted gauge of 10 indicators designed to signal business-cycle peaks & valleys. A measure of current economic conditions rose 0.3%, according to a survey produced by the Conference Board. A "lagging" index that looks back at the recent past moved up 0.2%. Virtually all of the 10 components of the index rose in Oct, snapping back from softness in Sep. Layoffs declined, hiring increased, stocks rose & the housing market rebounded, among other things. The US economy is doing just fine. Growth has topped 3% for 2 qtrs in a row & Q4 could also reach that mark. If so, it would be the first time since the current expansion began in mid-2009 that growth hit 3% or more for 3 straight qtrs
Trump's promising a huge tax cut for Christmas & analysts have optimistic forecasts for next year. Traders like to hear that & they are bidding stocks higher. But volume is not impressive. Enjoy the gains while they last. Next week congress returns & trading will get serious The senate will be on center stage & expected to produce a tax bill.
Dow Jones Industrials