Dow jumped up 88 to another record, decliners slightly ahead advancers & NAZ sank 77. The MLP index fell 1 to the 353s & the REIT index lost 1+ to the 357s. Junk bond funds slid lower & Treasuries declined. Oil did little in the 58s & gold dropped 8 to 1285.
AMJ (Alerian MLP Index tracking fund)
| | | | | | | |
| --- | --- | --- | --- | --- | --- | --- |
| CL=F | Crude Oil | 57.90 | | -0.21 | -0.4% | |
| | | | | | | |
| --- | --- | --- | --- | --- | --- | --- |
| GC=F | Gold | 1,287.30 | | -11.60 | -0.9% | |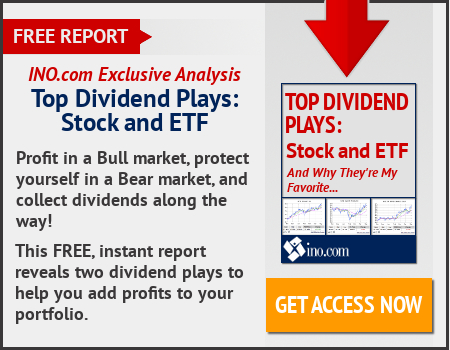 Stocks gained as optimism over growth in the US overshadowed concerns about North Korea's latest missile launch & as departing Fed Chair Janet Yellen called the economic expansion "increasingly broad based." The S&P 500 opened higher as the Rep tax bill headed for a marathon Senate debate after the budget committee voted along party lines to send the plan to the floor. The $ gained & Treasury yields jumped as US Q3 growth was revised higher. In testimony before the congressional Joint Economic Committee, Yellen repeated that she anticipates the Fed will continue gradually raising interest rates & trimming its balance sheet. "I expect that, with gradual adjustments in the stance of monetary policy, the economy will continue to expand and the job market will strengthen somewhat further, supporting faster growth in wages and incomes,'' said Yellen, whose term as chair expires in early Feb. The Stoxx Europe 600 Index headed for a 3-week high, with banks outperforming after Yellen's proposed replacement, Jerome Powell, signaled that he won't add to financial regulations. Retailers got a leg up after the strongest euro-zone confidence data since 2000 underscored the region's economic resilience. Core European bonds fell & the € weakened even as data showed German inflation accelerated in Nov. In the UK, gilts dropped & sterling jumped as investors brought forward their expectations for the next interest-rate increase by the Bank of England after Brexit negotiators agreed to an outline divorce deal. The FTSE 100 stock index fell the most in 3 weeks. In Asia, North Korean leader Kim Jong Un said his regime completed its nuclear program after firing a missile that put the entire US in range. The launch shattered a 2-month period of relative quiet in its first provocation since U.S. President Donald Trump's decision this month to label the country a state sponsor of terrorism. Trump responded that "we will take care of that situation." Crude oil fell for a 3rd day as US inventories expanded before OPEC meets to decide on prolonging supply cuts past the end of Mar. Industrial metals extended a slide.
The US economy's growth rate last quarter was revised upward to the fastest in 3 years on stronger investment from businesses & gov agencies than previously estimated, Commerce Dept data showed. GDP grew at a 3.3% annualized rate (est 3.2%), revised from 3%; fastest since Q3-2014. Consumer spending, biggest part of the economy, grew 2.3% (est 2.5%); revised from 2.4%; down from 3.3% in Q2. Business-equipment spending rose at a 10.4% pace, a 3-year high, revised from 8.6%; reflects transportation gear. Corp pretax earnings rose 5.4% Y/Y, following a 6.3% Y/Y advance. The latest results for GDP show the economy withstood major hurricanes to reach a more solid footing as it entered the final stretch of the year, thanks to stronger business spending that's helping cushion a softer pace of consumption. While the revised growth rate is in line with Pres Trump's goal, economists generally see such a pace as unsustainable & expect growth to slow sometime in 2018. Trump & congressional Reps are pushing a tax-cut plan with the aim of lifting GDP gains to 3% annually, though analysts expect any economic boost to be modest, on balance, if the proposal becomes law. The biggest improvement came in business investment, which made a 1.2 percentage-point contribution to growth, up from 0.98 point in the initial estimate a month ago. In addition to greater spending on transportation equipment, the data also reflected more software spending. While the first look at Q3 gross domestic income showed a pickup, the prior qtr was revised downward by 0.6 percentage point, reflecting a smaller gain in wages and salaries. The average of GDP and GDI was a 2.9% gain. Corp profits grew, albeit at a slower year-over-year pace than in the prior period. Price data in the GDP report showed inflation remains behind the Fed's 2% goal. Excluding food & energy, the central bank's preferred price index tied to personal spending rose at a 1.4% annualized rate last qtr, revised from 1.3% & following a Q2 gain of 0.9%.
The Dow keeps chugging ahead but the rest of the market is sliding lower. Confusing! North Korea is a worry & the Senate continue to be chaotic. Maybe PM trading will iron out the difference.
Dow Jones Industrials