Dow lost 64, advancers over decliners 4-3 & NAZ went up 4. The MLP index added 2+ to the 259s & the REIT index was fractionally lower to 361. Junk bond funds were mixed & Treasuries climbed higher. Oil rose to about 58 & gold soared 12 to 1293 after Fed minutes.
AMJ (Alerian MLP Index tracking fund)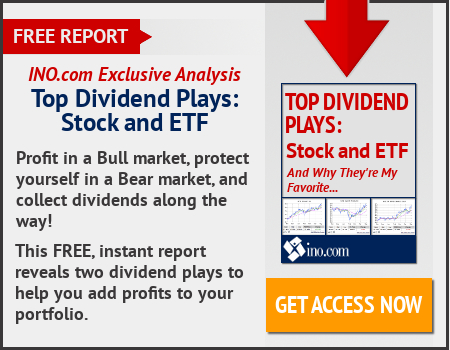 Federal Reserve officials meeting earlier this month saw an interest-rate increase in the near term even as divisions persisted over the policy path forward amid tepid inflation. "Many participants thought that another increase in the target range for the federal funds rate was likely to be warranted in the near term if incoming information left the medium-term outlook broadly unchanged," according to minutes from the Oct 31-Nov 1 gathering. Policy makers held rates steady at the meeting but are expected to hike next month as they continue with gradual tightening. Unemployment is at a 16-year low, although inflation remains well beneath their 2% target. The minutes showed that while Fed officials remain confident in the labor market & above-trend economic growth, several are looking for stronger signs that price gains will pick up. A few even want to see inflation on an upward path before lifting rates again, underlining a persistent divide on the policy-setting FOMC. Stocks stayed lower, the $ declined & yields on 2-year Treasury notes dipped after the minutes were released. With a Dec Fed rate hike almost fully priced in, market-implied odds of another rate increase by Mar held around 55%, based on trading in federal funds futures. Officials have been projecting 3 rate increases in 2018, but that outlook could be called into question if economic data fail to meet Fed expectations. Analysts are watching closely for any signal that central-bank officials will mark down their outlooks when they submit economic projections at their Dec 12-13 meeting.
Fed Signals December Hike Even as Debate on Prices Persists
The number of rigs exploring for oil & natural gas in the US increased by 8 this week to 923. That's up from the 593 rigs that were active a year ago. Baker Hughes said that 747 rigs sought oil & 176 explored for natural gas this week. The weekly tabulation, normally released on Fri, was distributed early this week because of the Thanksgiving holiday. Among major oil- & gas-producing states, Wyoming gained 4 rigs while Colorado, Louisiana, New Mexico & Texas were up one apiece.
The number of Americans filing applications for unemployment benefits fell for the first time in 3 weeks, pushing total applications down to a low 239K, further evidence of the strength of the labor market. Applications dropped 13K last week after rising 13K the previous week, the Labor Dept reported. The 4-week average, which smooths out volatility, rose 1K to 240K. The number of people receiving benefits rose by 36K to 1.9M, still near a 44-year low. Applications for unemployment benefits are a proxy for layoffs. The level of unemployment benefits has been below 300K for more than 2 years, a stretch not equaled in more than 4 decades. The gov reports that claims processing continues to be disrupted in the Virgin Islands but the ability to take claims has improved in Puerto Rico (both were devastated by hurricanes earlier this year). The weekly unemployment benefits report suggests that the economic recovery that began in mid-2009 is steaming ahead. Employers added 261K jobs in Oct as the unemployment rate fell to 4.1%.
US tractor maker Deere (DE) forecast strong earnings for the coming fiscal year, while reporting fiscal Q4 ahead of estimates, as it benefits from improving demand for farm machinery. DE forecast net sales for fiscal 2018 to rise about 19% translating to sales of $35.4B, & earnings to rise to about $2.6B. Analysts were expecting fiscal 2018 net sales of $28.06B & earnings of $2.3B. Equipment net sales in the US & Canada rose 23% in Q4, while sales in other markets jumped 30%. "We saw higher overall demand for our products with farm machinery sales in South America making especially strong gains and construction equipment sales rising sharply," CEO Samuel Allen said. The company said net income attributable to the company rose 79% to $510M ($1.57 per share) in Q4, while total net sales rose 25.5% to $7.09B. Analysts had expected EPS of $1.47 & sales of $6.99B. The stock jumped up 6.05 to a new record.
If you would like to learn more about DE, click on this link:
club.ino.com/trend/analysis/stock/DE?a_aid=CD3289&a_bid=6ae5b6f7
Not a lot happening in the stock market today. That pace will be less on Fri when the markets are open for only ½ a day. The popular averages continue at or next to record highs (after the Dow has risen 5.2K since the election). The early forecast for 2018 are optimistic about the economy. Enjoy Thanksgiving!!
Dow Jones Industrials