Dow inched up 8, decliners over advancers about 3-2 & NAZ was off 18. The MLP index added 2+ to the 273s & the REIT index rose 2+ to the 359s (near ts record highs). Junk bond funds were about even & Treasuries fluctuated. Oil was off pennies in the 57s after recent strength & gold lost 4 to 1277.
AMJ (Alerian MLP Index tracking fund)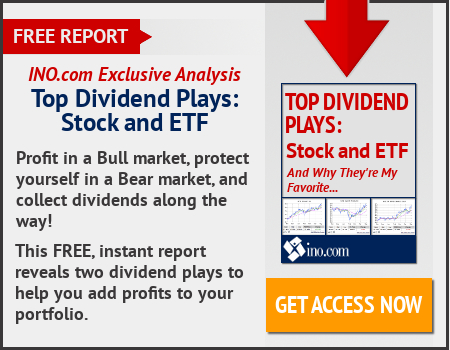 If the stock market offers any insight on the fate of Rep tax cuts, today's trading seems to be signaling the bill's prospects have dimmed somewhat. As the debate rages on the specifics of the House proposal, stocks seen as the biggest beneficiaries of any cuts are moving lower. The KBW Bank Index fell the most since Sep, while the Russell 2000 Index of smaller companies headed for its worst day in almost 3 months. A Goldman Sachs basket of stocks with the highest effective tax rate fell 0.4%, compared with a gain of 0.1% for those with the lowest burden. While it's open to debate just how much the stock market has priced in the likelihood of passage, equities have shown at least temporary reaction to details of the plan that can impact corp earnings. Goldman assigns a 65% probability of cuts passing by Q1.
On the day he quit one of the most powerful positions with the Federal Reserve, William Dudley sounded off. He said "We should not lose sight of the horrific damage caused the financial crisis, including the worst recession of our lifetimes and millions of people losing their jobs and homes. We had a woefully inadequate regulatory regime in place, and while it is much better now, there is still work to do… the regulatory requirements should be appropriately calibrated to avoid inadvertently creating a competitive advantage for larger financial firms." Dudley's comments came as he announced he would leave his post as pres & CEO of the Federal Reserve Bank of NY in mid-2018. He was supposed to stay in the role thru Jan 2019 when he would reach the 10-year term limit. A search is currently underway for the next NY Fed pres. Last week, Pres Trump nominated current Fed Gov Jerome Powell as the next Federal Reserve chairman to take over from Janet Yellen when her term is up in Feb 2018. Powell, like his predecessor, is seen as having a "dovish" stance when it comes to monetary policy, but more amenable to relaxing regulations. Dudley became the 10th pres & CEO of the Federal Reserve Bank of NY in Jan 2009, taking over when the stock market Street was still recovering from the 2008 financial crisis.
In his first public remarks, new Federal Reserve Governor Randal Quarles said that he believes the central bank needs to give serious consideration to what banking regulations need to be changed. "We ought to be taking a fresh look at everything," Quarles said. He said that "in a very short period of time" the Fed will be looking at ways to make the regulatory process more transparent. Quarles is Pres Trump's first appointment to the Fed board & was confirmed Oct 5, & is expected to take a more hands-off approach when it comes to banking regulations. There are still 3 remaining vacancies. He serves as vice chair of bank supervision, a position created as part of the post-financial crisis reforms under the Dodd-Frank measures. Speaking about the various processes & rules put into place since the crisis, Quarles said he'd like to see the Fed become more transparent about what it wants from banks in the annual stress tests, a frequent complaint from the industry. "Part of transparency is being open to input," he said. "One of the reasons for transparency is part of the basic view of the relationship between the government and the governed. If there are going to be rules, we should probably let the people know what they are." Changes to stress testing, for example, are "on the front burner," Quarles added, adding that he'd like the rules to be simpler and "tenor of supervision" to change. In his short time at the Fed, Quarles said he has found "quite an openness" there for "taking a fresh look at regulation." "I think the regulation part will proceed pretty straightforwardly," he said. "It won't be to everyone's satisfaction."
Fed Governor Quarles: 'We ought to be taking a fresh look at everything'
The powerful Saudi crown prince's purge of royals & ministers this weekend could pave the way for improved business conditions in the kingdom, analysts say. However, it also risks plunging Saudi Arabia into chaos if it touches off a showdown in the sprawling royal family, they warn. Crown Prince Mohammed bin Salman has framed the arrest of 11 princes, 4 ministers & dozens of officials this weekend as a crackdown on corruption. Others have a called it a power grab meant to smooth the way for the 32-year-old's widely anticipated rise to the throne and his bid to overhaul the Saudi economy. However, several Middle East watchers rejected an either-or explanation. Instead they say the roundup has elements of an anti-corruption drive, a consolidation of power & a populist appeal to average Saudis fed up with royal excess. It is also a time when Saudi Arabia is aggressively courting intl investors. Saudi Arabia is preparing to sell shares in the state-owned Saudi Aramco, a tricky endeavor given the energy giant's notoriously opaque finances. The sale is the cornerstone of bin Salman's plan to expand the kingdom's sovereign wealth fund & diversify its economy. Just last month, the kingdom hosted a Future Investment Initiative conference that drew financial sector luminaries to the capital city of Riyadh. Those heavyweights included Prince Alwaleed Bin Talal, a billionaire investor often referred to as the Warren Buffett of Saudi Arabia, who was on those swept up in the purge. In light of recent events, some investors may think twice about putting money to work in the kingdom in the near term, analysts say. "There'll be a concern about whether or not there's going to be stability in the kingdom or not, and that's going to raise questions about is this a good time to be investing?" said Dennis Ross, a diplomat who served in both Dem & Rep administrations. Bin Salman has vowed to return Saudi Arabia to "a more moderate Islam." A hardline conservative interpretation has dominated the kingdom for decades.
Saudi Arabia's political purge may actually improve the business climate, but comes with huge risk
If GOP plan raises taxes on the middle class, we won't sign it: Mulvaney said. As the debate over the Rep tax reform plan heats up, White House Office of Management & Budget Director Mick Mulvaney says it is not surprising that there are disagreements, even within the Rep Party. Mulvaney said there's a reason that there hasn't been a tax bill passed since the 1980s. "They're hard to do, so you would expect to have a lot of disagreements on minor things," Mulvaney added. According to Mulvaney, tax cuts for the middle class are a priority, so if the White House numbers show a bill that would raise taxes on the middle class, it will not make it past the desk of the pres. "We are not going to sign something that we think raises taxes on the middle class, period, end of story." Mulvaney, who was a deficit hawk as a congressman from South Carolina, if the tax plan was worth disappointing those who wanted big tax cuts as well those who wanted control over the deficit, Mulvaney said, "It's absolutely worth it because I still am a big deficit hawk. In fact, that's why I'm spending so much time on this tax bill and encouraging Congress to pass it." Mulvaney explained that the administration sees tax reform as a way to boost gov revenue in order to tackle the deficit. "We need to grow the economy, make you richer, make the middle class richer, make the poor richer so that the government also gets richer and drives up those revenues." When asked about the top 1% of earners in the economy who feel they are on the losing end of the tax reform plan despite having been loyal supporters of the presidential policies, Mulvaney responded, "When I go on your network, folks accuse me of raising taxes on the rich…I go on other networks, in fact just about any other network, and they accuse us of cutting taxes dramatically on the rich, it sounds like we're right in the center."
Stocks took a breather today after setting more record highs in Oct. In Nov, the Dow has already risen another 150 to new record territory. The Saudi situation has to be watched because of its influence on oil prices, among other things. A missile was fired from Yemen to Saudi Arabia on Sat, adding to tensions. Closer to home tax legislation is stumbling along as the year draws to a close. But the bulls remain content, with the popular stock averages essentially at record highs.
Dow Jones Industrials