Dow shot up 81 (for a new record & closing near the highs), decliners barely ahead of advancers & NAZ slid back 1. The MLP index dropped a very big 5+ to the 267s & the REIT index rose 2+ to the 353s. Junk bond funds slid lower & Treasuries went up. Oil rose in the 54s (more below) & gold was about even at 1276.
Dow Jones Industrials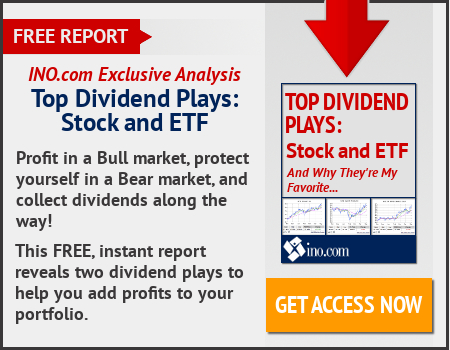 House Reps announced a tax proposal that would cut the corp tax rate to 20%, reduce most of the individual tax brackets & cap the mortgage-interest deduction on new purchases of homes. The measure would phase out the estate tax over 5 years & impose a tax of as much as 12% on multinational companies' accumulated offshore earnings. House Ways & Means Chairman Kevin Brady may revise the bill over the weekend before his committee starts considering it on Mon. The Senate aims to propose its own bill as early as next week. The rates would be consolidated from 7 to 4, while setting a $24K standard deduction & keep the current top bracket of 39.6%. The personal exemption would be repealed & the tax thresholds would be increased annually according to a rule called chained CPI.
Here are the initial brackets for married taxpayers filing jointly:
12%: $24K-$90K
25%: $90K-$260K
35%: $260K-$1M
39.6%: $1M+
The top tax rate for pass-thru businesses would be reduced to 25% from the current 39.6%, while limiting the kinds of income that would qualify. The alternative-minimum tax would be repealed, along with the overall limit on itemized deductions. Home-mortgage interest deduction would be reduced for new purchases to $500K from the current $1M. Deductions would be repealed for medical expenses, tax preparation expenses, moving expenses & most personal casualty losses, unless the casualty loss is related to special disaster-relief legislation. The estate tax would be repealed after 2023. Before then, the amount excluded from the tax would be doubled for individuals from the current $5.49M.
The top gift tax rate would be cut to 35% from 40%.
The deduction for state & local income taxes would be repealed, while the deduction for state & local property taxes would be capped at $10K. The child tax credit would be increased to $1600 from $1K for each child under age 17, plus another $300 for each parent as part of a family tax credit. The corp tax rate would be cut to a flat 20% from the current maximum of 35%. Businesses could immediately expense the cost of new investments instead of depreciating over a matter of years. The immediate expensing would end in 2023. Multinational companies' accumulated offshore earnings would be taxed as high as 12%.
Here Are the Big Tax Changes House Republicans Are Proposing
Dennis Muilenburg, CEO of Boeing (BA), Dow stock, said that US suppliers have created more than 1.5M manufacturing jobs in America. "When you think about America's aerospace business, we are a trade surplus sector and one of the biggest growth sectors in our country," Muilenburg said. Last year alone, BA played a major role in contributing to aerospace's $80B surplus for the US. "When you think about our 13,000 small and medium businesses in America that are part of our supply chain and that's more than 1.5 million manufacturing jobs. So it's a significant job generator. Every airplane sale overseas generates U.S. jobs. We have 90% of our jobs here in the U.S. and about 80% of what we build is exported. So it's a great U.S. jobs manufacturing story," he added. Last month, BA finalized a deal with Singapore Airlines to buy $13.8B worth of jets, which would effectively create 70K new jobs in the US, Muilenberg reaffirmed. "I think it's really important that we have a level playing field for global trade. We are more than happy to compete. We love to compete," he said. The stock jumped up 4.13.
If you would like to learn more about BA, click on this link:
club.ino.com/trend/analysis/stock/BA?a_aid=CD3289&a_bid=6ae5b6f7
Germany's unemployment rate dipped to 5.4% in Oct as the buoyant labor market in Europe's biggest economy benefited from a traditional autumn increase in hiring. The Federal Labor Agency said the number of people registered as unemployed stood at 2.389M last month, the first time the figure has dropped below 2.4M since 1990, when Germany was reunited. There were 60K fewer people out of work than in Sep & 151K fewer than a year earlier. The unadjusted jobless rate slipped from 5.5% the previous month. In seasonally adjusted terms, the unemployment rate was steady at 5.6% & the number out of work was 11K lower than in Sep, roughly in line with the forecast for a 10K drop.
Semiconductor maker Broadcom (AVGO) said it will move its headquarters back to the US, a decision that Pres touted as a win for American workers. AVGO, a Fortune 100 company with a market value of $103B, didn't identify the location of its new global headquarters. However, the company has US offices in San Jose, California. The Singapore-based technology giant currently employs more than 7K in 24 states. "We're looking forward to seeing that number grow very substantially," Trump said in the Oval Office. The stock went up 21¢.
If you would like to learn more about AVGO, click on this link:
club.ino.com/trend/analysis/stock/AVGO?a_aid=CD3289&a_bid=6ae5b6f7
Oil prices steadied near 2-year highs as some investors booked profits but the market outlook remained upbeat as OPEC-led supply cuts tightened the market & drained inventories. Brent crude was up 3¢ at $60.51 per barrel. Yesterday, Brent reached $61.70, its highest intraday level since Jul 2015 & the contract is up by more than a 1/3 from its 2017-lows in Jun. US light crude was up 6¢ (0.1%) at $54.36, almost 30% above its 2017-lows in Jun. Confidence has been fueled by an effort this year lead by OPEC & Russia to hold back about 1.8M barrels per day (bpd) in oil production to tighten markets.
Oil prices steady near 2-year highs as market tightens
Jerome Powell, as expected, was nominated to be the next chair for the Federal Reserve. However, details of the tax plan got the most more attention. It will take time to understand the pluses & minuses in the details. In addition, this is only version 1. If any plan is passed by Congress, it could be version 5 or later. The news about BA adding jobs in the US & AVGO relocating were very encouraging, indicating the US economy will be strong. And the Dow set another record, even if the S&P 500 & NAZ did little. Gold, the contrary investment was also flat.
Dow Jones Industrials