Dow lost 21, decliners over advancers 4-3 & NAZ was up only pennies. The MLP index fell 2+ to the 271s & the REIT index added 1+ to the 361s. Junk bond funds slipped lower & Treasuries were off a tad. Oil dropped to the 56s (more below) & gold rose 9 to 1285.
AMJ (Alerian MLP Index tracking fund)
| | | | | | | |
| --- | --- | --- | --- | --- | --- | --- |
| CL=F | Crude Oil | 56.92 | | -0.28 | -0.49% | |
| | | | | | | |
| --- | --- | --- | --- | --- | --- | --- |
| GC=F | Gold | 1,284.80 | | +9.00 | +0.71% | |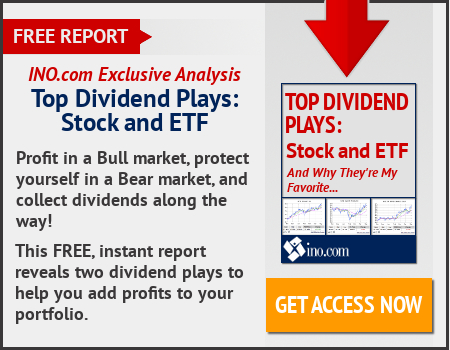 Stocks fell with the $ & Treasuries climbed as investors questioned the likelihood of Congress passing Pres Trump's fiscal agenda soon, particularly in light of a repudiation in the.elections. Oil slid for a 2nd day. The S&P 500 & Dow were lower, dragged down by financial firms. European shares slipped following disappointing results from Credit Agricole. The € strengthened & core gov bond yields nudged lower Sterling fell amid tensons in the UK gov, where Prime Minister Theresa May is weighing whether to fire a cabinet member only 7 days after her defense secretary quit in a sexual harassment scandal. In the US, the focus is on when, & whether, the tax plan will take shape. Senate Rep leaders are reported to be considering holding cuts back by a year, while they are also said to be considering repealing deductions for state & local taxes. The prospect of lower corp taxes has helped drive stocks to record levels this year. Investor are also looking at geopolitics as Trump continues his tour of Asia with a central mission of rallying the world to stand up to North Korea. Calling out Russia & China by name,the pres said that all responsible nations must join forces to deny Kim Jong Un's regime of support. He's also expected to discuss trade with his Chinese counterpart, Xi Jinping. Saudi Arabian shares rose, even as nervousness among regional investors about perceptions of risks stemming from the kingdom battered neighboring markets. The main equities benchmark erased earlier losses of as much as 1.1% to finish today at its session high.
Boeing (BA), a Dow stock, CEO Dennis Muilenburg said the relationship between the US & China is "pivotal" for the US aerospace industry. "We're looking forward to the president's trip to China, we are very supportive to that. China is a very important growth market for us," Muilenburg said. BA, the world's largest plane maker, recently updated its market outlook, as it expects the world to need 41K new airplanes over the next 20 years, with more than 7K of those in China. "When we look at the global aerospace market, it is a growing market, $7.5 trillion marketplace over the next 10 years," he said. Global traffic from around the world has resulted in ramping up production from around 750 commercial planes this to year to more than 900 airplanes a year by the end of the decade, he added. "Passenger traffic is very robust. We are seeing 7% growth year-over-year, passenger traffic growth around the globe continues to outpace GDP growth, and as we connect the world, we are seeing more and more new passengers entering the traveling public. Just for instance, every year 100 million people travel for the first time by airplane in Asia alone." BA stock gained 99¢.
If you would like to learn more about BA, click on this link:
club.ino.com/trend/analysis/stock/BA?a_aid=CD3289&a_bid=6ae5b6f7
Oil eased slightly as Chinese crude imports fell to a one-year low, but losses were partly offset by investor caution over rising political tensions in the Middle East. Traders said they were closely watching escalating tensions in the Middle East, especially between regional rivals Saudi Arabia & Iran. Brent futures were at $63.49 a barrel, down 20¢, while West Texas Intermediate (WTI) futures eased 13¢ to $57.07 Brent a barrel. Brent crude hit $64.65 earlier this week, its highest since mid-2015, as political tensions in the Middle East escalated after a sweeping anti-corruption purge in top crude exporter Saudi Arabia, which in turn has confronted Iran over the conflict in Yemen. China's Oct oil imports fell to just 7.3M barrels per day from a near record-high of about 9M bpd in Sep, the lowest level since Oct 2016 (though imports were up 7.8% from a year ago). For next year, however, independent refiners are likely to boost their imports again as authorities just raised the 2018 crude oil import quota by 55% over 2017 to 2.85M bpd. Oil price has gained around 14% in the last month alone, propelled largely by evidence that OPEC's efforts, together with those of its partners to curtail output, is helping erode a global overhang of unused crude. The OPEC 2017 World Oil Outlook showed the group predicts demand for its crude will rise more slowly than previously expected in the next 2 years, as higher prices from its supply policy stimulate output growth from rival producers.
Oil steadies as Middle East tensions offset concern over China demand
On the one year anniversary of the election, the Dow is up an astounding 5.2K, the best recovery since the depression. For the last week, the Dow has been resting, taking in the debate on tax reform & Trump's trip to Asia. Economic conditions around the world are fairly good, although dark clouds have not gone away (such as North Korea, tax reform & now the Mideast). Gold saw more buying today from negative thinkers about the stock market.
Dow Jones Industrials