Dow rose 57 but off the highs, advancers modestly ahead of decliners & NAZ lost 11. The MLP index added 3+ to the 273s & the REIT index was fractionally higher above 350. Junk bond funds fluctuated & Treasuries were little changed. Oil fell pennies in the 53s (more below on oil production in Oct) & gold went up 6 to 1276.
AMJ (Alerian MLP Index tracking fund)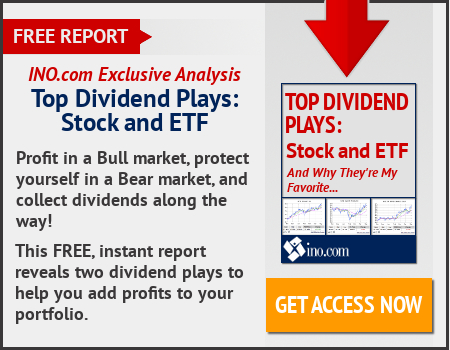 Federal Reserve officials voted unanimously to leave interest rates unchanged while signaling they remain on track to hike once more this year, a day before Presi Trump plans to unveil his choice to lead the central bank. Recent data indicate that "the labor market has continued to strengthen and that economic activity has been rising at a solid rate despite hurricane-related disruptions," the FOMC said. Officials gave no sign that their expectations for a 3rd interest-rate increase this year have been derailed. The Fed repeated its assessment that while inflation may "remain somewhat below 2 percent in the near term," it's expected to stabilize around the central bank's 2% objective "over the medium term." The statement is likely to reinforce expectations for a Dec hike. Pricing in federal funds futures contracts prior to the release implied an 85% probability of a qtr- point move next month, when Chair Janet Yellen is scheduled to hold her next press briefing. All 4 Fed rate hikes since late 2015 have come at gatherings that were accompanied by a press conference, which occur at alternating meetings. Stocks remained mixed & the $ erased a slight gain after the Fed's announcement, while Treasury yields edged higher with the 10-year note adding around 2 basis points to 2.37%. Policy makers wrapped up their meeting as the larger drama surrounding the Fed's future leadership approached its climax. Just before the FOMC statement was released, Trump said he'll announce his pick tomorrow, adding that people will be "extremely impressed with this person." Today's FOMC decision leaves the benchmark federal funds rate, which covers overnight loans between banks & helps set the cost of money in the broader economy, in a target range of 1-1.25%.
Fed Signals December Hike On Track a Day Before Trump Announces Next Chair
Tensions in Iraq between the semi-autonomous northern region of Kurdistan & the central gov in Baghdad weighed on OPEC's production last month. OPEC pumped 180K barrels a day less in Oct than Sept, with overall output dipping to 32.59M barrels a day. Production in Iraq, which saw tensions flare up following a referendum on independence in the semi-autonomous region of Kurdistan, dropped the most among OPEC nations. Operations were suspended at some crucial Kirkuk fields in the north of the country, an oil-rich region claimed by both the Kurds & the federal gov. Iraq, the organization's 2nd-biggest producer, saw its daily output fall 120K barrels a day to 4.35M barrels. At that level of production, Iraq is for the first time 100% compliant with its target under the OPEC deal that started in Jan. The tensions in Iraq have contributed to a rally in oil prices, with benchmark Brent topping $60 a barrel last month for the first time since Jul 2015. The compliance rate of the 12 members who agreed to curb their supply increased to 104% in Oct from 82% the month before. OPEC members Nigeria & Libya are exempt from making cuts. Oil ministers from OPEC countries as well as non-OPEC allies including Russia are meeting on Nov 30 to decide whether to extend a deal to curb production beyond the end of Mar. That move is supported by OPEC's biggest producer Saudi Arabia, with Crown Prince Mohammed bin Salman saying last week he backed such an option. Saudi Arabia pumped 10.01M barrels a day last month, little-changed from Sep.
Furiously working to finish a tax bill, House Reps have decided to keep the income tax rate for the wealthiest earners in the face of Dem criticism that the overhaul pushed by Pres Trump would benefit the rich. Trump & the GOP consider a revamp of the nation's tax code, the first in 3 decades, a legislative & political imperative after the collapse this past summer of Rep attempt to repeal ObamaCare. Reps insist they must deliver on taxes to keep their congressional majorities in next year's midterm elections. Health care was clearly a consideration in Trump's tweet this AM when he suggested repealing the requirement that Americans get health insurance or face a tax penalty. The pres wrote, "Wouldn't it be great to Repeal the very unfair and unpopular Individual Mandate in ObamaCare and use those savings for further Tax Cuts for the Middle Class. The House & Senate should consider ASAP as the process of final approval moves along. Push Biggest Tax Cuts EVER." The GOP blew past its self-imposed deadline for public release of the plan, with the rollout now set for tomorrow. Trump set an ambitious by-Christmas timetable for passage of a major rewrite. It remains to be seen whether it will be the biggest tax cut ever as he claims. Tax writers decided to maintain the highest personal income tax rate at its current 39.6% & to slash the top tax rate for corps to 20% from 35%. They strained to complete other last-minute changes, but failed to finalize details to meet their Wed deadline for a public release. "We are making excellent progress. We are very close," said Rep. Kevin Brady, chairman of the tax-writing Ways & Means Committee. "A lot of work remains with the drafters, they are continuing to work through the night. We are moving forward." The committee plans to vote on the bill next week, he said.
A monthly survey of business leaders suggests that economic conditions continued to improve last month for 9 Midwestern & Plains states, according to a report released today. The Mid-America Business Conditions Index rose to 58.8 in Oct from 58.2 in Sep & 57.5 in Aug. "Both the national and our regional indices indicate the manufacturing sector is expanding at a very healthy pace and that this expansion will spill over into the broader national and regional economies in the next three to six months," said Creighton University economist Ernie Goss, who oversees the survey. The survey results are compiled into a collection of indices ranging from zero to 100. Any score above 50 suggests growth in that factor & a score below that suggests decline. The survey covers Arkansas, Iowa, Kansas, Minnesota, Missouri, Nebraska, North Dakota, Oklahoma & South Dakota. The regional wholesale inflation gauge fell to a still lofty 75.0 from Sep''s 6-year high of 79.6, continuing to reflect inflationary pressures. "Given elevated inflationary reading(s) from our surveys and government surveys over the past several months, I expect the Federal Reserve to raise short-term interest rates next month," Goss said. "This increase will not dampen economic activity in the region to any great extent." The economic optimism index rose slightly last month to 63.8, compared with 63.6 in Sep. "Healthy profit growth, still-low interest rate, and an improving global economy boosted the economic outlook among supply managers in the nine-state region," Goss said. The regional new-export orders index was unchanged from Sep's solid 54.3 & the import index rose to 58.6 in Oct from 53.8. "Expanding regional growth spurred purchases of inputs from abroad, while growth among important trading partners maintained the export orders at a positive level," the economist said.
US construction spending unexpectedly rose in Sep as a surge in public construction outlays offset the 3rd straight monthly decline in investment in private projects. The Commerce Dept said on that construction spending increased 0.3% to $1.22T. But Aug construction outlays were revised down to show a 0.1% gain instead of the previously reported 0.5% rise. The construction spending forecast was for unchanged in Sep. Construction spending increased 2.0% on a year-on-year basis. In Sep, investment on private construction projects fell 0.4% after slipping 0.1% in Aug. It was the 3rd straight monthly drop in private construction outlays and reflected a 0.8 percent decline in spending on private nonresidential projects. Spending on nonresidential projects in Sep was the lowest since Apr 2016. Spending on nonresidential structures has now declined for 4 consecutive months. Spending on oil drilling has been slowing in recent months amid moderate gains in oil prices & ample crude supplies. Spending on residential structures was unchanged in Sep. The data could impact gov GDP estimate for Q3 published last week. The advance estimate put economic growth at a 3.0% annualized rate in the Jul-Sep qtr, with both residential & nonresident structures subtracting from output. In Sep, outlays on public construction projects jumped 2.6% after rising 0.7% in Aug. Spending on state & local gov construction projects climbed 2.5%. Federal gov construction spending soared 3.4%.
The drama at the Fed will come tomorrow when Trump names the head who will begin next year. Economic data remains fairly good, even after the brutal storms in parts of the US. The big story tomorrow will be the outline for the next version of lower taxes. Traders are waiting with their tongues hanging out. The Dow is just under its recent record high & gold finished higher.
Dow Jones Industrials