Dow jumped up 110, advncers over decliners about 2-1 & NAZ added just 4. The MLP index rose 3+ to the 373s & the REIT index went up 1+ to the 351s. Junk bond funds crawled higher & Treasuries were steady. Oil shot up to 55 & gold climbed 8 to 1279.
AMJ (Alerian MLP Index tracking fund)
| | | | | | | |
| --- | --- | --- | --- | --- | --- | --- |
| CL=F | Crude Oil | 54.95 | | +0.57 | +1.1% | |
| | | | | | | |
| --- | --- | --- | --- | --- | --- | --- |
| GC=F | Gold | 1,274.40 | | +3.90 | +0.3% | |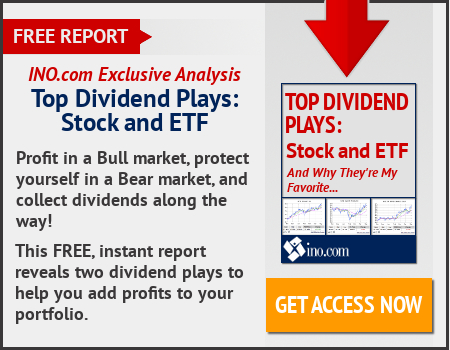 Manufacturing remained solid in Oct even as expansion at US factories cooled from a 13-year high a month earlier, figures from the Institute for Supply Management showed. Factory index eased to 58.7 (est. 59.5) from 60.8 (readings above 50 indicate expansion). Employment gauge cooled to 59.8 from 60.3 & the measure of new orders dipped to 63.4 from 64.6. The ISM measure remained above the 57.1 average so far this year thru Sep, consistent with a firming-up in the industry. Growth in manufacturing has been steady for the better part of 2 years, fueled by consumer spending & business investment. Exports have also rebounded this year as companies take advantage of a weak $ that's made American goods more attractive to overseas customers. In Sep, the ISM gauge was inflated by a surge in the supplier deliveries index, indicating longer lead times as producers scrambled to get back to normal operations following hurricanes Harvey & Irma. That measure fell in Oct while remaining well above its average from the first 8 months of 2017. ISM production measure cooled to 61 in Oct from 62.2. The measure of export orders eased to 56.5 from 57 &the gauge of supplier deliveries declined to 61.4 from 64.4.
Companies added more workers than forecast to US payrolls in Oct, indicating hiring snapped back after hurricanes Harvey & Irma, according to the ADP Research Institute. Private payrolls rose by 235K (est. 200K), the biggest gain since Mar, after revised 110K gain in Sep. Payrolls in goods-producing industries, which include builders & manufacturers, rose 85K & service providers added 150K to payrolls. Construction employment jumped by 62K, the most since 2006. Payrolls at business services providers added 109K, the highest in records to 2002. The report indicates resilience in the labor market & is consistent with other data that show the economy is recovering from the tropical storms. Employment is expanding as businesses remain optimistic about the outlook, at the same time employers face the challenge of finding skilled workers as the job market is tightening. The ADP results are also a sign that the gov will report Fri a rebound in private payrolls for Oct. The surge in construction employment probably shows greater demand for labor to rebuild homes & businesses in the hurricane-stricken areas of Texas & Florida. "Looking through the hurricane-created volatility, job growth is robust," Mark Zandi, chief economist at Moody's Analytics said (Moody's produces the figures with ADP).
U.S. Companies Add Most Workers in Seven Months, ADP Data Show
House tax writers pushed back the reveal of their highly guarded, long awaited tax bill by a day, a sign that disputes among Rep lawmakers are threatening their effort to pass comprehensive legislation by Thanksgiving. If the bill is released Thurs, one day later than planned, GOP leaders will have just 10 official legislative days before the holiday to do nothing short of rewiring the US economic engine. To succeed, they must gain the support of a caucus that's grumbling about being left in the dark, avoid lobbyists' attempts to sidetrack the bill & win House passage on the sort of timetable that's usually reserved for emergency legislation. For Reps, who failed to deliver on promises to repeal & replace Obamacare earlier this year, it may already be an emergency. A chaotic, confusing day of meetings & conflicting statements yesterday reflected both hope & anxiety, & raised questions about the prospects for swift passage. Internal GOP strife & frustration led to the delay, according to a former House aide who's familiar with the deliberations. Pushing back the rollout, even just a day, makes it more likely Reps will end up passing simple tax cuts instead of a tax code revamp. House leaders & White House officials sought to downplay the delay, saying speedy passage is still possible. But once a bill drops, the task may become vastly more difficult. "All hell's going to break loose," said Senator John Kennedy, a Louisiana Republican. "This is going to have plenty of cheesecake. But it's going to have plenty of spinach. This is broadening base and lowering rates."
GOP Braces for 'All Hell' to Break Loose Over Tax Bill
Dow hit another record today & the bulls are thinking about 24K. Dow is up more than 5K since last year's election. Economic data is reasonably good but the goings on in DC have to by worrisome. A bill that will bring lower taxes is critical to keep the momentum of this rally moving forward & is looking less likely day after day. Meanwhile gold, an alternative investment to stocks, also rose today.
Dow Jones Industrials