Dow gained 22, decliners over advancers better than 4-3 & NAZ lost 10. The MLP index gave back 2+ to the 255s & the REIT index continued fractionally lower to 361. Junk bond funds declined & Treasures inched higher. Oil fell 1 to 58 & gold went up 6 to 1294.
AMJ (Alerian MLP Index tracki
ng fund)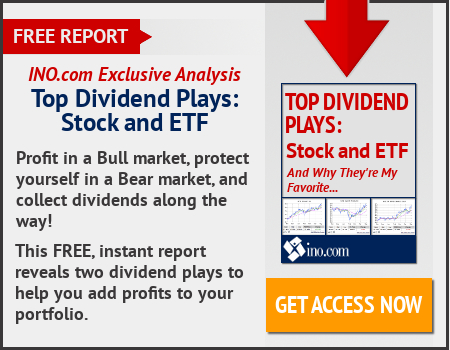 Cyber Monday was poised to set a new record for online sales in the US, as more holiday shoppers used their smartphones to search for bargains. Shoppers spent a whopping $840M by 10AM, an increase of nearly 17% compared to last year, according to Adobe Analytics data. Revenue from mobile shopping soared 41%. Online retailers are expected to book $6.6B in revenue by the end of the day. A year ago, Cyber Monday generated $5.6B in e-commerce spending. Adobe analysts say consumers can find the biggest discounts on toys. Retailers are also offering Cyber Monday deals on computers & televisions.
China's premier outlined his hope that his country's closer cooperation with central & eastern Europe will help foster prosperity in the region. At a summit of 16 countries in the Hungarian capital, Premier Li Keqiang said efforts such as China's "new Silk Road" initiative to expand trade across Asia, Africa & Europe, should be a boon to the countries that were formally part of the communist bloc. "Our aim is to see a prospering Europe," he said, adding that the closer ties with the 16 countries, which includes 11 EU members, will "usefully complement" EU-China relations. China's rapid economic growth has seen the country ratchet up its spending on the global stage, & the "Silk Road" prospect is a key trade effort. Hungarian Prime Minister Viktor Orban, host of the "16+1" summit, said the region was in need of external technological & financial resources, including from China, to grow. "European resources are in themselves insufficient," Orban said. "For this reason we welcome the fact that as part of the new economic world order, China sees this region as one in whose progress and development it wants to be present." Orban mentioned the reconstruction of a railway line between Budapest & Belgrade, the capital of Serbia, a project financed mainly by China, as a "flagship project" of China's increased presence in the region. Orban said that the upgraded railroad line could become the fastest transport route to Western Europe of China's new Silk Road. Li laid out his hope that the countries of eastern Europe, which generally are poorer than those in the west, will account for more of China's imports, which should total $8T over the next 5 years. "We hope the central and eastern European countries find their place in this volume and expand their presence on the huge Chinese market," Li told an economic forum being held during the summit.
Chinese premier backs more investments in eastern Europe
Dallas Federal Reserve Bank Pres Robert Kaplan made his clearest case yet for an interest-rate hike next month and more to come in 2018, saying that waiting too long to tighten policy could increase the risk of recession. "I believe it will likely be appropriate, in the near future, to take the next step in the process of removing monetary accommodation," Kaplan said in an essay staking out his policy views ahead of next month's Fed meeting. "This should be done in the context of an overall strategy of removing accommodation in a gradual and patient manner." The Fed is widely expected to raise rates when it meets in mid-Dec. Kaplan, a voter this year on monetary policy, had earlier said he would be "open" to considering a rate hike. Today he signaled he considers the risk of an overheating labor market & possible imbalances in financial markets to outweigh the chance that inflation could continue to under-run the Fed's 2% goal. "If we wait too long to see actual evidence of inflation, we may get behind the curve and have to subsequently raise rates more rapidly," Kaplan wrote. "This type of rapid rate rise has the potential to increase the risk of recession."
Fed's Kaplan says rate hike appropriate in 'near future'
Oil prices fell, with US crude easing from 2-year highs on prospects of higher output, but losses were limited before an OPEC meeting that is expected to extend output limits. Brent crude oil was down 10¢ at $63.76 a barrel & US light crude was 70¢ lower at $58.25. US crude oil production has risen by 15% since mid-2016 to 9.66M barrels per day (bpd), not far from top producers Russia & Saudi Arabia. Rising drilling activity means output is likely to grow further. US energy firms added oil rigs last week. The monthly rig count rose for the first time since Jul, to 747 active rigs, as producers were encouraged by rising crude prices. US crude touched $59.05 a barrel on Fri, its strongest since mid-2015, partly driven by the closure of the 590K bpd Keystone pipeline connecting Canada's oil sand fields with the US following a spill, which reduced stocks. Oil prices have risen sharply in recent months thanks to efforts to limit output by OPEC, Russia & other producers. OPEC & allies cut production by 1.8M bpd in Jan & have agreed to hold down output until Mar. OPEC meets on Thurs to discuss policy & most analysts expect some form of deal to extend the cuts.
Oil falls on U.S. drilling but OPEC cuts support market
Stocks are meandering looking for direction. Dow & NAZ are around records & the bull market looks very tired as it begins a very important week. Those guys in DC have to pass tax reform plus fund the gov for the rest of the year. Presently results from holiday shopping over the weekend are unclear. Nervous investors are buying gold which is nearing 1300. Hold on for a wild week.
Dow Jones Industrials