Dow soared 160 to another record, advancers over decliners 3-1 & NAZ jumped up 64. The MLP index slid lower to 260 & the REIT index added 1+ to 360. Junk bond funds went up & Treasuries edged higher. Oil rose to 57 & gold recovered 7 to 1282 after yesterday's selling.
AMJ (Alerian MLP Index tracking fund)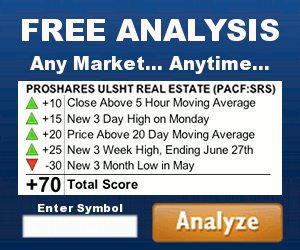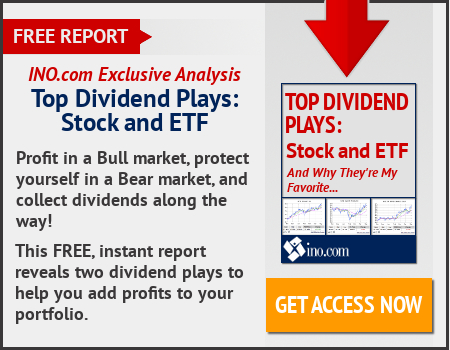 Stocks pushed higher for the 2nd day this week, while bonds across Europe followed a rise in Treasuries after the ECB was said to be likely to make only small adjustments to its guidance on monetary policy next year. The S&P 500 continued its bounce back from 2 straight losing weeks, led by construction & health-care stocks. The Stoxx Europe 600 Index also advanced & German shares outperformed even as the country's political stalemate continued. The MSCI Emerging Market Index reached its highest in more than 6 years. Meanwhile, sterling rose & gilts advanced amid reports Prime Minister Theresa May has the backing of ministers to offer the EU more money to break the Brexit deadlock. West Texas crude gained while gold advanced after yesterday's big drop. The € drifted after dropping the most in 3 weeks & the $ nudged lower. Investor focus stayed on Europe after officials said the ECB is likely to make multiple small adjustments to its guidance on monetary policy next year rather than any major change in language as it ends quantitative easing. Political developments in Germany are being closely watched even though some have concluded that economic growth won't be threatened by the collapse in talks between Angela Merkel & potential coalition partners. The German Chancellor said she would prefer new elections if she can't put together a majority. In the US, confirmation that Federal Reserve Chair Janet Yellen will leave the board in Feb creates a 4th vacancy for Pres Trump to fill, making it trickier for investors to bet on the central bank's interest rate trajectory next year. While the Thanksgiving holiday gives traders an excuse to pause, equities are heading into the end of the year near their peaks, with investors optimistic about global growth & company earnings. Earlier, stocks in Asia recovered some of their recent losses, with Chinese equities rallying as investors reassessed a crackdown on shadow banking that had shaken confidence.
US home sales increased more than expected in Oct as hurricane-related disruptions dissipated, but a chronic shortage of houses which is pushing prices beyond the reach of some first-time buyers remains an obstacle. The National Association of Realtors said that existing home sales rose 2.0% to a seasonally adjusted annual rate of 5.48M units last month. The Sep sales pace was revised down to 5.37M units from the previously reported 5.3M units. Economists had forecast home sales rising 0.7% to a 5.42M-unit rate in Oct. The NAR said sales in Houston & Jacksonville, regions which bore the brunt of Hurricanes Harvey & Irma, had rebounded. Sales in South Florida, however, remained weak last month. Sales in the South, which accounts for almost ½ of the existing homes sales market, increased 1.9% last month. There were also gains in sales in the Northeast, Midwest & West regions. Existing home sales make up about 90% of home sales. They fell 0.9% on a year-on-year basis in Oct. Home sales remained well below a 10-year-high 5.7M-unit pace touched in Mar. Sales have been restrained by an acute shortage of properties, which is exerting upward pressure on house prices & sidelining some first-time buyers.
Lowe's (LOW) profit more than doubled in Q3 as Americans along the Gulf Coast loaded up trunks & trucks with material to repair the damage delivered by a pair of gigantic hurricanes. Sales related to hurricanes Irma & Harvey reached $200M in the qtr, pushing revenue to $16.77B. That's better than the $16.57B estimate & topped last year's revenue of $15.74B. EPS was $1.05, besting the projections by 3¢. But investors were not wowed that the storms did not lead to higher profit or sales projections. The retailer expects EPS of $4.20-4.30 this year, the same projection it released in Aug. That's below the projections of $4.50. LOW did lower general & administrative costs to $3.81B, from $4.08B. Sales at stores open at least a year increased 5.7%, & 5.1% in the US. The company also stuck to expectations that sales would rise about 5% & said same-store sales should be up about 3.5%. The stock fell 51¢. If you would like to learn more about LOW, click on this link:
club.ino.com/trend/analysis/stock/LOW?a_aid=CD3289&a_bid=6ae5b6f7
Lowe's gets a hurricane boost, but investors not blown away
Already in this traditionally quiet week, stocks are in record territory again. Optimism is riding high. Early projections for next year's economy are looking for an excellent year. Now all that has to happen is for the Senate to pass the tax bill & then merge it with the house bill so the pres can sign it by Christmas. That continues to be one tall order.
Dow Jones Industrials