Dow dropped 106, decliners over advancers 3-2 & NAZ gave back 42. The MLP index added 1+ to 271 & the REIT index fluctuated in the 361s. Junk bond funds fell & Treasuries were off slightly. Oil went up to the 57s again & gold was fractionally higher to 1284.
AMJ (Alerian MLP Index tracking fund)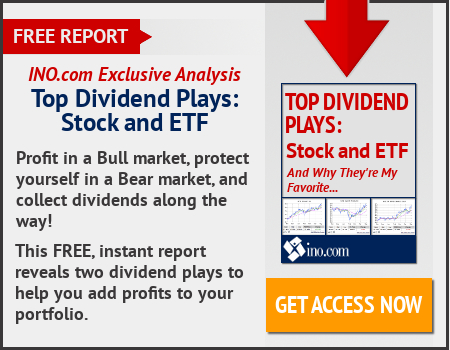 Treasury Sec Steve Mnuchin isn't ruling out delaying the start of a corp tax rate cut, but emphasized the administration's "strong preference" is for the relief to start in 2018. "The longer we wait, the worse it is for the economy and making companies competitive," Mnuchin said. He declined to say that a phase-in of corporate tax cuts was completely off the table. "The president's strong preference -- he feels very strongly that he wants to start this right away," Mnuchin said. "But having said that, we'll have to look at the entire Senate package." It was reported that Senate tax writers were considering a one-year delay in implementing a 20% corp rate. The House tax legislation unveiled last week calls for an immediate & permanent 20% corp rate. Before the bill was released, House tax writers were said to have been considering a gradual phase in of the rate to ensure their plan would comply with congressional budget rules. Mnuchin was said to resist a gradual phase in of the proposed 20% corp rate out of concern the move wouldn't boost economic growth as much as anticipated. he's said higher GDP from the corp rate cut would offset its cost. A slow reduction of the corp rate from its current 35% would also make the US less competitive, as other countries cut their rates faster & foreigners delay investments in the US. The House tax-writing committee is in the 3rd of what's expected to be 4 days of work to hammer out details of the Rep tax plan, a plan intended to overhaul the tax code for the first time in more than 3 decades. Pres Trump has charged Mnuchin & National Economic Council Director Gary Cohn with the job of shepherding it thru Congress & onto his desk to sign by Dece. Trump left for a 12-day trip to Asia on Fri, leaving Mnuchin & Cohn behind to "remain vigilant" on tax reform, the pres said before his departure. "So if I have any problems, I will be blaming Mnuchin and Cohn. Believe me, they'll be hearing from me."
Stocks retreated from near record levels as investors assessed prospects for corporate tax cuts, while Treasuries edged lower & the € advanced on higher inflation expectations in Europe. The $ fluctuated with crude. The S&P 500 retreated after closing within 6 points of 2600. Banks & small-caps resumed declines as tax writers scramble to finalize details of their proposals. European equities fell the most since Aug, following a volatile Asian session that saw Japanese shares shaken by a sudden selloff. Inflation concern crept into markets, as the European Commission was the latest authority to raise growth forecasts. Sterling fluctuated as Brexit talks resumed, while oil looked to halt a 2-day drop. US equity markets lurched lower & volatility spiked as reports from DC indicated Repus will have difficulty passing tax cuts, raising the specter that Congress will struggle to meet a Dec 8 deadline to fund gov spending. With markets increasingly unable to rely on an assist from fiscal levers, investors turned a wary eye toward the implications of a yield curve that continues to flatten. At the same time, Pres Trump's 11-day Asia tour took him to Beijing, where he said China is taking advantage of American workers & companies with unfair trade practices, but he blamed his predecessors in the White House. It's been a year since Trump's win & investors are taking stock of his promises to get tough on trade, cut taxes & slash regulations.
U.S. Stocks, Bonds Fall on Tax, Inflation Worries: Markets Wrap
Even with an increase last week, the level of US filings for unemployment benefits indicates steady demand for workers, Labor Dept figures showed. The average number of applications filed over the past month was the lowest in 44 years. Jobless claims increased by 10K to 239K (est. 232K). The 4-week average of initial claims, a less-volatile measure than the weekly figure, dropped 1K to 231K, the lowest since 1973. Continuing claims rose 17K to 1.90M in the latest week. The report confirms employers remain reluctant to cut staffing levels amid a shortage of qualified workers. Weekly claims below 300K are considered a healthy snapshot of the job market. Hiring also has been steady this year except for the recent fallout from the hurricanes & the unemployment rate dropped in Oct to the lowest level since 2000. Unemployment rate among those eligible for benefits rose to 1.4% in the latest week from 1.3%.
Stocks are resting again after the long run since the election. Right now, it's all about tax reform which is growing less likely that it will get done by year-end. In addition, the gov has to be funded for the balance of the year & there are only a couple of weeks left for that. Congress remains dysfunctional which is weighing on the stock market. Even the bulls can lose their patience.
Dow Jones Industrials