Dow jumped up 132, decliners over advnacers 4-3 & NAZ gave back a large 67. The MLP index rose 2+ to the 298s & the REIT index sank 5+ to the 319s (down 50 from record highs this year). Junk bond funds saw more selling & Treasuries slid back slightly with the yield on the 10 year Treasury at 2.07%. Oil dropped (more below) & gold was a bit lower.
AMJ (Alerian MLP Index tracking fund)
Light Sweet Crude Oil Futures,J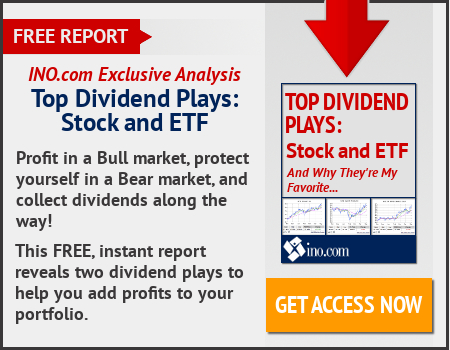 Filings for unemployment benefits declined from an almost 3-month high ahead of the presidential election, indicating the job market remains competitive for employers. Jobless claims fell 11K to 254K, according to the Labor Dept. The forecast called for 260K. Continuing claims rose, though the 4-week average dropped to the lowest since 2000. Steady progress in the in the labor market has kept layoffs near a 4-decade low, as managers resist dismissals in face of a shrinking pool of qualified applicants. The figures come on the heels of last week's monthly jobs report showing employers continued to add to payrolls at a steady pace in Oct.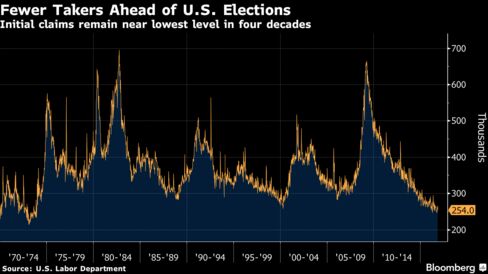 Filings for unemployment benefits have been below 300K for 88 straight weeks, the longest streak since 1970, & a level typical for a healthy labor market. The 4-week average of claims ticked up to 259K from 258K. The number continuing to receive jobless benefits rose 18K to 2.04M while the 4-week average dropped by 2K. The unemployment rate among people eligible for benefits held at 1.5%.
German politicians expressed concern that a wave of populism that led to Trump's election & the UK vote to leave the EU will result in a roll back of free trade that will harm the global economy. While policymakers in Europe should "wait and see" what Trump actually does once in office, there are concerns in Germany that the US election outcome could be a setback for free trade. With exports rising to $335.B, Germany was the 3rd-biggest seller of goods among Group of 20 nations in Q2. That compares with US exports of $358B & Chinese exports of $536B, according to Organization for Economic Co-Operation & Development. "Demagogic populism is not just a problem in America," German Finance Minister Wolfgang Schaeuble said. "Also elsewhere in the West, the political debates are in a worrying state." Merkel's party has suffered a series of regional election defeats on the back of her open-door refugee policy, criticized by the anti-immigration Alternative for Germany party, which is in 3rd place nationally in polls.
This is a confusing day for stocks. 30 Dow stocks are at a new record while the rest of the market is seeing selling. Yield securities have been out for favor for some time. Treasuries are being sold. REITs & junk bonds are losing fans on fears of higher interest rates. As stated yesterday, price swings in stocks mean little with all the confusion over the presidential election & what that will bring. Old rules are being discarded.
Dow Jones Industrials