Dow lost 32, decliners over advancers 2-1 & NAZ gave back 13. The MLP index fell 4+ to the 291s for another multi month low & the REIT index was fractionally lower to the 327s. Junk bond funds declined & Treasuries crawled higher. Oil dropped 1 to the 46s on concerns about OPEC's inability to make production cuts & gold shot to go over 1300 again.
AMJ (Alerian MLP Index tracking fund)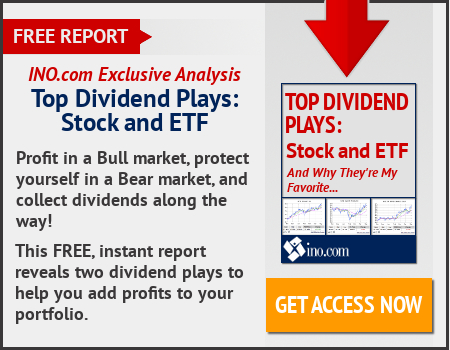 Companies added 147K workers in Oct, the fewest in 5 months & marking a more limited pace of job creation, data from the ADP Research Institute. Private payrolls increased by 147K (forecast was 165K) after a 202K gain in Sep that was previously reported as 154K. Goods-producing industries, which include manufacturers & builders, lost 18K workers after an increase of 28K. Service providers boosted payrolls by 165K, also the fewest since May. Firms have remained vocal about the difficulty in finding skilled workers in the pool of available labor, which has contributed to a slower hiring pace. Federal Reserve policy makers have been upbeat about progress in the labor market while citing lingering slack that still might be absorbed more than 7 years after the end of the last recession. "Job growth remains strong although the pace of growth appears to be slowing," Mark Zandi, chief economist at Moody's Analytics, said. Moody's produces the figures with ADP. "Behind the slowdown is businesses' difficulty filling open positions. However, there is some weakness in construction, education and mining."
The OPEC countries claiming exemption from a deal to limit oil production increased output by almost ½M barrels last month, potentially jeopardizing the group's agreement unless other members deepen their own cuts. Libya, Nigeria & Iran, granted special status after OPEC members reached a supply deal Sep 28, pumped an extra 400K barrels a day in Oct while Iraq, also demanding an exemption, added 50K barrels a day. OPEC plans to trim output to 32.5-33M barrels a day to balance a market still swamped by surplus oil. The group pumped a record 34M barrels a day in Oct, up 170K barrels from Sep. OPEC ministers will meet Nov. 30 to decide how the burden of cuts will be shared. Nigeria & Libya led the gains in production as their oil industries recover from acts of sabotage &internal chaos. Iran's output continued to rise following the removal of international sanctions in Jan, though output growth has slowed in recent months. Increases in these countries heap pressure on Saudi Arabia and its Gulf allies to cut more from their own production to achieve OPEC's output target. Saudi Arabia, the biggest producer pumped 10.58M barrels a day, 20K barrels less than in Sep.
OPEC Special-Case Nations Add 450,000 Barrels in Threat to Deal
The FMOC resumed its 2-day policy meeting & was widely expected to keep interest rates unchanged while setting the stage for a hike in Dec. A decision on monetary policy was due later today.
Fed Expected to Hold Rates Steady
Not much happening ahead of the FOMC announcement which is expected to be a non-event. They will leave the tough decision about interest rates until next month. Oil is sinking into a minor bear market as traders are catching on that OPEC cannot agree to much. Uncertainties about the presidential election are another dark cloud for stocks to deal with.
Dow Jones Industrials