Dow went up 67 to top 19K, advancers over decliners about 5-2 & NAZ gained 17. The MLP index lost 1+ to the 302s & the REIT index added 5+ to the 327s. Junk bond funds advanced & Treasuries rose had a small gain. Oil fell after problems with planning the OPEC meeting (more below) & gold was barley higher.
AMJ (Alerian MLP Index tracking fund)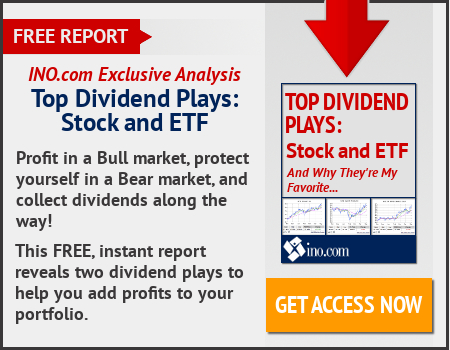 Oil fell after an OPEC committee failed to agree on Iranian & Iraqi production levels. OPEC talks haven't resolved the question of whether Iraq & Iran will participate in any production cuts & will defer the matter to the meeting next week. Prices climbed earlier when Nigerian OPEC delegate Ibrahim Waya said on his way into the talks that a deal would be finalized by the end of the day & that "everybody is on board." The lack of agreement leaves open the possibility the group fails to implement the curbs first outlined in late Sep. OPEC's plan to trim output for the first time in 8 years is complicated by Iran's determination to boost volumes, a revival of production in Nigeria & Libya, & Iraq's request for an exemption. West Texas Intermediate for Jan delivery fell more than 2% & was down 84¢ (1.7%) to $47.40 a barrel. Prices had climbed as much as 2% to $49.20 earlier. Total volume traded was about 56% above the 100-day average.
Oil Falls as OPEC Said to Defer Iran, Iraq Cuts Issue for Summit
PepsiCo, a Dividend Aristocrat, will buy health beverage maker KeVita, in an effort to diversify its soft drinks business & tap health conscious consumers. California-based KeVita offers more than 2 dozen flavors of probiotic drinks, & all its drinks are certified organic, gluten-free & vegan. Financial terms of the deal were not disclosed. The stock rose 63¢. If you would like to learn more about PEP, click on this link:
club.ino.com/trend/analysis/stock/PEP?a_aid=CD3289&a_bid=6ae5b6f7
Pepsico (PEP)
Dollar Tree reported a better-than-expected quarterly profit, benefiting from improved economies of scale & a more efficient transport network. Its stores such as DLTR has been expanding aggressively in recent years, taking market share thanks to their smaller store sizes, improving product assortment & prices starting at $1.00. DLTR completed its $8.5B acquisition of Family Dollar in Jul last year, meaning the latest qtr was the first in which there was a true year-on-year comparison of the combined performance. CEO Bob Sasser said he believed DLTR would surpass its target of synergies of $300M in the 3 years after the closing of the deal. The company has been refurbishing many stores & improving their product assortments & customer service while re-badging some outlets. While sales fell 5.2% to $2.53B in Q3, gross profit increased 5.6% to $663.2M. Sales at stores open more than a year rose 1.7% in constant-currency terms, beating the 1.4% rise expected by analysts. EPS more than doubled to 72¢. The prior year included charges related to Family Dollar. Excluding items, EPS was 81¢, beating the estimate of 78¢. Net sales rose 1.1% to $5.00B, shy of the estimate for $5.07B.
The stock shot up 6.69 (8%). If you would like to learn more about DLTR, click on this link:
club.ino.com/trend/analysis/stock/DLTR?a_aid=CD3289&a_bid=6ae5b6f7
Dollar Tree (DLTR)
The bulls are feeling very good. There was buying in the PM, giving the Dow a steady advance to close above 19K. There are no special reasons for the rise other than the Fed rate hike has been well advertised & the stock market is ready to accept it. Prospects for growth are driving this rally. However, this future remains uncertain, especially with a new administration.
Dow Jones Industrials