Dow fell 48, decliners over advancers 3-2 & NAZ gave back 13. The MLP index lost 3 to the 299s & the REIT index added 1+ to the 329s. Junk bond funds were mixed & Treasuries finally found buyers & crawled higher. Oil jumped up 1 to the 47s (more below) & gold was a little higher, still well under 1200.
AMJ (Alerian MLP Index tracking fund)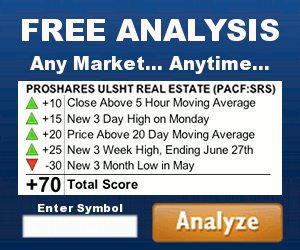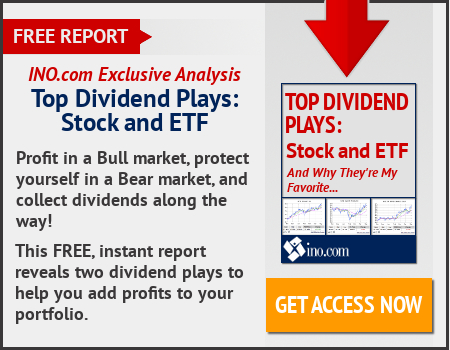 OPEC ministers flew to Moscow & officials in Vienna started another round of talks in an effort to salvage an agreement on production cuts, just as Saudi Arabia said a deal might not be necessary. With only 2 days to go before ministers from OPEC try to finalize the first production decrease in 8 years, the foundations for a deal are looking shaky. A final round of diplomacy focused on internal divisions over how to share the cuts & Russian resistance to reducing supply, which already forced the cancellation of crucial talks with non-OPEC suppliers. Khalid Al-Falih, the Saudi oil minister, floated the possibility of leaving Vienna without an agreement. Al-Falih's comments came 2 days after Saudi Arabia pulled out of a meeting with non-members including Russia, arguing that OPEC needs to sort out its internal divisions before engaging with other producers. It's unclear whether the minister has changed his mind about the merits of an agreement, or is trying to boost his negotiating position with Iran & Iraq. Both nations have resisted cutting their own production, but need an OPEC deal to increase prices. The Iraqi Oil Minister said in Vienna that he was optimistic OPEC can reach an agreement acceptable to all members.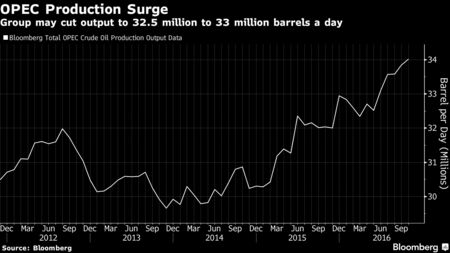 Without an OPEC cut, the International Energy Agency predicts that the oil market will remain in surplus for a 4th year in 2017, which could cause prices to fall. "We expect demand to recover in 2017, then prices will stabilize, and this will happen without an intervention from OPEC," Al-Falih said. "We don't have a single path which is to cut production at the OPEC meeting, we can also depend on recovery in consumption, especially from the U.S." As OPEC tries to resolve its own differences, the group is also asking other big producers including Russia to reduce output by as much as 600K barrel;s a day. The Kremlin so far resisted OPEC's request that it joins the cut, offering instead to freeze production at its current level.
OPEC Tries to Salvage Deal as Saudis Say Cut Isn't Essential
Americans jumped on holiday deals this weekend but spending is increasingly moving online, highlighting the high-wire act that faces retailers tethered to stores. Online spending over Thanksgiving & the following day, Black Friday, grew nearly 18% to $5.27B compared with last year, said Adobe Systems, which analyzed data from 22.6B visits to retail websites. Preliminary data from RetailNext, an in-store analytics firm, shows that the number of store visitors fell nearly 11% on Black Friday & sales dropped over 10% versus last year. The shift highlights the struggle traditional retailers face as they strive to pull foot traffic into their stores with deep promotions, friendly staff & exclusive products, while at the same time becoming e-commerce experts to fend internet ricals & capture consumers' increased willingness to use their mobile phones to snag deals. Overall, mobile phones accounted for 55% of website traffic on Black Friday, & 36% of sales. Wal-Mart (WMT), a Dow stock & Dividend Aristocrat, said 60% of Black Friday online orders came thru mobile devices. EBay said the value of merchandise purchased on its site via mobile increased 15%, year-over-year.
Holiday Shoppers Are Making More Purchases Online
ECB head Mario Draghi is warning legislators the shared € currency is "a half-built house" & remains "fragile" without action to overcome its shortcomings. Draghi told members of the European Parliament that political leaders must not let worries about security push aside economic reforms. He said that the € "will have to overcome the vulnerabilities stemming from its incompleteness. One important lesson from the crisis is that a half-built house is not stable, it is fragile." The 19-country eurozone has struggled with low growth & excessive public and private debt. It lacks a common fiscal purse big enough to even out recessions in any one member country & common deposit insurance to stabilize banks. Changes have been proposed but action has lagged.
Traders are returning to the market slowly. There is not a lot going on. Holiday retail sales appear to be good & the big oil meeting appears to be a jumbled mess already. Stocks are a little lower, looking for direction. The enthusiasm behind the Trump rally is ending.
Dow Jones Industrials