Dow surged 283, advancers over decliners a massive 8-1 & NAZ shot up 101. The MLP index recovered 3+ to the 289s & the REIT index bounced back 3+ to the 327s. Junk bond funds rose along with the stock rally & Treasuries were sold, taking the yield on the 10 year Treasury over 1.8%. Oil gained after a rough week (more below) & gold sank as stocks went up.
AMJ (Alerian MLP Index tracking fund)
Light Sweet Crude Oil Futures,J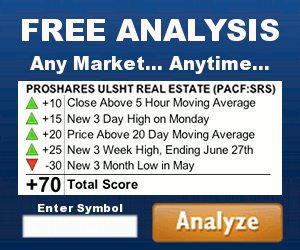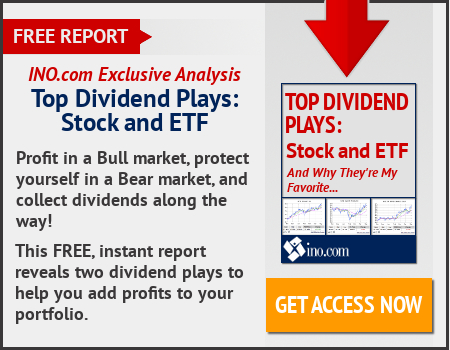 Oil rose more than 1%, boosted by a commitment from OPEC to stick to a deal to cut output, but prices remained more than $7 below last month's high due to persistent doubts over the feasibility of the group's plan. West Texas Intermediate (WTI) crude was up 75¢ (1.7%) at $44.82 a barrel. The secretary-general of OPEC said the group was committed to an output-cutting deal made in Algiers in Sep. "We as OPEC, we remain committed to the Algiers accord that we ... put together. All OPEC 14 (members), we remain committed to the implementation," Mohammed Barkindo said in Abu Dhabi. Despite this, many analysts doubt OPEC's ability to coordinate a cut sufficient to balance the market. Oil futures posted their biggest weekly percentage decline since Jan last week with WTI hitting $43.57, its lowest since Sep 20. There are also risks that the oil glut, which has dogged markets for over 2 years, could continue as OPEC's de-facto leader Saudi Arabia threatened to increase production.
Oil Rises as OPEC Promises a Cut is in the Cards
China shares edged higher as a strong rally in coal miners & metal producers offset massive profit-taking in speculative stocks. The blue-chip CSI300 index ended up 0.1% at 3356, while the Shanghai Composite Index gained 0.3% to 3133. Sentiment was aided by Chinese Premier Li Kiqiang's remarks over the weekend that China will maintain steady growth & speed up its economic transformation. Coal miners & metal producers rose sharply on signs that gov efforts to reduce over-capacity are starting to bear fruit, pushing some commodity prices higher. Offering further solace was the news that the FBI said it stood by its earlier recommendation that no criminal charges were warranted against Hillary Clinton.
Starbucks wants to "elevate" the coffee experience for more of its customers. CEO Howard Schultz said that his company has changed how the world consumes coffee. That may not be entirely true in the parts of Europe that already had a tradition of cafes & espresso-based drinks, but it's most certainly true in the United States & the rest of world. Before Schultz's company made lattes, cappuccinos & macchiatos commonplace, those drinks were mostly for after dinner at Italian restaurants or sold at funky local coffee shops in the US. In much of the rest of the world, China most notably, SBUX has in many ways created the coffee-drinking culture tailored to the needs of the country. Schultz noted SBUX has been "delivering an increasingly elevated Starbucks Experience to over 85 million customers through our 25,000 stores in 75 countries every week." And the chain plans to further elevate that experience by bringing a unique coffee experience to more of the world. The stock rose 1.01. If you would like to learn more about SBUX, click on this link:
club.ino.com/trend/analysis/stock/SBUX?a_aid=CD3289&a_bid=6ae5b6f7
Starbucks (SBUX)
Stocks are having an extraordinary rally because the FBI will not bother Hillary about her e-mail mess. While this sounds good to many, it does not have the fundamentals necessary for a long term rally, Additionally, Janet is getting ready for a rate hike next month. Today's rally will not change that thinking. But the bulls are happy Dow is back over 18K, where it has been for months.
Dow Jones Industrials