Dow jumped up 183, advancers over decliners 3-2 & NAZ gave up 12. The MLP index slid back 1+ to the 243s & the REIT index added 1+ to the 311s. Junk bond funds edged higher & Treasuries ran into selling after recent gains. Oil surged to the 32s & gold also climbed higher.
AMJ (Alerian MLP Index tracking fund)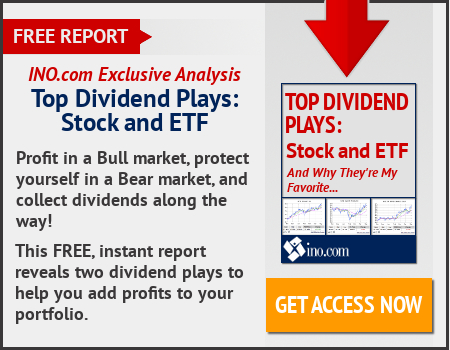 | | | | | | | |
| --- | --- | --- | --- | --- | --- | --- |
| CLH16.NYM | ....Crude Oil Mar 16 | ....32.02 | ...2.14 | | (7.2%) | |
An influential Federal Reserve policy maker acknowledged that global financial markets have grown increasingly turbulent in the 7 weeks since the Fed raised interest rates. NY Fed pres William Dudley, a voting member of the FMOC, said "financial conditions are considerably tighter than they were at the time of the December meeting." Dudley said the Fed is closely monitoring the turbulence & will factor it into their future decisions regarding rate hikes & other policy measures. The central bank meets again in Mar & it's essentially 50/50 whether rates will be lifted once more at that meeting. "If those financial conditions were to remain in place by the time we get to the March meeting, we would have to take that into consideration in terms of that monetary policy decision," Dudley said. Since the December meeting, renewed concerns for growth in China have rippled throughout financial markets, serving as a catalyst for a broad selloff in US stocks & a freefall in the price of oil contributed to the downturn. The selloff has since been replaced by bouts of volatility, with markets bouncing up & down daily based on the news of the day. Dudley also mentioned as a concern the sustained strength of the US $ in foreign exchange markets, which has slammed the US manufacturing sector by making their exports more expensive. Dudley is a dove & a close ally of Fed Chair Janet Yellen, both of whom favor accommodative monetary policy, which means they have been & will continue to be reluctant to raise rates higher if they believe higher borrowing costs will impede the US recovery. In Dec, FOMC members projected a rosier picture of 2016 that is so far not playing out when they suggested rates could move higher 4 more times this year. That doesn't seem likely at the moment.
General Motors had its highest profit in 2015, getting a huge lift from lucrative truck & SUV sales in the US. GM reported $9.7B in full-year net income, more than triple the $2.8B booked in 2014. It benefited from a $3.9B accounting gain in Q4, which alone contributed $6.3B in earnings. Q4 adjusted EPS of $1.39 was up 17% year-over-year, & revenue of $39.6B, which was flat, surpassed the estimates of $1.21 & $39.03B. North America pretax earnings hit a company record of $11B in 2015, as deliveries surged amid cheaper gas & low interest rates. Most of the 49K hourly employees will receive profit-sharing checks of $11K later this month. The growing popularity of crossovers & strong sales of pickup trucks helped GM reach its target of 10% North America profit margins a year ahead of schedule. GM posted a 2015 adjusted margin of 10.3%. Trucks & SUVs are more profitable than sedans, & a consumer shift to utilities has bolstered earnings for US sellers. The company said that even though total US sales set an all-time high of 17.5M vehicles last year, industry & economic tailwinds should support a seasonally adjusted annual rate (SAAR) of at least 17M units moving forward. The stock fell 73¢. If you would like to learn more about GM, click on this link:
club.ino.com/trend/analysis/stock/GM?a_aid=CD3289&a_bid=6ae5b6f7
General Motors (GM)
Home Depot, a Dow stock, is set to hire more than 80K employees ahead of its busiest selling season, on par with last year's seasonal hiring. The retailer is bulking up its staff before spring, when consumers start work on lawns & other projects as the weather warms. HD, with nearly 2K stores nationwide, has received more than 1M applications in the past. Jobs include sales, operations & cashier positions across all departments, from the lumber aisle to its outside gardens. The home improvement sector has benefited in recent qtrs from higher home values & more people moving into new homes, which both spur spending on home projects. The stock lost 1.48. If you would like to learn more about HD, click on this link:
club.ino.com/trend/analysis/stock/HD?a_aid=CD3289&a_bid=6ae5b6f7
Home Depot (HD)
Stocks had a strong recovery in the PM, but techs were left behind. NAZ had a rough day. Oil shot up with a strong advance while the $ had a very difficult day. REITs also did well today, but not the high yield sector. Treasuries & gold, contrary indicators, have risen while stocks were gaining in recent days. Triple digit daily swings for the Dow have have become common this year & it remains in the red, down 130 YTD.
Dow Jones Industrials