Dow jumped up 180, advancers over decliners 5-1 & NAZ recovered 99 (finally). The MLP index inched up pennies after its recent plunge & the REIT index rebounded 3+ to the 294s. Junk bond funds drifted lower & Treasuries were sold after the recent advance. Oil keeps heading lower & gold ran into profit taking but remains near 1200.
AMJ (Alerian MLP Index tracking fund)
| | | | | | |
| --- | --- | --- | --- | --- | --- |
| CLH16.NYM | ....Crude Oil Mar 16 | ...27.80 | ....0.14 | (0.5%) | |
| | | | | | |
| --- | --- | --- | --- | --- | --- |
| GCG16.CMX | ...Gold Feb 16 | .......1,192.70 | ...6.00 | (0.5%) | |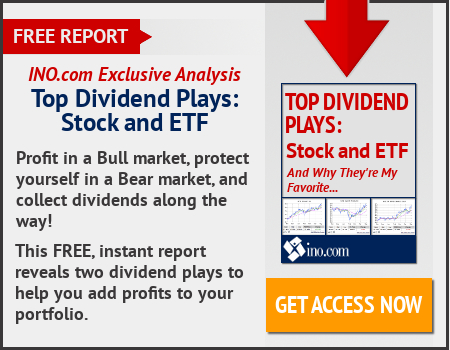 Chair Janet Yellen said the Fed still expects to raise interest rates gradually while making it clear that continued market turmoil could throw the central bank off course from the multiple increases that policy makers have forecast for 2016. "Financial conditions in the United States have recently become less supportive of growth," Yellen said before the House Financial Services Committee. "These developments, if they prove persistent, could weigh on the outlook for economic activity and the labor market." Yellen also told lawmakers that uncertainty over China's economic prospects & exchange-rate policy had "exacerbated concerns about the outlook for global growth" & contributed to the latest drops in oil & other commodities. A deeper commodities bust could trigger stresses around the world that threaten demand for US exports. Yellen kept the door open for a rate increase in Mar, though she didn't explicitly refer to any tightening timeline or the Fed's next meeting. Her testimony declared it's too soon to tell whether sharp drops in stocks, oil prices & some bond yields represent passing volatility or reflect worsening global economic fundamentals that will dampen growth & inflation. Yellen indicated that the FOMC hadn't changed its view that the US economy will merit continued, though slow, tightening of monetary policy this year. "The FOMC anticipates that economic conditions will evolve in a manner that will warrant only gradual increases in the federal funds rate," Yellen said. She noted that economic growth in 2015 slowed to an estimated 1.75%, restrained especially by the impact of a strengthened $ on exporters. Still, household spending had gotten a boost from lower fuel prices & steady jobs growth, a trend she expected will continue.
Yellen Signals Rate Path Hinges on Whether Turmoil Persists
The lowest crude-oil prices in a decade are starting to hurt the global economy & aren't increasing consumer demand for gasoline and other petroleum products as much as expected, OPEC said. The Organization of the Petroleum Exporting Countries cut its forecasts for global oil-demand growth & the world economy, saying lower oil prices were offset by lower consumer appetite while hurting large countries, such as Russia & Brazil. The announcement comes after oil prices resumed their decline after its members failed to agree on a production cut over the week. Lower oil prices are generally considered a boon to oil consumers & more broadly for the global economy. But this time around, "the overall negative effect from the sharp decline in oil prices since mid-2014 has outweighed benefits in the short term," OPEC said. The organization, which supplies more than one in three barrels of oil consumed globally, lowered its 2016 global growth forecast to 3.2% from 3.4%. Despite oil prices reaching levels not seen in more than 10 years, OPEC also cut its oil-demand growth forecast by 10K barrels a day for this year. Oil demand is forecast to rise 1.25M barrels a day to 94.2M barrels a day this year, citing consumers cutting back on car transport & the lingering impact of the recent financial crisis. "Due to the aftereffects from the 'great recession', the potential that consumer spending ability could rise is limited," it said. Despite lackluster appetite for its commodity, OPEC has continued to pump at full tilt. Its production rose 131K barrels a day to 32.3M barrels a day in Jan, driven by higher output from Nigeria, Iraq, Saudi Arabia & Iran. The group's output level last month implies a global oil surplus of 1.84M barrels a day in Q1.
Time Warner, raised its 2016 adjusted profit forecast above expectations & set a $5B share buyback program. The company expects adjusted EPS of $5.30-$5.40 for 2016. Analysts were expecting $5.26. TWX had cut its adjusted EPS forecast to $5.25 from "close to $6" in Nov, citing a strong $. Time Warner reported a 6% fall in total revenue to $7.08B in Q4, hurt by a lack of hit movie releases from Warner Bros. Revenue at Warner Bros fell 13% to $3.3B. In the year-earlier qtr, the studio released hit movies such as "The Hobbit: The Battle of the Five Armies", "Interstellar" & "Annabelle". The $5B share buyback was effective Jan 1 & includes the amount remaining under a prior authorization. EPS attributable to shareholders rose to $1.06 from 84¢. Excluding items, EPS was $1.06. Analysts had EPS of $1.01 & revenue of $7.53B. The stock lost 3.25. If you would like to learn more about TWX, click on this link:
club.ino.com/trend/analysis/stock/TWX?a_aid=CD3289&a_bid=6ae5b6f7
Time Warner (TWX)
Janet Yellen spoke & the markets listened. They liked what they heard. Nothing like reassuring words to comfort traders. Of course, stocks are oversold, so it was time for bargain hunters to go shopping. However fundamentals are not encouraging, starting with oil. The outlook for oil remains bleak with no comfort coming in months, maybe years. Dow did not crash thru the 16K, something traders liked to see.
Dow Jones Industrials