Dow jumped up 212 closing at the high with buying in the last hour, advancers over decliners better than 2-1 & NAZ rose 39. The MLP index lost 2+ to the 244s & the REIT index added 5+ to the 312s. Junk bond funds were mixed & Treasuries also rallied, bringing lower yields on the 10 year Treasury bond (under 1.7%). Oil had a good gain on hopes for production limitations eventually (see below) & gold drifted lower.
AMJ (Alerian MLP Index tracking fund)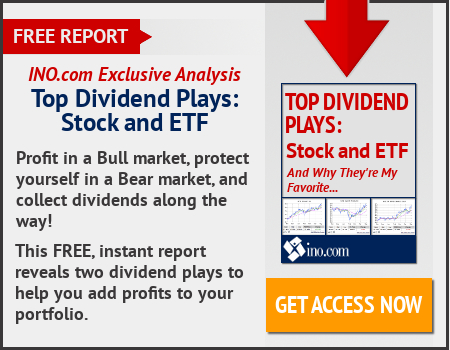 | | | | | | | |
| --- | --- | --- | --- | --- | --- | --- |
| CLJ16.NYM | ....Crude Oil Apr 16 | ....33.15 | ...1.00 | | (3.1%) | |
Crude futures jumped in PM trading, rebounding as the market focused on an upcoming meeting of major oil producers & news of drilling deferments & job cuts in the domestic oil industry. The market rebounded after Venezuela reaffirmed an oil producers meeting in mid-Mar that would include Saudi Arabia, Russia & Qatar. The 4 countries are involved in an effort to get oil producers in OPEC & elsewhere to freeze production at Jan record levels.
Oil Erases Losses on Talk of Major Producers Meeting in March
Oilfield services provider Halliburton, pressured by a prolonged slump in crude oil prices, will further slash its workforce by about 8% (5K jobs). The more than 70% fall in global crude prices since mid-2014 has led to a series of job cuts & additional cost-cutting efforts from several companies. The company has already reduced its global headcount by 25% (almost 22K employees) since 2014. HAL had about 65K employees worldwide at the end of 2015, compared with more than 80K at the end of 2014. It is awaiting regulatory approval for its acquisition of Baker Hughes (BHI), & the company said last month it was yet to reach an agreement with US & European regulators about the "adequacy" of proposed divestitures. HAL stock was down pennies. If you would like to learn more about HAL, click on this link:
club.ino.com/trend/analysis/stock/HAL?a_aid=CD3289&a_bid=6ae5b6f7
Halliburton (HAL)
Federal Reserve Bank of Atlanta pres Dennis Lockhart said rising US interest rates could undermine bank profits while their exposure to commercial real-estate also remains a risk. "For the first time in more than a decade, bankers face the potential of operating in a rising rate environment," Lockhart said. "Rising rates will create challenges in managing net interest margins and risks." The FOMC is balancing concern over market turmoil & slowing economies globally with indications that US inflation may be picking up. The median projection of FOMC members submitted at the Dec meeting called for 4 additional qtr-point increases in 2016. Policy makers will deliver fresh forecasts when they meet Mar 15-16. Officials held their target for the benchmark fed funds rates at 0.25-0.5% at their Jan meeting. The FOMC will be "data dependent" in weighing when to raise rates again, "assessing economic and financial conditions as they evolve," Lockhart said. Low energy prices & concerns about China "have added new complexity" to assessing the US outlook. "We remain concerned about the potential for the CRE market to overheat and hurt banks again," Lockhart said (referring to commercial real estate). Bank regulatory agencies issued a statement in Dec that calls for "sensible risk management practices regarding" real estate, he said.
Fed's Lockhart Says Rising Rates to Create Risks for U.S. Banks
Oil jumped up to the 33s on hopes for production limitations. This is difficult to imagine given the different agendas of various oil producing countries, not to mention their propensity to "cheat," ship more oil. Then there is the overhang of huge amounts of oil which is not going away soon. The Chinese stock markets are not doing well, reflecting uncertainties about that important market. While stocks have been trying to muster strength for a rally, Treasuries (negative bets on the stock market) have also been rising. The yield on the 10 year Treasury has fallen about 20 basis points in Feb (the so called good month for stocks). With 2 trading days left in Feb, it's unclear whether Dow will report a gain for the month given its high volatility..
Dow Jones Industrials