Dow surged 222 (closing at its high & well over 16K), advancers over decliners 4-1 & NAZ jumped up 98. The MLP index soared 13+ to the 229s & the REIT index added 5+ to the 297s. Junk bond funds were mixed & Treasuries were sold as stocks were bid higher. Oil & gold each pulled back substantially (see below).
AMJ (Alerian MLP Index tracking fund)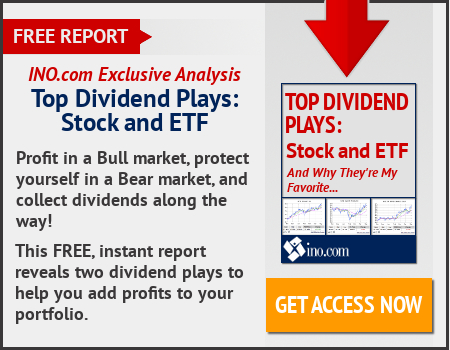 | | | | | | |
| --- | --- | --- | --- | --- | --- |
| CLH16.NYM | ....Crude Oil Mar 16 | ....28.84 | ...0.60 | (2.0%) | |
Federal Reserve Bank of Minneapolis pres Neel Kashkari will lead an effort to toughen US banking laws to prevent another financial crisis, saying regulators must consider options including breaking up the nation's largest financial institutions. "The biggest banks are still too big to fail and continue to pose a significant risk to our economy," Kashkari said in his first public speech since joining the central bank on Jan 1. While Kashkari's position fits with populist sentiment, it's at odds with top Fed leaders including Chair Janet Yellen, who isn't calling for dramatic steps such as breaking up large banks. Such changes would also face a steep uphill battle to adoption by the Rep majority in Congress, which wants to roll back parts of the Dodd-Frank financial law. "The cost to society of letting a reactor melt down is astronomical," said Kashkari. "Given that cost, governments will do whatever they can to stabilize the reactor before they lose control." He said the Minneapolis Fed will hold a series of events & collect public & financial-industry input before making proposals by the end of this year on how to address the issue. Options to consider include breaking up big banks, forcing large banks to hold so much capital they resemble "public utilities" & taxing leverage in the financial system to alleviate risks. Additionally, Kashkari stuck to the Fed's Jan statement & said if the reality ends up like the outlook, the US will be headed in a "better direction." He joins other regional Fed pres's outside of the major US banking centers who have made similar statements about too-big-to-fail policy.
Fed's Kashkari Floats Breaking Up Big Banks to Avert Meltdown
Brent oil fell 3% yesterday, erasing early gains after top producers Russia & Saudi Arabia dashed expectations of an outright supply cut by agreeing only to freeze output if other big exporters joined them. Benchmark Brent jumped briefly thru $35 a barrel after Russia & Saudi Arabia agreed to keep output at Jan levels. The Qatari energy minister said the step would help to stabilize the oil market, which has experienced price declines not seen since the early 2000s because of a supply glut. But buying quickly ran out of steam as investors weighed the chances of the agreement being sealed, with Iran absent from the talks and determined to raise production. Inventories at the Cushing, Oklahoma delivery point for US crude futures rose 705K barrels last week. Analysts cautioned of violent price spikes & market volatility in coming weeks should there be indications of serious production or stockpile declines. On Fri, both Brent & US crude jumped about 12% each, rocketing from 12-year lows, on renewed speculation that OPEC might cut output. Analysts said Tehran would be willing to consider a freeze once its output had reached pre-sanctions levels.
Oil Down 3% as Optimism Over Saudi, Russia Deal Cools
Gold tumbled as US stocks drew bidders & after a prominent Wall Street firm offered a bearish outlook on the yellow metal. Apr gold fell $31 (2.5%) to $1208 an ounce. Renewed appetite for stocks diminished some of the appeal of the precious metal, which has enjoyed one of its best runs over the past 2 weeks. Adding to gold's decline was an analyst report that said it is time to bet against the traditional haven as investor fears are overdone & don't justify the recent rally. Gold has gained almost 14% so far this year, compared with a decline in the S&P 500 of 7.4%. The price decline loss for gold, based on a most-active contract, was the worst since Mar, 2015. On a percentage basis, it was the worst one-day fall in about 3 months.
Once again, it's difficult to figure out the ways of the stock market. Dow is firmly over the important 16K level without macro data to support the advance. Oil continues to be a major factor for stocks, but the agreement over the weekend to limit additional production does not mean a lot when it is already at record levels. Gold ran into profit taking, to be expected after its run this year. Dow has had 2 substantial legs down in recent months & still has one ugly chart.
Dow Jones Industrials