Dow fell 57 with selling in the PM, advancers over decliners 3-2 & NAZ gained 8. The MLP index added 2+ to the 247s & the REIT index was off a fraction in the 311s. Junk bond funds edged higher & Treasuries were lower. Oil finished lower (see below) & gold dropped.
AMJ (Alerian MLP Index tracking fund)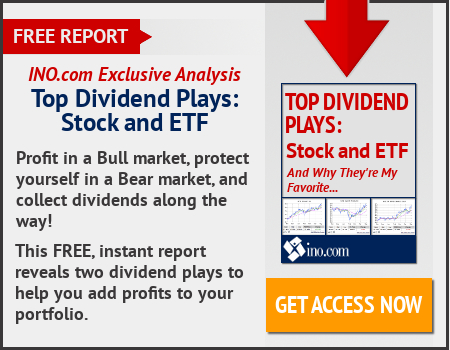 | | | | | | |
| --- | --- | --- | --- | --- | --- |
| CLJ16.NYM | ....Crude Oil Apr 16 | ....32.95 | ...0.12 | (0.4%) | |
Federal Reserve Governor Lael Brainard said the pace of interest-rate increases in the US may be slower than previously anticipated amid weaker global economic growth, as she urged policy makers across the world to coordinate efforts to increase demand. "As policy adjusts to the evolution of the data, the combination of heightened spillovers from weaker foreign economies, along with a lower neutral rate, could result in a lower policy path in the United States relative to what many had predicted," Brainard said. "The difficult start to the year should be a prompt for greater policy coherence and clarity. This might be a good time for policy makers to reaffirm their commitment to work toward the common goal of strengthening global demand." These comments come as finance ministers & central bankers from the Group of 20 developed & emerging market economies gather in Shanghai to discuss how best to revive the world economy. While US & Chinese officials called for increased gov spending, Germany argued that using debt to fund growth just leads to "zombifying" economies. "In some economies there is scope for monetary policy to be more effective with fiscal policy working in the same direction," said Brainard, who attended G-20 meetings as the Treasury Dept's top intl official & joined the Fed in 2014. "A joint determination by policy makers across major economies to better deploy policy tools to provide support for global demand could be beneficial." She also said that the Chinese economic slowdown may pose risks to the US outlook. While America's unemployment rate has declined below 5%, there's evidence that some slack remains in the US labor market, Brainard said. At the same time, inflation has remained low and expectations for future price growth have fallen. "We should be cautious in relying on the historical relationship between employment gains and stronger inflation in today's economy," she said. "This deterioration in inflation expectations and a weakened link between labor market tightening and inflation -- together with the asymmetry of policy in the vicinity of the lower bound -- lead me to put a high premium on evidence that actual inflation is firming sustainably."
Oil prices fell as investors cashed out weekly profits with US crude set for its biggest weekly gain in 7 years after an earlier rally driven by disruptions to crude supplies & stock market gains from US economic data. Prices turned negative soon after the release of weekly US oil rig data that showed a 10th weekly drop in the rig count, which was positive to oil but traders & investors chose to lock in profits. Prices were up from early today on news that pipeline outages in Iraq & Nigeria had removed more than 800K barrels of crude per day from the global market for at least the next 2 weeks. The disruptions should offset recent increases to supply from Iran.
Kohl's is closing 18 stores following a disappointing Q4. The department store chain reported a 20% drop in Q4 profit & said it expects relatively flat sales for the year. The stores represent less than 1% of total sales & closing them is expected to cut costs by roughly $45M. "While the decision to close stores is a difficult one, we evaluated all of the elements that contribute to making a store successful, and we were thoughtful and strategic in our approach. We are committed to leveraging our resources on our more productive assets," CEO Kevin Mansell said. The competition has also been closing stores. KSS is also adding several new types of stores, including 7 smaller-format stores around the country & 2 "Off-Aisle" pilot stores in Wisconsin this year. The Off-Aisle stores are stocked entirely with returned merchandise that has been deeply discounted. The retailer is also planning to get into the outlet business by opening 12 outlet stores featuring the Fila sportswear brand. Overall, Kohl's EPS fell to $1.58, down from $1.83 a year earlier. Sales increased 0.8% to $6.39B. The stock rose 15¢. If you would like to learn more about KSS, click on this link:
club.ino.com/trend/analysis/stock/KSS?a_aid=CD3289&a_bid=6ae5b6f7
Kohl's (KSS)
Oil was hit with another dose of reality late in the trading day & pulled back, although this was still a very good week. But all is not well. Oversupply remains & there is little chance that oil suppliers will agree on production limits, let alone production cuts. The decline in oil prices brought on some selling for stocks. But stocks had a fairly good week with the Dow rising about 250. However its advance in Feb is under 200 & it's in the red YTD.
Dow Jones Industrials