Dow rose 118, advancers over decliners 5-2 & NAZ gained 66. The MLP index jumped up 10 to the 225s as oil producers agreed to limit production (see below) & the REIT index went up 2 to the 294s. Junk bond funds drifted lower & Treasuries declined. Oil sold off despite the news about limiting production & gold dropped 2% from its recent high territory.
AMJ (Alerian MLP Index tracking fund)
| | | | | | | |
| --- | --- | --- | --- | --- | --- | --- |
| CLH16.NYM | ...Crude Oil Mar 16 | ...29.56 | .,,.0.12 | | (0.4%) | |
| | | | | | |
| --- | --- | --- | --- | --- | --- |
| GCG16.CMX | ...Gold Feb 16 | ..,,.1,210.10 | ...29.00 | (2.3%) | |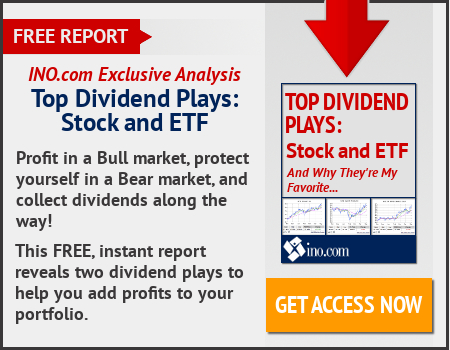 China is stepping up support for the economy by ramping up spending & considering new measures to boost bank lending. The nation's chief planning agency is making more money available to local govs to fund new infrastructure projects. Officials are upping their rhetoric. Premier Li Keqiang said policy makers "still have a lot of tools in the box" to combat the slowdown, days after People's Bank of China broke a long silence to talk up confidence in the nation's currency, the yuan. And to ram the message home, the biggest economic planning agencies promised to reduce financing costs as they rein in overcapacity. Throw in a record surge in in lending in Jan & a picture emerges of an administration determined to put a floor under growth. The communist leaders are seeking to maintain economic growth of at least 6.5% a year thru 2020 to meet their pledge of creating a "moderately prosperous society." China's annual National People's Congress meets in Mar, where delegates will sign off on a new 5-year economic plan. China grew by 6.8% in Q4, the slowest pace since the global financial crisis. The sluggish performance came against the backdrop of a stock-market rout & a sudden devaluation in the yuan that roiled investors amid fears of further weakness. Signs are now emerging that 6 interest-rate cuts by the People's Bank of China since Nov 2014, along with other measures to boost lending, are starting to flow thru. PBOC data shows that aggregate financing surged to 3.42T yuan ($525B) in Jan, compared with the forecast of 2.2T yuan.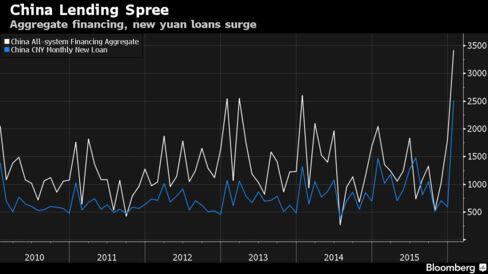 Analysts cautioned that the jump in credit could be a signal the nation's state-run banks are being instructed to open up the lending spigots, even as authorities promise to rein in the nation's growing debt pile.
Confidence among US homebuilders dropped in Feb to a 9-month low as potential buyers stayed away, interrupting the steady progress residential real estate had built over the course of 2015. The National Association of Home Builders/Wells Fargo builder sentiment index decreased to 58 from a revised reading of 61 the prior month. Readings greater than 50 mean more respondents reported good market conditions. Stable employment gains, muted layoffs & a nascent acceleration in wages are helping support consumers considering a home purchase, even as fears build around a potential global recession. "Builders are reflecting consumers' concerns about recent negative economic trends," the NAHB chief said. "Historically low mortgage rates, steady job gains, improved household formations and significant pent-up demand all point to a gradual upward trend for housing in the year ahead." The forecast called for a reading of 60. The gauge reached a 10-year high of 65 in Oct. The gauge of buyer traffic dropped to 39, the lowest since May, from 44 the prior month & the index of current single-family home sales decreased to 65 from 68. The measure of the 6-month outlook bucked the trend, increasing to 65 from 64. Builder confidence this month declined in all 4 regions, the South was the weakest since Mar.
Saudi Arabia & Russia agreed to freeze oil output at near-record levels, the first coordinated move by the 2 largest producers to counter a slump that has pummeled economies, markets & companies. While the deal is preliminary & doesn't include Iran, it's the first significant cooperation between OPEC & non-OPEC producers in 15 years & Saudi Arabia said it's open to further action. Oil pared gains after the accord was announced, signaling traders see no immediate end to the global supply glut.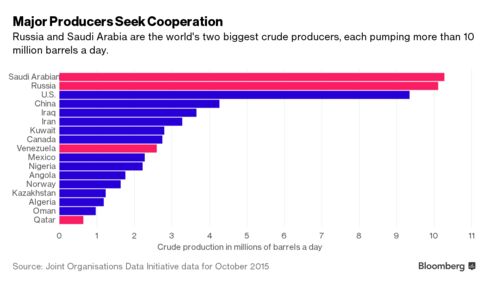 The deal to fix production at Jan levels, which includes Qatar & Venezuela, is the "beginning of a process" that could require "other steps to stabilize & improve the market," Saudi Oil Minister Ali Al-Naimi said after the talks with Russian Energy Minster Alexander Novak. Qatar & Venezuela also agreed to participate. Saudi Arabia has resisted making any cuts in output to boost prices from a 12-year low, arguing that it would simply be losing market share unless its rivals also agreed to reduce supplies. Naimi's comments may continue to feed speculation that the biggest oil producers will take action to revive prices. "The reason we agreed to a potential freeze of production is simply the beginning of a process" over next few months," Naimi said. "We don't want significant gyrations in prices. We don't want a reduction in supply. We want to meet demand. We want a stable oil price."
Saudi Arabia, Russia to Freeze Oil Output Near Record Levels
Dow is down from levels in pre market trading. The Chinese stimulus & limits on oil production should have brought out more buyers. But limiting oil production to record levels does not cure the imbalance & more oil from oil will add to stocks of oil. It's difficult to assess more stimulus from China since it is not known how much good the prior efforts did. Dow remains on defense.
Dow Jones Industrials