Dow dropped 254 (off the lows), decliners over advancers more than 3-1 & NAZ gave up 16. The MLP index dropped 8+ to the 204s & the REIT index fell 4 to the 289s. Junk bond funds remained weak & Treasuries rallied, bringing the yield on the 10 year Treasury to 1.6% (near a record low). Oil sank again (see below) & gold roared ahead to the mid 1200s.
AMJ (Alerian MLP Index tracking fund)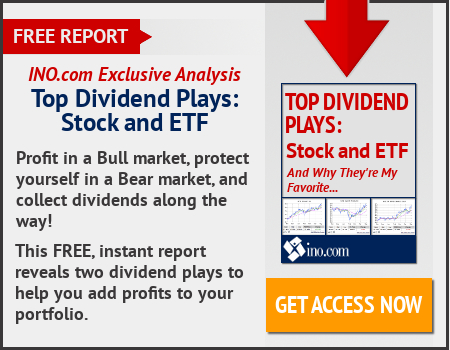 | | | | | | |
| --- | --- | --- | --- | --- | --- |
| CLH16.NYM | ....Crude Oil Mar 16 | ....26.56 | ...0.89 | (3.2%) | |
Boeing, a Dow stock, plunged following a media report that the SEC is probing the company's accounting methods on 2 of its jetliner programs. The SEC is investigating whether BA properly accounted for the long-term costs & expected sales of its 787 Dreamliner & the 747 aircraft. SEC enforcement officials haven't reached any conclusions & could decide against bringing a case. The report also fueled a sell-off in other aerospace stocks at a time when investors in the sector have become increasingly nervous that a multiyear boom in aircraft orders could founder as BA & rival Airbus Group boost production to record levels. BA uses a method called program accounting for its jetliners that enables it to spread the multibillion-dollar costs of developing new airliners over many years of the jet program's expected production. Under the method, which is compliant with Generally Accepted Accounting Principles, the company has been able to report consistent profits on the Dreamliner program even though it has cost more to build each plane than BA has gotten selling them. The stock plunged 7.92 (7%), one of its biggest declines in history. If you would like to learn more about BA, click on this link:
club.ino.com/trend/analysis/stock/BA?a_aid=CD3289&a_bid=6ae5b6f7
Boeing (BA)
Ford plans to expand its lineup of sport-utility vehicles, saying the surge in demand is unlikely to fade away anytime soon. The automaker will add 4 SUV nameplates globally over the next 4 years. The new models will compete in segments from which Ford is currently absent, although it didn't identify those segments. The company believes the SUV craze will continue into the next decade. Millennials in the US are starting families & company research shows that interest in SUVs rises sharply for new families. As for baby boomers, they still have a preference for SUVs. "It's a demographic double whammy and it all points to one thing – more SUVs for the foreseeable future," said Mark LaNeve, Ford's VP of marketing, sales & service. The announcement comes during a boom in SUV sales. Light-truck sales, which cover pickup trucks & SUVs, were up 13% in 2015 versus the prior year while, passenger cars slipped 2.2%. Ford saw its utilities grow 7.8% in 2015, driven by sales of the Explorer & Edge. The consumer shift to SUVs accelerated last year as gas prices plummeted. Last summer marked the first time that small SUVs was the highest-volume segment in the US. The stock lost 17¢ in a brutal market. If you would like to learn more about Ford, click on this link:
club.ino.com/trend/analysis/stock/F?a_aid=CD3289&a_bid=6ae5b6f7
Ford (F)
Oil futures settled at their lowest level in almost 13 years as expectations for weaker demand & a bigger glut of supplies pulled prices back below $27 a barrel. March West Texas Intermediate crude lost $1.24 (4.5%) to settle at $26.21. That is the lowest settlement since early May 2003.
Stocks had another tough time which has been become routine this year. Buyers returned late in the day to limit the damage done. They were encouraged by talk of production cuts for oil. Sounds good, but talk can be cheap (there was selling at the close). The high yield sector bounced off the lows. In a low yield environment, high yield securities have value to yield conscious investors. Tech stocks were bid up late in the day. They have suffered badly this year, so bargain hunting was in order. However Dow remains down 1.7K this year (roughly a 10% decline).
Dow Jones Industrials