Dow shot up 228, advancers over decliners better than 3-1 (lower than the spread in the AM) & NAZ gained 66. The MLP index soared an enormous 11+ to the 249s on the big rise in oil price & the REIT index gained 3+ to the 307s. Junk bond funds were only mixed & Treasuries sold off. Oil surged to the 33s on talks about controlling supply (see below) & gold went lower.
AMJ (Alerian MLP Index tracking fund)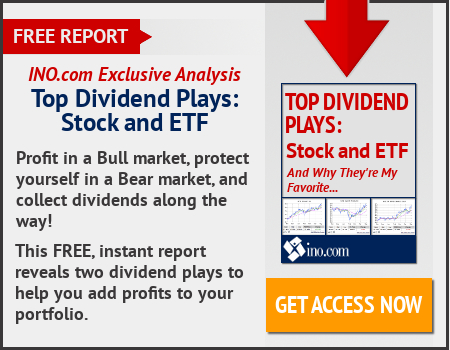 | | | | | | | |
| --- | --- | --- | --- | --- | --- | --- |
| CLH16.NYM | ....Crude Oil Mar 16 | ....31.40 | ...1.76 | | (5.9%) | |
The first indicators for China's economy this month signal its slowdown hasn't bottomed out yet, highlighting the case for continued stimulus as the nation prepares to host finance chiefs & central bankers from the Group of 20 later this week. The readings show private gauges of manufacturing & services fell to new lows, a reading of business confidence slipped, & interest in small & medium sized businesses deteriorated. If confirmed in official data for Feb that starts to roll out from Mar 1, such weakness would suggest a slowdown in the old growth drivers may be deepening. Still, private data can be volatile, & readings may be distorted by the week-long Lunar New Year holiday
in Feb. That was the gov official, when it said there's "no hard landing." The 2015 slowdown "was not as bad as some would make it out to be." Gauges tracking both manufacturing and services based on surveys of more than 4K companies fell to new lows. Data, published since late 2014, were revised to reflect new methodology in Dec & publication resumed in Jan.
The Minxin manufacturing index fell to 37.5 in Feb from 41.8 in Jan, while the non-manufacturing gauge fell to 37.5 from 43, according to the China Academy of New Supply-side Economics. Numbers below 50 indicate deteriorating conditions.
Market News International business confidence indicator fell to 49.9 in Feb from 52.3 in Jan. An indicator tracking interest in small & medium-sized companies online dropped to 98.9 in Feb, signaling a "slightly depressed" conditions, according Baidu. Early data did contain a sign of stabilization. Confidence of sales managers at medium & large private-sector companies edged up to 51.2 this month from 51 in Jan, though remained near recent lows, according to a survey by World Economics. Even that increase was tempered by a more downbeat assessment: The index "suggests a more rapid fall in the rate of economic growth than reported by official data over the last year," the research firm said.
Earliest Chinese Data Signal Slowdown Hasn't Bottomed Out Yet
Starbucks announced its loyalty program will reward customers for each $ they spend at SBUX, a shift from the previous setup, which gave customers points for each visit. Instead of encouraging people to come in for one cup of Joe each morning, the company is now trying to train customers to spend more money per visit. It will also provide a way for the company to award customers points for buying branded goods at grocery stores or thru partnerships with other companies. The move is a way to stoke sales. Starbucks says customers that are part of its loyalty program spend 3 times as much as non-members but that fewer than 1 in 6 customers currently belong to the program.
And will
give that company a view into how customers shop.
Sales are doing well, but store growth has been slowing. It now has nearly 24K owned & franchised locations & will eventually have to figure out how to sell more at each store, rather than rely on new store openings for growth. The change in its loyalty program is one way to do that. The stock went up 1.20. If you would like to learn more about SBUX, click on this link:
club.ino.com/trend/analysis/stock/SBUX?a_aid=CD3289&a_bid=6ae5b6f7
Starbucks (SBUX)
OPEC Secretary-General Abdullah al-Badri said OPEC & non-OPEC oil producers might later take "other steps" to curb a global supply glut if a preliminary deal between the world's biggest producers proves successful. "I think this is a first step to see what we can achieve," Badri said of the tentative pact reached between Saudi Arabia, Russia & other producers a week ago. Iran has yet to formally sign on to the agreement, leaving its implementation uncertain. "The first step is to freeze the production. Maybe if this is successful we can take other steps in the future." Badri also reiterated his readiness for OPEC & non-OPEC oil producers to work together to eliminate a global glut that has knocked prices to their lowest in over a decade, & also said he was willing to speak with US officials. He did not say what action, if any, he expected from US producers.
The talk about limiting oil production remains only talk & that is cheap. The suppliers have different ideas about how to deal with the bear market in oil & they have not been known for cooperation. More importantly, the HUGE inventory will take some time to sell, no matter what is decided about production. Also, limiting production at record levels will not do much to raise oil prices after today's excitement fades. These are unusually volatile times for oil prices & more large swings lie ahead. Meanwhile, Dow is still down YTD.
Dow Jones Industrials