Dow tumbled 334 (at session lows), decliners over advancers a huge 8-1 & NAZ lost 108. The MLP index plunged 21 to the 218s (near lows for the last decade) & the REIT index dropped 7+ to the 297s. Junk bond funds were weak, dropping more than 1%, & Treasuries rallied higher taking the yield on the 10 year Treasury down to 1.77%. Oil slumped (close to 30) & gold was strong (more on both below).
AMJ (Alerian MLP Index tracking fund)
| | | | | | |
| --- | --- | --- | --- | --- | --- |
| CLH16.NYM | ...Crude Oil Mar 16 | ...30.28 | ...0.61 | (2.0%) | |
| | | | | | | |
| --- | --- | --- | --- | --- | --- | --- |
| GCG16.CMX | ...Gold Feb 16 | ...1,188.60 | ...30.80 | | (2.7%) | |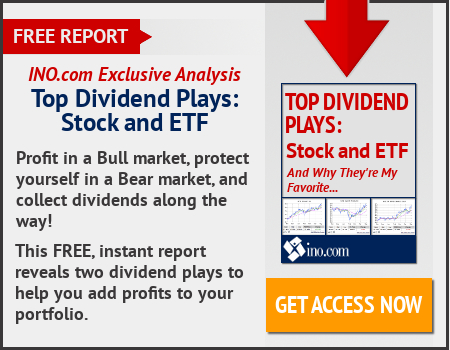 China's foreign-exchange reserves shrank to the smallest since 2012, indicating that the central bank sold $s as the yuan retreated to a 5-year low exacerbated depreciation pressure. Currency reserves decreased $99.5B in Jan to $3.23T, according to the People's Bank of China. The contraction was less than the estimate for a $120B drop. The stockpile slumped by more than ½T $s in 2015, the first-ever annual decline. Policy makers fighting to hold up the weakening yuan amid slower economic growth, plunging stocks & increasing outflows have been burning thru the reserves. The draw-down has continued since the central bank's surprise devaluation of the currency in Aug, when the stockpile tumbled $94B, a monthly record before Dec's unprecedented $108B decline. Capital outflows increased to $158.7B in Dec, the most since Sep & were $1T last year, according to estimates. That's more than 7X the amount of cash that left in 2014. The PBOC has stepped up efforts to stem the exodus, warning speculators that they will be punished. It intervened in the Hong Kong market last month after the yuan's offshore exchange rate sank to a record 2.9% discount to the onshore rate. Apart from selling $s, the monetary authority also gave guidance to some Chinese lenders in the city to suspend yuan lending to curb short selling, a move that contributed to the overnight interbank lending rate surging to an all-time high of 66.8% on Jan 12. China's top economic planner said that the objective for this year is for an expansion in the range of 6.5-7% after the 6.9% growth in 2015 was the slowest in 25 years. Exports probably declined for the 7th straight month in Jan. China increased its gold hoard in Jan, raising its holdings to 57M ounces at it looks to diversify its foreign-exchange stockpile.
China's Foreign-Exchange Reserves Decline to $3.23 Trillion
Gold jumped to the highest level since Oct, as a continued risk-off mood in the financial markets boosted the metal's safe-haven appeal. Gold for Apr delivery rallied $16.40 (1.4%) to $1174.10, setting it on track for the highest settlement since Oct 28. The metal has risen 11% so far in 2016, in a trading environment where stocks & oil have suffered significant losses on the back of global growth concerns & oversupply in the energy market. Gold also benefited from a weaker $, with the ICE Dollar Index off 0.2% at 96.863. A softer greenback makes dollar-denominated commodities such as gold cheaper for foreign buyers.
Crude oil fell because of lingering concerns over a supply overhang & after a Saudi-Venezuela meeting showed few signs that steps would be taken to boost prices. Global benchmark Brent futures were down 43¢ at $33.63 while US crude futures lost 66¢ to $30.23. Both contracts had lost over $1 a barrel earlier during the session. Weekly US crude & gasoline inventories hit record highs, data from the Energy Information Administration (EIA) showed last week. The latest weekly stock data is expected to be released on Wed. Meanwhile safe haven investment Treasuries are having a great year.
Oil prices slide, supply overhang in focus
This is another gloomy day for the stock market, like many others this year. Dow is back below 16K & may have to live under that ceiling for a long time. While the stock market in China is closed this week, it is exerting a heavy influence around the world. Worries abound that its economy will slow further which will bring lower demand for oil, already in trouble because of excess supply. Dow is down 1.5K YTD, a substantial decline & where it was at the end of 2013 on the way up. Meanwhile safe haven investments of Treasuries & gold keep climbing higher.
Dow Jones Industrials