Dow fell 21 (above the lows), advancers barely ahead of decliners & NAZ went up 16. The MLP index dropped 4+ to the 238s & the REIT index added 1+ to the 304s. Junk bond funds were a little higher & Treasuries had modest gains. Oil sold off again (see below), dropping below 30, & gold crawled higher.
AMJ (Alerian MLP Index tracking fund)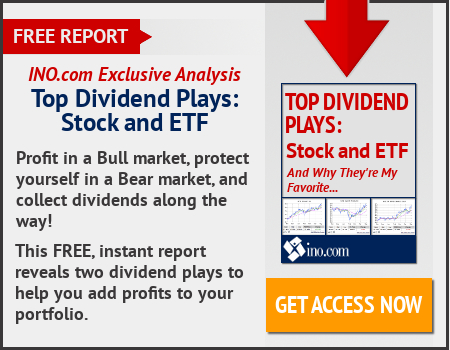 | | | | | | |
| --- | --- | --- | --- | --- | --- |
| CLH16.NYM | ....Crude Oil Mar 16 | ....29.76 | ...1.01 | (3.3%) | |
Oil prices were down 4%, with Brent on its 3rd straight week of losses as record high US crude stockpiles intensified worries that a plan to freeze world output will do little or nothing to reduce massive supplies already in the market. A slide in the US stock market, which has for weeks been trading in tandem with oil, also weighed on crude. Brent finished the week down about 1% while US crude showed a slight gain in what had been a particularly volatile for oil, with prices falling & rising as much as 5% in a day. This week, Saudi Arabia along with Qatar & Venezuela, & non-OPEC member Russia, proposed to freeze output at Jan's highs. Iran, the main stumbling block to any production control due to its zeal to recapture market share lost to sanctions, welcomed the plan without commitment. Iraq was also non-committal. Analysts forecast that US stockpiles will rise amid seasonal spring refinery maintenance works. On the positive side, US shale producers, for the first time in months, were placing new hedges to lock in 2017 prices at around $45 a barrel, promoting price recovery at the back end of the US crude futures curve.
Yahoo's board has formed a committee of independent directors to explore strategic alternatives, alongside its plan to revamp & spin off the internet business. CEO Marissa Mayer is under growing pressure from impatient shareholders to turn the web pioneer's flailing internet business around. The company announced this month it was considering strategic alternatives for its core internet business, saying it would cut about 15% of its workforce. The committee has engaged financial firms to propose strategies & is working on a process for reaching out to engage with potentially interested strategic & financial parties. It will recommend any proposed transaction to the board which it feels is in the "best interests" of YHOO & shareholders. The stock rose 62¢. If you would like to learn more about YHOO, click on this link:
club.ino.com/trend/analysis/stock/YHOO?a_aid=CD3289&a_bid=6ae5b6f7
Yahoo! (YHOO)
The Justice Dept filed a motion seeking to compel Apple, a Dow stock, to comply with a judge's order for the company to unlock the iPhone belonging to one of the San Bernardino shooters, escalating a showdown between the Obama administration & Silicon Valley over security & privacy. The FBI is seeking the tech giant's help to access the shooter's phone, which is encrypted. The company so far has pushed back, & yesterday won 3 extra days to respond. The confrontation has pitted privacy advocates, who do not want to give any ground to gov efforts to undermine encryption, & law enforcement officials who say people's lives may be at stake unless the shooter's iPhone is unlocked. It was not immediately clear whether the new motion was legally necessary. A footnote in the filing acknowledged a separate compel order "is not legally necessary." A federal court hearing has been scheduled for Mar 22. The stock lost 22¢. If you would like to learn more about AAPL, click on this link:
club.ino.com/trend/analysis/stock/AAPL?a_aid=CD3289&a_bid=6ae5b6f7
Apple (AAPL)
This has been a volatile week for stocks, but they finished with a solid weekly gain. Even though Dow gained 400, it is still down 1K YTD. Oil is driving the market & the outlook remains bleak besides talk about production limits. Talk is cheap & OPEC is disorganized with different opinions from each member. The high yield sector found buyers & even junk bonds, which have suffered suffered badly, finally found buyers. Next week will be the test to see if the stock market rally has legs. For the moment, it is still on defense.
Dow Jones Industrials