Dow advanced 313 (closing at the highs & just under 16K), advancers over decliners almost 4-1 & NAZ shot up 70. The MLP index recovered 11+ to the 215s & the REIT index added 3+ to the 292s, Junk bond funds also bounced back & Treasuries were sold. Oil jumped up to the 29s & gold had profit taking (still near 1 year highs).
AMJ (Alerian MLP Index tracking fund)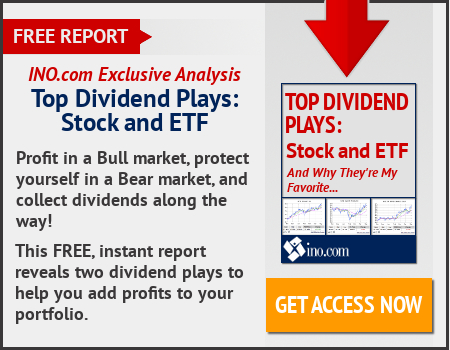 | | | | | | | |
| --- | --- | --- | --- | --- | --- | --- |
| CLH16.NYM | ....Crude Oil Mar 16 | ....29.14 | ...2.93 | | (11.2%) | |
Chatter that OPEC is closer to a production cut boosted oil prices, although the likelihood of a deal between the oil cartel & other nations remains uncertain. United Arab Emirates Energy Minister said OPEC members are "ready to cooperate." The comments ignited a rally, as oil raced 10.4% higher to $28.94 a barrel. News of a possible OPEC cut offered a glimmer of hope for investors who are searching for signs that the global oil glut will ease. However, while talk of closing the spigots has heated up recently, the odds of OPEC taking action may be slim. OPEC is unlikely to reduce its oil output unless it coordinates with non-member exporters, mainly Russia. The UAE energy minister said other countries must be involved in a production cut. Last month, Russia's energy minister said the nation would be willing to discuss a 5% cut during talks with OPEC in Feb, but OPEC hasn't announced if it plans to meet with Russian officials. According to the Energy Information Administration, domestic crude inventories "remain near levels not seen for this time of year in at least the last 80 years."
Chatter of OPEC Cut Gives Oil a Boost
Prices for imported goods fell sharply in Jan, the latest sign that a slumping global economy & plunging oil prices are weighing on inflation in the US. Import prices fell 1.1% from Dec, matching the prior month's decline, according to the Labor Dept. Prices have fallen for 7 consecutive months & were down 6.2% in Jan from a year earlier. Economists expected import prices to fall 1.5% from Dec. The index declined largely due to a sharp drop in oil prices, which have suffered under weak demand globally & a buildup in supplies. The price of imported petroleum fell 13.4% from Dec, the biggest drop since Aug, & 35.3% from a year earlier. Outside of petroleum, prices for all other imports fell 0.2% over the month & 3.1% over the year. Prices for imported autos, food & consumer goods all picked up in Jan from Dec, while prices for so-called capital goods such as machinery continued to fall. The index is one of several measures the Federal Reserve is closely watching as it gauges the heath of the economy. Falling price growth typically signals weak demand for products as well as a strong $, a situation that could lead the Fed to hold off on raising rates. The report also showed US exports continue to suffer amid the global economic slowdown. Export prices fell 0.8% in Jan after dropping 1.1% in Dec. They're down 5.7% over the past year.
Visa, a Dow stock, disclosed details of its nearly 5-year-old investment in Square, raising questions about its plans for its stake in the mobile-payment startup. Visa would become Square's 2nd-largest holder of Class A stock. SQ went public in Nov at $9 a share (below its expected range). SQ got its start with a small piece of plastic that plugs into smartphones & lets anyone accept payment via credit or debit cards. But its stock has been hurt by a weak market for IPOs & concerns about the sustainability of company growth, on top of global market turmoil. Visa, meanwhile, has focused more on digital efforts lately as consumers increasingly migrate to electronic payments. The company has launched Visa Digital Solutions, an initiative geared toward secure payments using mobile devices. It also has supported Apple's Apple Pay service (AAPL). Visa stock rose 1.95 & SQ jumped up 68¢ (3% above the IPO price). If you would like to learn more about Visa, click on this link:
club.ino.com/trend/analysis/stock/V?a_aid=CD3289&a_bid=6ae5b6f7
If you would like to learn more about SQ, click on this link:
club.ino.com/trend/analysis/stock/SQ?a_aid=CD3289&a_bid=6ae5b6f7
Visa (V)
Square (SQ)
Going into a long weekend, it's always tough to make sense out of price swings. Traders who were short had an excellent week & may have decided to buy back to avoid risks of the unknown during the next 3 days. Much of the enthusiasm today was based on a production cut for oil. Russia, the largest producer, may be ready, although turning off wells in cold Siberia is difficult. Then comes Saudi Arabia which has shown no sign of interest in a production cut. On the practical side, with lower oil prices a production cut could reduce gov income from oil. More importantly, any production will not solve macro problems of economies around the globe (including the US) which are under-performing.
Dow Jones Industials