Dow jumped up 213, advancers over decliners 8-1 & NAZ rebounded 62. The MLP index rose 7+ to the 245s & the REIT index added 4+ to the 308s. Junk bond funds went up & Treasuries retreated. Oil shot up to the 31s on a report that US shale oil production will fall (see below) & gold tumbled, heading back to 1200.
AMJ (Alreian MLP Index tracking fund)
| | | | | | | |
| --- | --- | --- | --- | --- | --- | --- |
| CLH16.NYM | ...Crude Oil Mar 16 | ...31.54 | ......1.90 | | (6.4%) | |
| | | | | | |
| --- | --- | --- | --- | --- | --- |
| GCG16.CMX | ...Gold Feb 16 | ......1,207.40 | ...23.00 | (1.9%) | |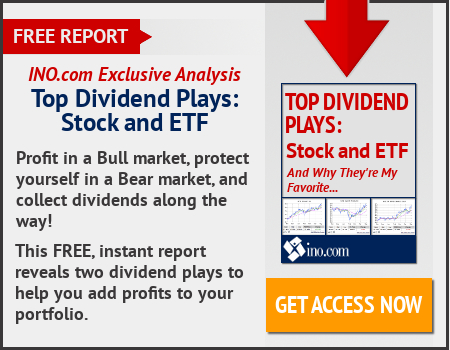 The euro area is showing signs of strain from the global slowdown. Weaker growth & deeper price cuts by companies, as captured in a monthly report by Markit Economics, will raise concerns about the health of the economy. They may also increase pressure on ECB policy makers to add to stimulus at their next meeting in Mar. Markit said that its composite Purchasing Managers Index for the euro zone fell to 52.7, the lowest in more than a year, from 53.6. In Germany, manufacturing took a hit from falling overseas demand, while the composite gauge for France signaled "sluggish" economic growth. "Not only did the survey indicate the weakest pace of economic growth for just over a year, but deflationary forces intensified," said Markit. The data "greatly increase the odds of more aggressive stimulus from the ECB." The Organization for Economic Cooperation & Development cut its forecasts for the euro region last week & the ECB is reviewing whether the current stimulus program is enough to counter global pressure. It has expressed concern that a renewed slump in oil prices is adding to risks that low inflation becomes entrenched. Markit said euro-region economic growth in Q1 may fall short of the 0.3% seen at the end of 2015.
Crude prices will probably stay low for longer than expected, IMF Managing Director Christine Lagarde said, urging Gulf Arab oil-producing countries to cut spending & boost revenue through new taxes. A value-added tax that's the same across the 6-nation Gulf Cooperation Council should be adopted, Lagarde said. The measure along with corp income & property taxes would help raise gov income. "Not only have oil prices fallen by around two-thirds from their most recent peak, but supply- and demand-side factors suggest that they are likely to stay low for an extended period," Lagarde added. That makes it necessary for oil producers to lower reliance on crude for government income. Global oil prices have dropped 44% in the past year, forcing Saudi Arabia to cut spending on energy subsidies & consider selling sovereign bonds.
Oil rose after the world's oil consumer body said it expected US shale production to fall this year & next, potentially easing a glut that has driven prices to their lowest in more than a decade. A bounce in global stock markets & the after-effect of a fall in the US oil rig count last week also supported prices. The International Energy Agency (IEA) said in its medium-term outlook that US shale oil production was expected to fall by 600K barrels per day (bpd) this year & another 200K bpd in 2017. This fed into data released late last week that showed US drilling rig numbers had fallen to the lowest level since Dec 2009. However, analysts said market conditions remained weak, especially as demand is slowing. The IEA also said in its report the global oil market would begin rebalancing in 2017. "Today's oil market conditions do not suggest that prices can recover sharply in the immediate future," the agency said. Record crude stocks of 504M barrels in the US were also weighing on markets, countering a proposed production freeze at Jan levels by Russia & OPEC. Russia & OPEC both pumped oil at near-record volumes last month, with Russia reaching another post-Soviet high of 10.88M bpd.
Oil Rises on IEA's U.S. Shale Outlook and Rig Data
Stocks began the week with buyers in command. Lower shale production in the US will help with the imbalance in the oil market, but will do little to solve oversupply in the market. Russia & Saudi Arabia are still pumping record amounts of oil. A rising stock market in China is helpful, although it still has a host of problems as it tries to reinvigorate its economy. Dow remains down 800+ YTD.
Dow Jones Industrials