Dow dropped 149, decliners over advancers 5-2 & NAZ retreated 81. The MLP index slid back 3+ to the 241s & the REIT index was fractionally lower to the 309s. Junk bond funds were mixed to lower & Treasuries were bid up, taking the yield on the 10 year Treasury down to just over 1.8%. Oil was fractionally higher & gold rose.
AMJ (Alerian MLP Index tracking fund)
| | | | | | | |
| --- | --- | --- | --- | --- | --- | --- |
| CLH16.NYM | ...Crude Oil Mar 16 | ...30.79 | ....0.91 | | (3.2%) | |
| | | | | |
| --- | --- | --- | --- | --- |
| GCG16.CMX | ...Gold Feb 16 | ......1,130.00 | ...2.70 (0.2%) | |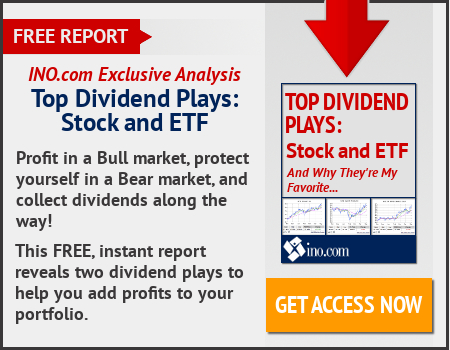 Service industries expanded in Jan at the slowest pace in nearly 2 years, raising the risk that persistent weakness in manufacturing is starting to spread to the rest of the US economy. The Institute for Supply Management non-manufacturing index fell last month to 53.5, the lowest since Feb 2014, from 55.8. Readings above 50 signal expansion. The result was less than the forecast. The industries that account for about 90% of the economy may be adjusting expectations after consumers tempered spending & businesses cut back on investment in Q4. While service providers can be more insulated than their factory counterparts from sluggishness overseas & a stronger dollar, the Jan retreat reflected a sudden shift lower in sentiment about business activity. The factory survey released on Mon showed manufacturing shrank for a 4th straight month. The 48.2 reading for the index in Jan was little changed from 48 a month earlier, which was the weakest since Jun 2009. Details of the services survey showed the business activity index dropped to 53.9 from 59.5 in the prior month, marking the biggest decrease since Nov 2008. The measure parallels the ISM factory production gauge. The services employment index fell to 52.1, matching the lowest since Apr 2014, from 56.3 the prior month. The new orders measure decreased to 56.5 from 58.9, while a measure of supplier deliveries climbed to 51.5 from 48.5. The index of prices paid dropped to 46.4, the first contraction in 3 months, from 51.
China set a range for its economic growth target for the first time in 2 decades, saying the economy would expand 6.5-7% this year, slower than last year's goal of about 7%. While downward pressure on the economy is "relatively big" in Q1, China can meet the goal, the National Development & Reform Commission said. The country also plans to take steps to curb excess industrial capacity & deal with unprofitable "zombie companies." The announcement marked the first time top leaders said they would aim for a growth range instead of a specific target since the the 8th 5-Year Plan, which ended in 1995. In that plan, China targeted 8-9% expansion. The central bank also is planning loosen limits on foreign fund outflows. The new goal comes at a precarious time as policy makers battle the slowest growth in 25 years, the yuan dropping to a 5-year low & the 2nd bear market in stocks in less than a year. China's capital outflows jumped to $1T last year while central bank data show foreign reserves shrank $513B for the first annual drop since 1992. Growth last year slowed to 6.9%, the lowest rate in a qtr century, & will ease to 6.5% this year, according to estimates. Pres Xi Jinping has said GDP gains in the next 5 years should average at least 6.5% annually to realize the goal of doubling the 2010 GDP level by 2020.
Companies hired 205K workers in Jan as the labor market continued to power past a growth slowdown & financial-market volatility. The increase in private employment last month followed a revised 267K gain in Dec (more than previously reported), according to the ADP Research Institute. The forecast called for an advance of 195K. Sustained hiring is a sign companies are optimistic that demand will improve after a Q4 growth slowdown. Further gains in employment would provide a stronger base for a pickup in wage gains, which remain a much-awaited component of the labor market recovery. "Job growth remains strong despite the turmoil in the global economy and financial markets," Moody's Analytics said. "Manufacturers and energy companies are reducing payrolls, but job gains across all other industries remain robust." Goods-producing industries, which include manufacturers & builders, increased headcounts by 13K. Hiring at factories was unchanged, while construction companies added 21K jobs. Payrolls at service providers climbed by 192K last month, led by a 44K increase at professional & business services. Companies employing 500 or more workers added 44K jobs. Medium-sized businesses, those with 50-499 workers, boosted headcount by 82K & small companies took on 79K workers
There was little encouraging data today. Economic weakness in in Q4 continues in the new year. China is a major factor in global business & that continues to struggle. Oil is doing better today, but at these levels it remains in one of its worst bear markets in history & there is no sign of relief. Dow is down almost 500 in Feb & sinking fast as I write this column.
Dow Jones Industrials