Dow climbed 53 after buying in the PM, advancers over decliners better than 3-2 & NAZ added 39. The MLP index reversed course & went up 5+ to the 246s & the REIT index was pennies in the 306s. Junk bond funds crawled higher & Treasuries managed a small gain. Oil shot up to the 32s & gold was also higher (although off the highs).
AMJ (Alerian MLP Index tracking fund)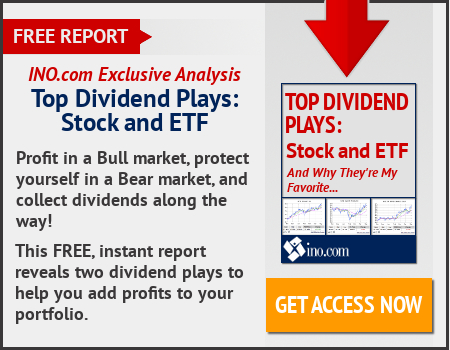 | | | | | | | |
| --- | --- | --- | --- | --- | --- | --- |
| CLJ16.NYM | ....Crude Oil Apr 16 | ....32.07 | ...0.20 | | (0.6%) | |
Oil prices erased losses to trade higher after US inventory data showed that crude-oil stockpiles rose to another record high last week but supplies of refined products such as gasoline fell. Record-high inventories of crude oil & refined products around the world have weighed on the oil market in recent months & helped send prices to 13-year lows earlier this month. US crude inventories rose by 3.5M barrels in the week ended Feb 19 to 507M barrels, a weekly record high, according to the Energy Information Administration. In monthly data, which don't line up exactly with weekly data, inventories last exceeded 500M barrels in 1930. Prices might have risen after the report came out because a stockpile increase was expected. Crude stockpiles typically rise in late Feb & early Mar as refiners process less crude into gasoline & other fuels while performing seasonal maintenance. Refineries ran at 87.3% of capacity last week, down from 88.3% the prior week. Demand for gasoline & other refined products rose in the week, the EIA said. Prices fell yesterday after Saudi Arabia's influential oil minister, Ali al-Naimi, said that "there is no sense in wasting our time seeking production cuts." Last week, oil prices rallied after Saudi Arabia, & other major oil producers such as Russia, Qatar & Venezuela, agreed to cap their future productions at the Jan levels in a bid to support prices. However, hopes that the global glut would ebb quickly dimmed & prices weakened after Iran rebuffed the pact. Tehran has repeatedly said it wouldn't consider a supply reduction until its production has climbed back to its pre-sanction level, which was around 4M barrels a day. Iran is currently producing just under 3M barrels a day. Yesterday, Iran's oil minister called the plan to freeze output "a joke."
Lowe's reported a better-than-expected rise in quarterly sales & forecast 2016 sales above estimates as the steady improvement in the US housing market boosts demand. The company is benefiting from a pent-up demand for houses after the 2008 crisis, while low interest rates & growth in jobs, wages & credit have spurred spending on renovations. Besides the housing market improvement, unseasonably warm weather in the holiday qtr encouraged customers to continue outdoor activities & home renovations, which led to an increase in sales. Sales at established stores in the US rose 5.5% in Q4, but that disappointed investors. The company expects sales for the current fiscal year, which will include an extra week, to rise 6%. That beat expectations for a 4.8% increase. Overall, same-store sales rose 5.2% & analysts had expected an increase of 3.6%. "We capitalized on increased demand for exterior products as a result of warmer weather, while at the same time helped customers tackle interior projects, allowing us to deliver positive comps in all product categories," CEO Robert Niblock said. Net sales rose 5.6% to $13.24B & the forecast was for revenue of $13.07B. EPS fell to 1¢ from 46¢, hurt by a $530M impairment charge as it exited a joint venture in Australia. Excluding items, EPS was 59¢, win line with estimates. The stock went up 72¢. If you would like to learn more about LOW, click on this link:
club.ino.com/trend/analysis/stock/LOW?a_aid=CD3289&a_bid=6ae5b6f7
Lowe's Q4 sales, full-year sales forecast tops estimates
Reuters
Lowe's (LOW)
Microsoft Corp, a Dow stock, agreed to buy startup Xamarin in the its latest move to attract more software engineers to write programs using its cloud services. Integrating Xamarin into Microsoft's Visual Studio will improve developers' ability to build mobile applications by making it easier to share code among the different operating systems, Scott Guthrie, exec VP of cloud & enterprise, wrote. The terms of the deal weren't disclosed. CEO Satya Nadella has been working to bolster the company's mobile capabilities as part of a broader push to sell more cloud services to reinvigorate growth. He has been focused on adding tools that would allow developers to build apps for multiple platforms. That way, MSFT can sell its cloud services to programmers who aren't just building for its Windows operating system & better compete in the market. "The combination of Xamarin, Visual Studio, Visual Studio Team Services, and Azure provides a complete mobile app dev solution that provides everything you need to develop, test, deliver and instrument mobile apps for every device," Guthrie said. The partnership between Xamarin, founded in 2011, & MSFT goes back several years: some of Xamarin's technology has already been integrated into many of MSFT, Guthrie said. The stock rose 18¢. If you would like to learn more about MSFT, click on this link:
club.ino.com/trend/analysis/stock/MSFT?a_aid=CD3289&a_bid=6ae5b6f7
Microsoft (MSFT)
Oil bulls made the inventory numbers sound good & oil prices shot up. However fundamental problems remain in the market. There is far too much oil sitting in tanks (& ships) which has to be sold & oil producing countries are far from agreement on how to deal with this mess. Additionally, low prices will cause pain for energy companies. While Dow is higher this month, it remains down about 1K YTD. So far, this has not been a good year for the stock market.
Dow Jones Industrials