Dow rose 257, advancers over decliners 5-1 & NAZ gained a very big 98. The MLP index surged 12+ to the 241s as the price of oil had another major advance & the REIT index added 2+ to 300. Junk bond funds rebounded after being pummeled lately & Treasuries were sold to buy stocks. Oil jumped up to more than 30 & & gold edged higher (negative bets on the stock market rise).
AMJ (Alerian MLP Index tracking fund)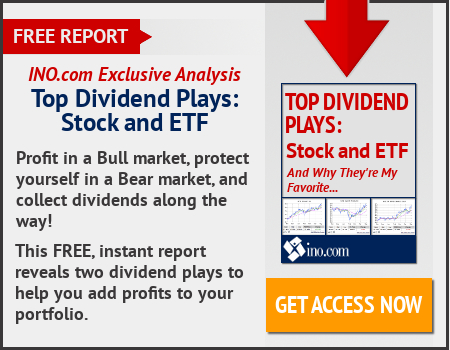 | | | | | | | |
| --- | --- | --- | --- | --- | --- | --- |
| CLH16.NYM | ....Crude Oil Mar 16 | ....30.83 | ...1.79 | | (6.2%) | |
Federal Reserve policy makers debating their outlook for interest rates last month expressed concern that the fall in commodity prices & the rout in financial markets increasingly posed risks to the US economy. "Participants judged that the overall implications of these developments for the outlook for domestic economic activity was unclear but they agreed that uncertainty had increased," the minutes reported. "Many saw these developments as increasing the downside risks to the outlook." Policy makers, who projected in Dec that they'd raise interest rates 4 times this year, are grappling with the fallout of market turbulence that has cast doubt over the economic outlook globally. Janet Yellen suggested in congressional testimony last week that the central bank could delay its plans for tighter policy to assess how the economy reacts to current headwinds. The minutes go into more detail than the FOMC's statement on policy makers' concerns about the risks to the US economy. While voting members "generally agreed" they couldn't assess the balance of risks to the outlook in the statement, officials "observed that if the recent tightening of global financial conditions was sustained, it could be a factor amplifying downside risks." Another part of the minutes indicated that a minority of policy makers judged that recent developments had "increased the level of downside risks or that the risks were no longer balanced." "While participants continued to expect that gradual adjustments in the stance of monetary policy would be appropriate, they emphasized that the timing and pace of adjustments will depend on future economic and financial-market developments and their implications for the medium-term economic outlook," the minutes said. Officials agreed that incoming labor-market indicators had been "encouraging," while data on spending & production were "disappointing."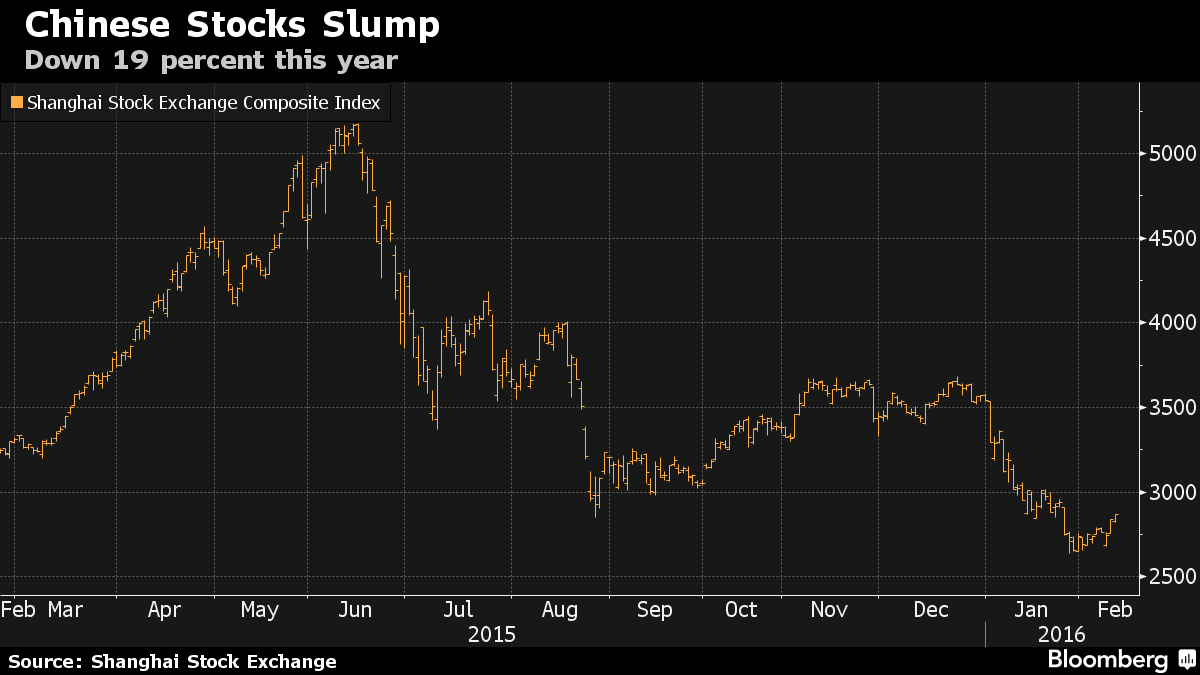 Policy makers noted that the further decline in energy prices & an additional appreciation of the $ "likely implied that inflation would take somewhat longer than previously anticipated to rise" to 2%.
Fed Minutes Show Concern About Global Market Turmoil
Oil prices surged after Iran's oil minister called the pact struck among Saudi Arabia, Qatar, Venezuela & Russia to limit oil production a "first step" toward stabilizing the market. The minister, Bijan Zanganeh, said Iran would support any action to help oil prices recover. But Iran didn't commit to requests from fellow OPEC members to limit its production to help raise crude prices, dealing a blow to hopes of coordinated action among the world's big petroleum producers. "This is a first step and more steps must follow," he said. "But this beginning of cooperation between OPEC and non-OPEC member states for the recovery of market is a cause of happiness and we also support any action for the stability of market and recovery of prices." Zanganeh also said other producers understand Iran's special circumstances. The country is trying to rapidly increase production now that economic sanctions are no longer blocking its exports. "We discussed with the oil and energy ministers of Iraq, Qatar & Venezuela (about Iran's return to the market in post-sanctions era) & they looked at this reality logically & I hope that with the efforts that have begun we will witness the recovery of the market in the future, " he said. Several OPEC members, headlined by Saudi Arabia, yesterday announced a preliminary deal with Russia to freeze production. But many analysts have said the deal may not happen because Iran & Iraq are unlikely to take part.
Oil Prices Buoyed by Iran Meeting
The CEO of Boeing, a Dow stock, reaffirmed the company's outlook for strong growth & cash flow over the next 5 years, dismissing concerns that the aviation business cycle is on the cusp of a downturn & predicting profitability will rise. Dennis Muilenburg also said the company is "very confident" in its accounting for 787 costs, the first public remarks after it was reported that the SEC was looking into the company's use of the program accounting method with the flagship 787 program, which has run up about $30B in deferred costs. The stock has fallen 22% this year amid concerns the commercial aviation cycle is heading into a downturn & questions about company strategy for its defense business, where sales are flagging. Muilenburg acknowledged some customers in Russia & Brazil had canceled or deferred jetliner orders, without giving details. But he added passenger traffic will continue to rise faster than economic growth in China & other developing markets because those countries have too few aircraft, & incomes are rising. The book of jetliner orders now amounts to 7 years of production, & that unprecedented backlog gives the company confidence the commercial aviation cycle is different from those in the past, Muilenburg said. The backlog is "fundamentally different than anything you have seen in history," he added. The stock shot up 3.74. If you would like to learn more about BA, click on this link:
club.ino.com/trend/analysis/stock/BA?a_aid=CD3289&a_bid=6ae5b6f7
Boeing (BA)
Dow is up an astounding 800 in the last 3 days, one of its best advance in history. Additionally, the beaten up tech sector is doing well with NAZ up an amazing 270. This 3 day bull market has put Dow almost in the black for the month, although still down nearly 1K YTD. Much of these enormous swings have do to similar movements in the price of oil. Currently, Dow is overbought short-term & a major sell-off is possible when participants realize words are just words. Oil's troubles are far from over whatever results come from production limit talks. The bulls will quickly bring up the breath of fresh air, maybe the Fed will delay future rate hikes. Maybe not after the recent run by stocks. These are volatile times, not good for building a base on which to rally.
Dow Jones Industrials