Dow rose 29, advancers over decliners 3-2 & NAZ gained 10. The MLP index bounced back 2+ to the 259s & the REIT index went up 1+ to the 321s. Junk bond funds did little & Treasuries were sold. Oil rose to the 37s (see below) & gold fell back.
AMJ Alerain MLP Index tracking fund)
| | | | | | | | |
| --- | --- | --- | --- | --- | --- | --- | --- |
| CLJ16.NYM | ..... | Crude Oil Apr 16 | ...37.21 | ......0.71 | | (2.0%) | |
| | | | | | |
| --- | --- | --- | --- | --- | --- |
| GCH16.CMX | ...Gold Mar 16 | .....1,244.80 | ...17.30 | (1.4%) | |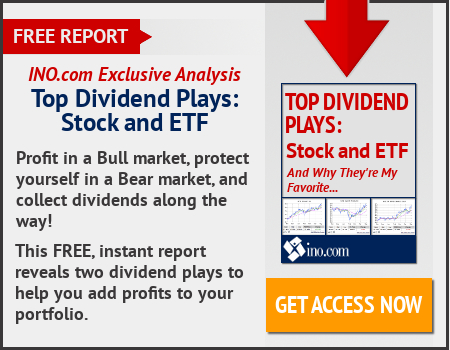 Oil prices broke above $40 a barrel, driven by anticipation that the largest exporters may agree as soon as this month to freeze output, which could accelerate a decline in the largest global build in unwanted crude in years. Producers in & outside OPEC plan to meet in Moscow on Mar 20 to discuss an output freeze, an Iraqi oil official said. Russia's energy ministry said no date or place had been set for a possible meeting, but this had little impact on the oil market. Oil prices have risen by around 25% since Saudi Arabia, Qatar, Venezuela & non-OPEC exporter Russia said in mid-Feb they would leave supply at Jan's levels if there was enough support from other producers. Nervousness is running high in oil-dependent nations whose budgets have been tattered by weak prices which warned the recovery in crude was "very unstable" & could reverse. Moody's warned of the potential for more curtailments to output from defaults arising from the low oil price, which in Jan was at its weakest in nearly 13 years.
U.S. Crude Rises 2% on Output Talk
China stocks dropped more than 1%, snapping a 6-session winning streak, as a tumble in commodity prices hit resource shares & prompted profit-taking amid signs of persistent lethargy in the economy. The blue-chip CSI300 index declined 1.2%, to 3071, while the Shanghai Composite Index shed 1.3%, to 2862, registering their first losses in 7 sessions. All sectors, with the exception of banks, lost ground as China's much worse-than-expected Feb trade data revived concerns about the country's economic health. An index tracking resource businesses tumbled 5.3%, while the energy sector slumped 3.6%.
US wholesale inventories unexpectedly rose in Jan as sales tumbled, suggesting that efforts by businesses to reduce an inventory overhang could persist well into 2016 & restrain economic growth. The Commerce Dept said wholesale inventories increased 0.3% after Dec inventories were revised up to show them unchanged instead of the previously reported 0.1% dip. The forecast called for inventories falling 0.2%. Inventories are a key component of GDP changes. The component of wholesale inventories that goes into the calculation of GDP, wholesale stocks excluding autos, edged up 0.1% in Jan. Gov data last week showed businesses had made less progress than initially thought reducing the inventory bloat in Q4. Inventories subtracted just over one-tenth of a percentage point from Q4 GDP growth. Businesses accumulated record inventory in H1-2015, which outpaced demand. Though the pace of accumulation slowed, inventories remained high in H2-2015, posing a downside risk to 2016 GDP growth.
Dow went up & is currently hover at 17K, a key level to break thru if it wants to go higher. Oil was bid higher on hopes that meetings for a bunch of countries that can not agree on much will come together & set production limits. As pointed out before, they are not addressing the huge glut of oil waiting to be purchased. There are plenty of unknowns out there & the stock market assumes everything will work out for the best. This also happens to be the 7th anniversary of Dow reaching its low in 2009, for whatever that's worth.
Dow Jones Industrials