Dow soared 348 closing at the highs, advancers over decliners more than 4-1 & NAZ gained a solid 131. The MLP index was off a fraction to the 249s & the REIT index shot up 8+ to the 318s (a huge gain for REITs). Junk bond funds were higher & Treasuries retreated. Oil jumped up, aiming for 35 (see below), & gold inched higher due to buying at the close (see below).
AMJ (Alerian MLP Index tracking fund)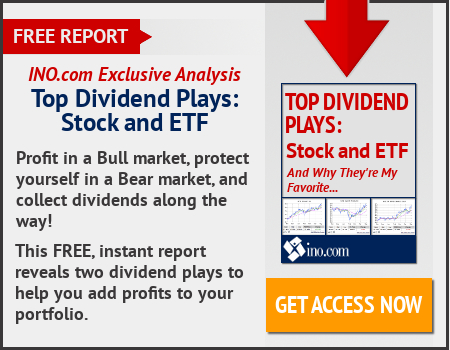 | | | | | | | |
| --- | --- | --- | --- | --- | --- | --- |
| CLJ16.NYM | ....Crude Oil Apr 16 | ....34.40 | ...0.65 | | (1.9%) | |
Oil markets rose as much 2% after a stock market rally helped turn around crude prices depressed initially by expectations that US inventories had hit another record high. Russian Energy Minister Alexander Novak's remarks that oil firms in the country support a proposal to maintain average production at Jan's levels also supported crude prices. Russian pres Putin spoke of "more radical" measures to balance the global oil market, on top of a production freeze plan jointly pursued by Moscow with Saudi Arabia, Qatar & Venezuela. Crude prices have risen in 7 of the past 12 sessions, rebounding from 12-year lows hit below $30 a barrel between late Jan & mid-Feb. The market is still down about 2/3 from highs above $100 in mid-2014. Some analysts were doubtful though that crude prices could continue pushing higher without a significant drop in global output. Some players who had been long oil had possibly booked profit earlier in the session on forecasts of US crude inventories rising 3.6M barrels last week to reach record highs of around 510M barrels.
Gold finished lower, as a rally in the stock market dulled the precious metal's investment appeal. Apr gold fell $3.60 (0.3%) to settle at $1231 an ounce.
Industrial conglomerate Honeywell is scrapping its $90B offer to buy rival United Tech (UTX & a Dow stock), citing the company's unwillingness to engage in negotiations. UTX last week rejected the HON offer, saying a merger would either be blocked outright, or any synergies would be far outweighed by regulatory delays, required divestitures & customer concerns. HON said it strongly disagreed with the characterization of the regulatory & customer risks associated with a deal. "We remain confident that the regulatory process would not have presented a material obstacle to a transaction," HON said. The 2 companies have sparred publicly about the deal that, if realized, would create one of the largest US companies with almost $100B in annual sales. Major customers have also weighed in on the impact of a deal on the sector's supply chain. HON stock rose 4.52 in a very strong market. If you would like to learn more bout HON, click on this link:
club.ino.com/trend/analysis/stock/AAPL?a_aid=CD3289&a_bid=6ae5b6f7
Honeywell (HON)
The stock market had one spectacular day on news that did not fully support this rise. Yes it was good, but not good enough to support this kind of move. Most of the attention by the press today is on the elections. Stock market hopes are that this supports a stronger economic recovery than had been forecast. Dow is up 900 since the low in Feb 10, aided by a recovery in oil. A rebound in oil prices helped bring out stock buyers, but all is not well. Oil producing countries have no agreement yet, & they are only trying for production limits at record levels. Production cuts are not being discussed. The US economy is giving mixed to slightly positive signals. Just this AM, a Fed official said he is looking for 2% GDP growth this year. Dow is up 950 from the Feb low & is strongly overbought, indicating a sell-off can be in the winds.
Dow Jones Industrials