Dow slid back 4, decliners just ahead of advancers & NAZ inched up a fraction. The MLP index lost 1+ to the 257s & the REIT index added 1+ to the 323s. Junk bond funds rose & Treasuries were sold. There was profit taking in oil while gold was bid higher.
AMJ (Alerian MLP Index tracking fund)
| | | | | | | |
| --- | --- | --- | --- | --- | --- | --- |
| CLJ16.NYM | .....Crude Oil Apr 16 | ...37.49 | ...0.80 | | (2.1%) | |
| | | | | | | |
| --- | --- | --- | --- | --- | --- | --- |
| GCH16.CMX | ...Gold Mar 16 | .....1,265.60 | ...9.00 | | (0.7%) | |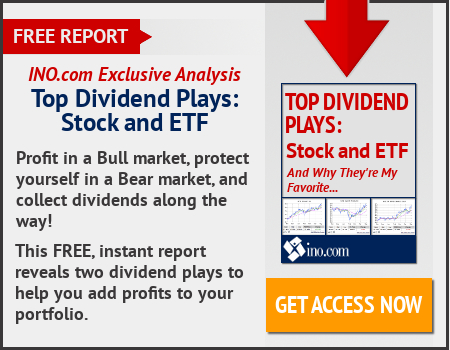 Mario Draghi delivered interest-rate cuts, more bond purchases & a potential subsidy to lenders in a renewed attack against the threat of deflation & said the ECB is done with lowering borrowing costs for now. The ECB reduced the rate on cash parked overnight by banks by 10 basis points to minus 0.4% & lowered its benchmark rate to "0." Bond purchases were increased to €80B ($87B) a month from €60B, & corp bonds will now be eligible. A new series of long-term loans to banks will begin in Jun "The Governing Council expects key interest rates to remain at present or lower levels for long period of time and well past the horizon of our net asset purchases," Draghi said. Based on the current view, "we don't anticipate it will be necessary to reduce rates further." He ECB said that:
Interest rates will remain at present or lower levels for an extended period of time
The outlook for growth has been revised down, reflecting weakening global prospects
2016 GDP revised down to 1.4% from 1.7%
2017 GDP revised down to 1.7% from 1.9%, GDP to be 1.8% in 2018
Inflation forecast for 2016 slashed to 0.1% from 1%
Inflation to be 1.3% in 2017, will average 1.6% in 2018
The new round of targeted refinancing operations will start in Jun. The central bank said the interest rate "can be as low as the interest rate on the deposit facility," indicating that it may pay lenders to borrow from it.
Filings for US unemployment benefits fell last week to the lowest level in 5 months as the number of dismisals remained consistent with a solid labor market. Jobless claims dropped 18K to 259K, the fewest since mid-Oct, from a revised 277K in the prior week, the Labor Dept said. The forecast called for 275K. Employers are demonstrating an appetite to add to staff & hold off on layoffs based on a brighter US outlook, even as overseas growth sputters & financial markets remain volatile. A tighter job market is slated to slow the pace of hiring this year as workers await a bigger pickup in wages. Last week's reading approached the 4-decade low of 255K reached in mid-Jul, marking a full year of weekly filings lower than the 300K level that economists say is consistent with strength in the labor market. The 4-week average of claims declined to 267K from 270K in the prior week. The number continuing to receive jobless benefits dropped 32K to 2.23M & the unemployment rate among people eligible for benefits fell to 1.6% from 1.7%.
China's consumer price rose the most since mid-2014 in Feb as food costs jumped amid the week-long Lunar New Year holidays, where millions consume on roast pork, duck, seafood & vegetables. The consumer-price index rose 2.3% from a year earlier, up from 1.8% in Jan, as food prices surged 7.3%. Raising question marks over the durability of that pickup, non-food prices moderated from a month earlier to a 1% increase & services inflation slowed.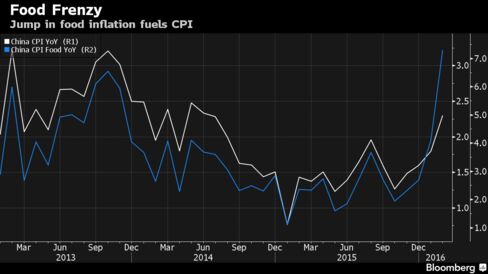 The producer-price index fell 4.9%, narrowing from a 5.3% decrease in Jan, extending declines to a record 48 months. Stabilization in prices, if sustained in coming months, will ease concerns over deflation, which discourages new investment & erodes profit margins. Still, CPI remains well below the gov target for 3% this year, meaning there's no constraint yet for easier monetary settings.
More money has done much for the Euro economy, so the solution from the ECB is to throw even more money out there. Markets drifted lower. Maybe they're tired of the same old gimmicks that don't get results. Dow is flirting with 17K, can't make up its mind whether to go above or below. Following a stellar rise in the prior month, it has been trading sideways for a week.
Dow Jones Industrials