Dow rose 36, advancers over decliners better than 2-1 & NAZ advanced 25. The MLP index gained 2+ to the 258s & the REIT index added 1+ to the 321s. Junk bond funds were mixed & Treasuries retreated. Oil shot up to the 38s & gold gave up some of its recent gains.
AMJ (Alerian MLP Index tracking fund)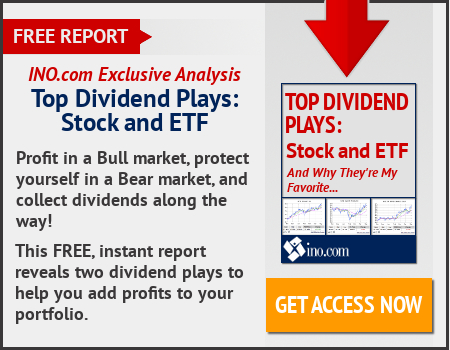 | | | | | | | |
| --- | --- | --- | --- | --- | --- | --- |
| CLJ16.NYM | ....Crude Oil Apr 16 | ....37.95 | ...1.45 | | (4.0%) | |
Oil prices were rose with help from declining product stockpiles & signs rampant supply around the world could be slowing down. The American Petroleum Institute (API) said US crude stocks grew 4.4M barrels last week. The Energy Information Administration will publish its official data later today & that is expected to show crude supplies to have risen 3.1M barrels. API also reported a 2.1M-barrel decrease in gasoline stocks & a 128K-barrel decline in distillate inventories. Those falling product stockpiles come at a time when crude output is declining from key producers Nigeria & Iraq because of pipeline attacks. Iran is also falling short of putting as much new oil onto the market as some expected. Crude has been rallying steadily for nearly a month in large part from increasing hope that nearly 2 years of crashing prices will finally get producers to pull back. Several US companies have announced big spending cuts. As the prolonged low prices have hit high-cost US shale producers, the downward trend in production is likely to persist because it is getting more unprofitable for these producers to keep pumping. However, with US crude inventories remaining near levels unseen since 1930, the slowing production is still unable to really chip away the global glut. The rally has also been bolstered by hopes for an agreement between major producers to curtail their output.
Oil Prices Rise on Declining Product Stockpiles
AT&T no stranger to online video. The company says about 60% of its network traffic comes from video right now. But right on the heels of its acquisition of DIRECTV, the company is planning an even bigger play in the video space. The wireless & wireline internet provider announced 3 new online video streaming packages that it'll launch through DIRECTV at the end of this year. The packages won't require contracts, won't have set-top box purchases, won't have satellite dishes, & some of them will offer both live TV & premium channels. AT&T hopes it's a nightmare for the cable industry. The stock slid back 14¢. If you would like to learn more about AT&T, click on this link:
club.ino.com/trend/analysis/stock/T?a_aid=CD3289&a_bid=6ae5b6f7
AT&T (T)
The first 2 months of 2016 for auto sales in the Chinese market were a little disappointing for General Motors. Sales during the first 2 months of 2016 didn't move higher despite problems with its major rival Volkswagen. GM & its joint ventures delivered 245K units, a 9.3% year-over-year decline. One major factor behind those lower sales figures was the Chinese New Year, which essentially brings commerce to a halt for a couple of weeks. Another issue came from GM's Chevrolet brand, which posted a sales decline of 48% compared to the prior year. Despite those declines, there were some bright spots in Feb. Buick continues to be a runaway success & the more profitable SUVs were up a staggering 115% last month. GM deliveries YTD are down 3.7% to 666K, still a great figure in terms of total volume, but it's a loss when its competitors are slowly gaining market share. The stock went up 24¢. If you would like to learn more about GM, click on this link:
club.ino.com/trend/analysis/stock/GM?a_aid=CD3289&a_bid=6ae5b6f7
General Motors (GM)
Stocks celebrated the 7th anniversary of the bull market by advancing. However, it was not in a convincing fashion. Dow only managed a modest gain, suggesting there are problems. The rise in oil prices helped bring out stock buyers even though nothing has been decided about limiting oil production while stockpiles keep rising. For the ultra brave investors, buying the energy companies on death's door is a good way to play rising oil prices. These stocks are flying (with volatile daily swings) because their life fortunes are on the line. Meanwhile Dow is only at 17K & in the red YTD.
Dow Jones Industrials