Dow rose 74 (off the highs), advancers over decliners 4-1 & NAZ added 35. The MLP index soared 11+ to 270 & the REIT index gained 3+ to the 331s. Junk bond funds were higher & Treasuries were also bought. Oil had a good advance (see below) & gold jumped after the fed announcement about not raising interest rates.
Dow Jones Industrials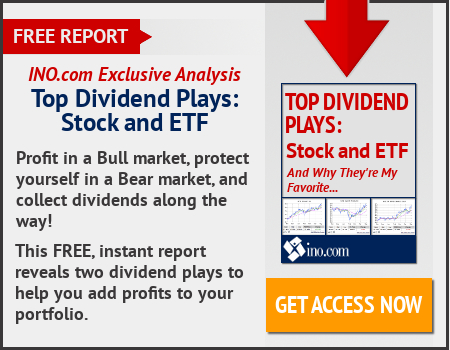 | | | | | | | |
| --- | --- | --- | --- | --- | --- | --- |
| CLJ16.NYM | ....Crude Oil Apr 16 | ....38.05 | ...1.71 | | (4.7%) | |
Federal Reserve officials held off from raising borrowing costs & scaled back forecasts for how high interest rates will rise this year, citing the potential impact from weaker global growth & financial-market turmoil on the US economy. The FOMC kept the target range for the benchmark federal funds rate at 0.25-0.5%. The policy makers' updated quarterly projection rate at 0.875% at the end of 2016, implying 2 qtr-point increases this year, down from 4 forecast in Dec. "The committee currently expects that, with gradual adjustments in the stance of monetary policy, economic activity will expand at a moderate pace and labor market indicators will continue to strengthen," the FOMC said. "However, global economic and financial developments continue to pose risks." Weaker-than-forecast global growth has clouded the US outlook & led investors to expect a slower pace of tightening since the Fed raised rates in Dec. Yellen said in Feb that market turbulence had "significantly" tightened financial conditions by pushing down stock prices, causing the $ to strengthen & boosting some borrowing costs. "Economic activity has been expanding at a moderate pace," with household spending gaining amid "soft" company investment and net exports, the Fed said. While inflation has "picked up in recent months," market-based measures of inflation compensation are still low.
Oil prices rose about 4%, resuming their rally from a 2-day slide, after major oil producers firmed up plans to meet in Qatar to discuss an output freeze & as US crude stockpiles grew less than expected & gasoline demand soared. The market rebounded after Qatari oil minister Mohammed Bin Saleh Al-Sada said producers from within & outside OPEC will meet on Apr 17 to discuss output freeze plans. Around 15 OPEC & non-OPEC producers, accounting for about 73% of global oil output, support the initiative, the minister said. Since the freeze was first proposed last month, prices have recovered about 50% from decade low levels but been volatile without a firm meeting date. Oil prices gained further on data from the Energy Information Administration (EIA) that showed crude inventories in the US rose 1.3M barrels last week to 523M, hitting record highs for a 5th straight week. The build, however, was smaller than the 3.4M-barrel gain forecast & the 1.5M-barrel build reported industry group, the American Petroleum Institute. The EIA also reported that US gasoline demand over the past 4 weeks was up 6.4% from a year ago.

Citigroup is projected to soon begin layoffs of some Wall Street staffers. Cuts are expected to impact fixed income & equities trading positions as well as investment bankers, according to a leaker. Should the bank's quarterly performance to begin 2016 surprise to the upside, overall head count reductions may be less than expected. The moves to trim staff are the latest in a series of cuts, which substantially reduced head count in the wake of the global financial crisis. "We've become a simpler and smaller company," CEO Michael Corbat said recently. "We've made the tough decisions regarding what businesses couldn't generate the returns our shareholders expect and deserve. ... We're going to continue to be mindful and to make sure that we are scaling and sizing our company to what we think the opportunities are." The bank has also cut back on its real estate footprint, Corbat said. In late 2015, reports surfaced saying that Citi would cut up to 2K staffers. The stock lost 36¢. If you would like to learn more about Citi, click on this link:
club.ino.com/trend/analysis/stock/C?a_aid=CD3289&a_bid=6ae5b6f7
Citigroup expected to begin cuts

soon
Citigroup (C)
As has become routine, stocks liked what Janet had to say about leaving low interest rates alone. Yesterday I mentioned that as a likely outcome of today's meeting. There is always an excuse to do nothing with interest rates, especially when so many have become addicted to them. Oil also had a good rise after talk about a meeting next month with the goal of limiting oil production. Talk is just talk & it will be difficult to get this group to agree to anything. In addition, there is a massive amount of oil in tanks which has to be sold. But bulls are in command of stocks once again.
Dow Jones Industrials