Dow added 22, decliners over advancers 5-2 & NAZ dropped 21. The MLP index fell 2+ to the 258s on rumors of potential bankruptcies & the REIT index gained pennies in the 327s. Junk bond funds pulled back after recent gains & Treasuries crawled higher on uncertainty about the FOMC raising interest rates tomorrow. Oil dropped to the 36s & gold also fell back.
AMJ (Alerian MLP Index tracking fund)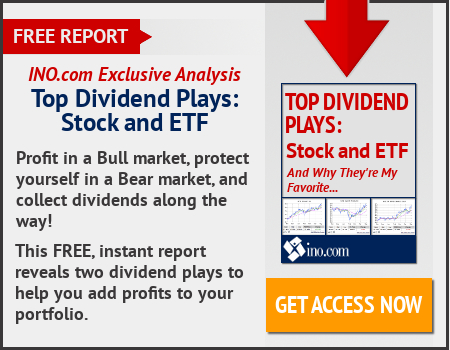 | | | | | | |
| --- | --- | --- | --- | --- | --- |
| CLJ16.NYM | ....Crude Oil Apr 16 | ....36.48 | ...0.70 | (1.9%) | |
The US economy could be doing a lot better if companies were hiring more, according to a group of CEOs who are responsible for a combined $7T in annual revenues. As a result, they say, economic growth this year will remain subpar. GDP growth for 2016 is expected to be 2.2 %, lower than an initial forecast of 2.4%, according to the Business Roundtable Q1-2016 Economic Outlook Survey. During Q4-2015, the economy grew just at a 1% rate. They collectively agree the economy is not living up to its potential, in part due to an arcane tax system. The Business Roundtable has long been an advocate for lowering corp tax rates
,
which stand near 40%, the highest among all the Organization for Economic Co-operation & Development (OECD) countries. While the survey itself, which also measures capital spending and sales, saw a slight rise to a reading of 69.4, it continues to hover at 3-year lows.
Lockheed Martin has "no regrets" about buying Sikorsky for $9B despite a drop in oil prices that has led to a bigger-than-expected decline Sikorsky's commercial helicopter sales, CEO Marillyn Hewson said. Hewson said buying the company was "absolutely a great opportunity" & LMT remained confident about its long-term prospects, despite the oil-related drop in commercial sales because she expected oil prices to recover over the longer term. The stock went up 45¢. If you would like to learn more about LMT click on this link:
club.ino.com/trend/analysis/stock/LMT?a_aid=CD3289&a_bid=6ae5b6f7
Lockheed Martin (LMT)
The US oil & gas industry, once a bright spot for the economy, is employing the fewest workers since before the financial crisis. More than 100K jobs (over 20%) have disappeared in 2 years. Worldwide, there have been more than 265K layoffs since oil prices began tumbling in late 2014, according to Airswift, a workforce solutions provider that helps companies find workers.
U.S. Oil Companies Cut 100,000 Jobs to Survive Slump
Even with a downward bias, little is going on in the stock market. Everybody is waiting for Janet to speak tomorrow. There are numerous bets about she will say, but chances are the retail sales data today will give those guys an excuse not to raise rates. Dow is trading solidly above 17K, for whatever that is worth, while the economy continues to under-perform. .
Dow Jones Industrials