Dow dropped 41, there were a few more decliners than advancers & NAZ went up 12. The MLP index gained 4+ to the 272s & the REIT index was up pennies in the 332s. Junk bond funds were higher & Treasuries retreated. Oil drifted lower & gold had a modest advance.
AMJ (Alerian MLP Index tracking fund)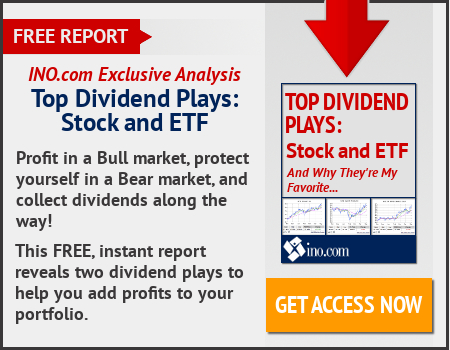 | | | | | | |
| --- | --- | --- | --- | --- | --- |
| CLK16.NYM | ....Crude Oil May 16 | ....41.46 | ...0.06 | (0.1%) | |
Federal Reserve Bank of Chicago pres Charles Evans said policy makers rightly refrained from raising interest rates this month after a rocky start to the year clouded the economic outlook. "The rationale for no rate change in March is that economic and financial risks seem somewhat higher for 2016 than we had hoped back last December when we first began raising rates," Evans said. "Most of the Federal Open Market Committee's cautionary pause in the rate normalization path is about assessing risks and just being careful." Evans, one of the most dovish officials who will vote on policy next year, said those estimates, also referred to as the dot plot, are "really a pretty good setting" for him & "a good reflection of what most people are thinking." 9 policy makers predicted 2 rate hikes in 2016, 7 foresaw 3 or more increases this year, while one projected just one move. The US economy is projected to grow 2-2.5% this year, with fundamentals "really quite good," & unemployment should edge down further to around 4.75%, Evans said. At the same time, policy makers are looking for signs that inflation will rise in a "sustainable" way, he added. "The continuation of a wait-and-see monetary response is appropriate to ensure economic growth continues, labor markets strengthen further, wages begin to increase more, and all of this supports an eventual increase in currently low inflation, right back up to our 2 percent objective."
Chancellor Angela Merkel plans to boost German defense & infrastructure spending in a budget plan that foresees a 2.7% increase in gov outlays next year to address global risks & the refugee crisis that's her biggest domestic challenge. The blueprint says Germany plans to run balanced federal budgets thru 2020 while increasing spending by as much as 4.8% year-on-year during the period, according to a draft. While the Defense Ministry is slated to get 6.8% more funding in 2017 compared with previous plans, the biggest absolute increase is for social-welfare & labor-market programs. That partly reflects spending for some 1M refugees who came to Germany last year. "Besides measures related to the refugee influx, the focus of the additional impulses is on domestic and exterior security," according to the document signed by Finance Minister Wolfgang Schaeuble. The plan, set for approval by Merkel's Cabinet, is the foundation for budget talks in parliament due to run until mid-Jun. With its stepped-up spending for asylum seekers as well as German residents, the 2017 budget priorities underscore a trend of reduced reliance on exports as a contributor to growth. Schaeuble loosened the purse strings to add social spending demanded by the Social Democrats who argue the gov needs to avoid the impression that lower-income native-born Germans are being short-changed. Under the plan, Germany would spend an additional €9.4B on military equipment in 2017-2020. Next year, defense spending would increase to €36.6B, or 11% of planned federal spending of €325.5B. That's part of a €130B 15-year defense spending plan presented by Defense Minister Ursula von der Leyen in Jan, which calls for additional Leopard main battle tanks as well as armored vehicles for Germany's armed forces.
Chevron, a Dow stock & Dividend Aristocrat, is shipping its first liquefied natural gas (LNG) from its new Gorgon project in Australia, which earlier this month began producing liquefied natural gas – gas that's chilled to a liquid state so that it can be transported by ship. The company will deliver its first LNG shipment to
the Chubu
Electric Power in Japan. This businjess in a few years, is expected to become the world's largest exporter of LNG, surpassing Qatar. "Departure of the first cargo from the Gorgon Project is a key milestone in our commitment to be a reliable LNG provider for customers across the Asia-Pacific region," said Mike
Wirth
, Exec VP of Midstream & Development. "This is also important for our investors as we begin to generate revenue from a project we expect will operate for decades to come." Natural gas has become the fastest-growing segment in its energy portfolio, but Gorgon has also been costly. The project has climbed from an estimated $37B in 2009 to current levels of $54B along with repeated unplanned delays. The project is expected to reach full capacity by next year is certain to have a positive impact on free cash flow, which despite declining in Q4, has stabilized, due to slashing capital expenses. The stock fell 85¢. If you would like to learn more about CVX, click on this link:
club.ino.com/trend/analysis/stock/CVX?a_aid=CD3289&a_bid=6ae5b6f
Chevron (CVX)
Stocks did not see significant selling after the news from Brussels. But that is based on a gut reaction. The effects from major news events can take time to be felt. The world is a much more dangerous place & that is not good for stocks. As a reminder, stocks are vastly overbought following 5 weeks of advances.
Dow Jones Industrials