Dow was up 19, advancers over decliners 5-4 & NAZ lost 6. The MLP index fell 2+ to the 259s & the REIT index gained 3+ to the 333s. Junk bond funds were weak & Treasuries advanced. Oil & gold (see below) were each a tad lower.
AMJ (Alerian MLP Index tracking fund)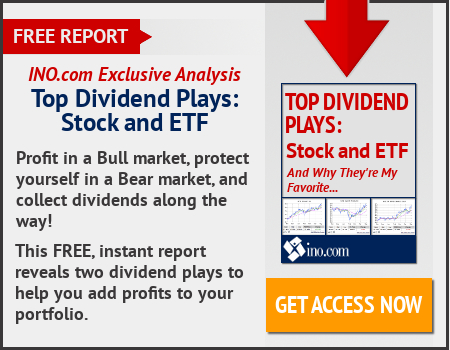 | | | | | | |
| --- | --- | --- | --- | --- | --- |
| CL.NYM | ....Crude Oil May 16 | ....39.26 | ...0.20 | (0.5%) | |
Contracts to purchase previously owned homes rebounded more than forecast in Feb as sales picked up in most of the US, a sign as the spring-selling season approaches. The pending home sales index climbed 3.5%, the biggest gain in a year, after a 3% decrease a month earlier that was larger than initially reported, according to the National Association of Realtors. The projection called for a 1.2% increase. Americans, emboldened by better employment prospects & fewer layoffs, are finding it easier to buy a home, aided further by borrowing costs that remain near historical lows. Improving demand may encourage current owners to put their properties on the market, which would help expand inventories & provide an additional lift to the industry. "The key for sustained momentum and more sales than last spring is a continuous stream of new listings quickly replacing what's being scooped up by a growing pool of buyers," the NAR said. "Without adequate supply, sales will likely plateau." Jan data was revised from an initially reported 2.5% slump. 3 of 4 regions showed an increase in contract signings from a month earlier, led by an 11.4% jump in the Midwest. Purchases rose 5.1% in Feb from the previous year on an unadjusted basis, after a 1.5% decrease in the 12 months that ended in Jan. The pending home sales index was 109.1 on a seasonally-adjusted basis, the strongest since Jul. A reading of 100 corresponds with the average level of contract activity in 2001, or "historically healthy" home-buying traffic.
China's industrial profits returned to growth in the first 2 months of 2016, partly due to a recovery in the property market despite an otherwise struggling economy. Profits earned by industrial firms in Jan & Feb combined rose 4.8% from a year earlier, totalling 780B yuan, according to the National Bureau of Statistics (NBS). That compared with an annual fall of 4.7% in Dec 2015, which was the 7th straight month of decline. China's real estate investment rose 3% in the first 2 months in year-on-year terms, quickening from an increase of 1% in the full year of 2015. The positive trend was also driven by quicker product sales of industrial firms and a slower decline in industrial producer prices, the NBS said. The oil processing, electrical machinery & food sectors contributed significantly to the growth in profits & the sectors benefited from lower oil prices. The NBS combines profits for the first 2 months of each year to smooth out seasonal distortions caused by the Lunar New Year holiday, when most companies are closed for the long celebrations. China's producer prices fell for the 48th month in a row in Feb though their pace of decline eased, highlighting the persistent pressure on manufacturers.
China industrial firms' Jan-Feb profits return to growth
Gold edged up & the finished flattish, as the $ retreated after weaker-than-expected US data, but stayed close to a one-month low as investors focused on speeches by Federal Reserve officials that could give more clues on potential interest rate increases. Weaker US data supports the view the Fed would raise interest rates at a gradual pace, weighing on the $ & in turn helping gold. The metal lost 3% last week, its biggest weekly loss since Nov on speculation that the next US rate increase could come as soon as next month. Eyes will now be on Fed Chair Janet Yellen, who is due to speak tomorrow on the US economy & monetary policy, for any indications on the number & timing of rate hikes this year. Hawkish comments from several Federal Reserve officials last week put investors on guard for the possibility of at least 2 rates increases this year, triggering a widespread correction across commodities & bolstering the $, the currency in which commodities are denominated.
Little was decided today as presidential politics are getting the most attention. But the oomph behind the recent market advance is losing steam as earnings season approaches in just couple of weeks. There is a lot of nervousness about what to expect, not to mention anxiety over the Fed's interest in raising interest rates. The Dow is up about 100 YTD.
Dow Jones Industrials