Dow gained 83 (closing below the highs), advancers over decliners 2-1 & NAZ added 22. The MLP index went up 3+ to the 265s & the REIT index surged 8+ to the 338s. Junk bond funds edged higher & Treasuries traded lower. Oil climbed higher, but AM gains were pared, & gold pulled back.
AMJ (Alerian MLP Index tracking fund)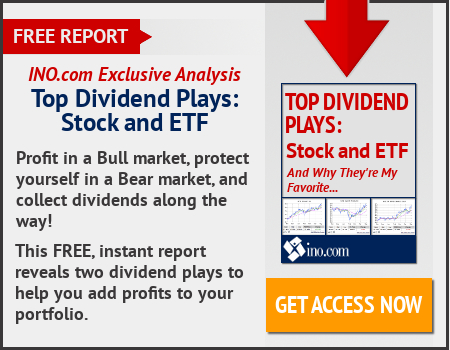 | | | | | | | |
| --- | --- | --- | --- | --- | --- | --- |
| CL.NYM | ....Crude Oil May 16 | ....38.32 | ...0.04 | | (0.1%) | |
Boeing, a Dow stock, will eliminate 4K jobs in its commercial airplanes division by the middle of this year & another roughly 550 jobs in a division that conducts flight & lab tests. The planemaker will reduce 1.6K positions in the commercial airplanes division thru voluntary layoffs, while the rest of the cuts are expected to be completed by leaving open positions unfilled. "While there is no employment reduction target, the more we can control costs as a whole the less impact there will be to employment," a spokesman said. Job cuts, which will include hundreds at executive & managerial positions, will not be done thru involuntary layoffs. The company will also cut about 10% of approximately 5.7K jobs in its test & evaluation division, which conducts flight & lab tests. The stock fell 2.30. If you would like to learn more about BA, click on this link:
club.ino.com/trend/analysis/stock/BA?a_aid=CD3289&a_bid=6ae5b6f7
Boeing (BA)
US cruise operator Carnival reported a better-than-expected quarterly profit, helped by higher prices & lower fuel costs. Revenue rose 3.4% to $3.65B, marginally beating average estimates of $3.63B. CCL also raised the lower end of its full year EPS forecast to $3.20-$3.40 from its previous range of $3.10-$3.40. EPS tripled to 18¢, for its Q1, from 6¢ a year earlier. Excluding items, EPS was 39¢, beating the estimate of 32¢. The stock rose 2.73. If you would like to learn more about CCL, click on this link:
club.ino.com/trend/analysis/stock/CCL?a_aid=CD3289&a_bid=6ae5b6f7
Carnival (CCL)
Microsoft's, a Dow stock, latest version of Windows operating system has 270M active users 8 months after launch. The number represents a solid start for Windows 10 after the tepid reaction to its predecessor, Windows 8. Getting its Windows strategy right is a key part of its plans to stay relevant in a mobile-centric world. One reason for the rapid take-up is that Windows 10, released in Jul, is free for individual consumers who download it during its first year. Enterprise customers must pay for Windows 10. An anniversary upgrade to be released this summer will also be free for users already running Windows 10. The giveaway is effectively an admission by the company that few individuals are willing to pay for software, & represents a shift to a strategy embraced by most tech startups of attracting as many users as possible & nailing down how to make money later. MSFT laid out its business case last year: the more consumer devices run on Windows, the more potential targets it gains for advertising sales & for its own paid-for applications & services. The launch was aiming for 1B devices running Windows 10 within a few years. Technology research firm IDC is forecasting that smartphones running Windows will account for only 1.6% of the global market this year. The stock climbed 34¢. If you would like to learn more about MSFT, click on this link:
club.ino.com/trend/analysis/stock/MSFT?a_aid=CD3289&a_bid=6ae5b6f7
Microsoft's Windows 10 reaches 270 million users, no mobile numbers
Microsoft (MSFT)
Stocks had another good day. Optimism from the thought that Janet will extend low interest rates for months, if not longer, are bringing out buyers. Tomorrow closes out Q1 which can bring out volatility when money managers adjust books for appearance's sake. Already Dow is up 10% from its low last month, nothing short of an eye popping advance, & is up 300 in Q1. Not bad after the ugly start early this year.
Dow Jones Industrials