Dow gained 34, advancers ahead of decliners 3-2 & NAZ added 13. The MLP index shot up 8+ to the 258s (up an amazing 55 in the last 3 weeks) & the REIT index rose 2+ to the 321s. Junk bond funds were mixed & Treasuries were sold. Oil was higher in the mid 34s & gold also was bid up.
AMJ (Alerian MLP Index tracking fund)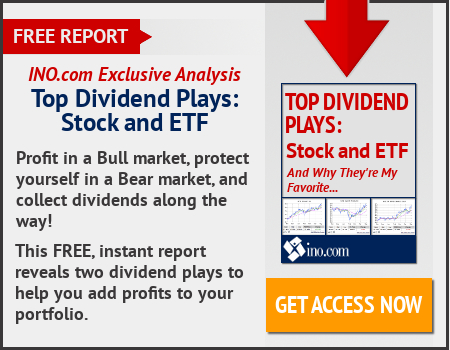 | | | | | | | |
| --- | --- | --- | --- | --- | --- | --- |
| CLJ16.NYM | ....Crude Oil Apr 16 | ....34.58 | ...0.18 | | (0.5%) | |
The US economy continued to expand across most of the country, while wage growth was described as varying widely, "from flat to strong," a Federal Reserve report showed. 7 of the Fed's 12 regional districts characterized the economy as growing "moderately," at a "modest pace" or "slightly," according to the Beige Book, an economic survey published 8 times a year. Reports on manufacturing were mixed, with the sector continuing to suffer as a strengthening $ & a "weakening global outlook" took a toll on overseas sales. At the next FOMC meeting in 2 weeks recent data on jobs, consumer spending & inflation have been mostly positive, concerns about global growth & financial market volatility have reduced expectations for a rate increase this month. While wages generally increased since the start of the year, the growth was inconsistent. The Kansas City, Richmond & Atlanta regions reported "flat wage growth." In the St Louis district, growth in pay was reported by 56% of contacts, the most in 2 years. Pay varied by skill throughout the country. Positive wage growth was evident in 7 regions for high-skilled employees, while 5 Fed banks noted wage growth among lower-skilled & entry-level workers. Most districts highlighted "modest growth in the labor market." Contacts in 7 regions, mainly along the East Coast & in the Midwest, said they had difficulty finding skilled workers. The Cleveland & Richmond Fed banks even noted low-level positions were "becoming increasingly difficult to fill." Consumer spending increased in the majority of districts, with auto sales remaining at "elevated levels." Loan demand increased in most districts while credit quality & credit standards remained stable. Residential real estate sales grew in all districts except for NY & KC, where weaker sales were attributed to seasonal patterns. Several districts reported "strong growth" in multifamily construction. Nonresidential sales ranged from flat to strong.
Monsanto cut its full-year profit forecast as lower prices for its glyphosate herbicide & a devalued Argentine peso add to the pressures from weaker agricultural markets. The company sees EPS excluding one-time items of $4.40-$5.10, compared with a Jan prediction of $5.10-$5.60. Weaker currencies are hurting foreign revenues, while the decline in agricultural commodities such as corn & soybeans has reduced profits for farmers. That in turn has put pressure on prices for crop chemicals such as glyphosate, the most widely used weedkiller. The company also cited "additional headwinds" from the delay in the Environmental Protection Agency in approving dicamba herbicide for use on crops as part of Monsanto's Roundup Ready Xtend system. "The macro-environment is proving to be even more challenging, yet we still see strong long-term growth opportunities for our business," CFO Pierre Courduroux said.
For the revised forecast, 25-30¢ a share is accounted for by currency & another 30¢ is from "macro factors" weighing on the seeds & genomics business, the largest revenue source.
For the fiscal Q2, MON expects EPS of $2.35-$2.45, excluding one-time items. The analyst estimates was for $2.84.
The company cut its full-year free cash flow projection to $1.4-$1.6B from $1.6-$1.8B.
It now sees "relatively flat" full-year gross profit growth from seeds & genomics. Its agricultural productivity business's gross profit will now be closer to the mid-point of the range of $900M-$1.1B.
Full-year operating expenses, excluding costs related to restructuring & environmental & litigation settlements, are seen down slightly.
The stock sank 7.19 (8%). If you would like to learn more about MON, click on this link:
club.ino.com/trend/analysis/stock/MON?a_aid=CD3289&a_bid=6ae5b6f7
Monsanto (MON)
Interest-rate forecasts the FOMC is set to publish after its Mar meeting could differ "slightly" from those issued at the end of last year, according to Federal Reserve Bank of San Francisco pres John Williams. There "could be a tweak here or there" in projections known as the dot plot, Williams said, & declined to comment on whether he'd support a rate increase at the Mar 15-16 meeting. When officials raised interest rates in Dec, they projected 4 qtr-point increases in 2016. Since then, slowing global growth & financial-market volatility have cast a shadow over the US economic outlook, prompting investors to scale back expectations for higher rates. Williams said economic projections haven't changed by more than a "tenth here or there" compared to Dec, & he sees no signs of fragility in the US economy. The Fed continues to be "on the path to raising rates." If it turns out more stimulus is warranted, policy makers should resort to forward guidance or more quantitative easing, he said. "We're not doing negative interest rates."
This was one of those uneventful days in the stock market. The Beige Book gave its usual somewhat mixed message & little else went on. Oil continues firm as bets are that the glut of oil around the globe will come down, although that is largely based on wishful thinking. Better economic data in the US sounds good, but it is unclear how it will affect the Fed at its meeting in 2 weeks. 200+ daily swings in the Dow have become common this year. Not good, especially with the Dow in the red YTD!
Dow Jones Industrials