Dow went up 20 to another record, advancers a little ahead of decliners & NAZ added 14. The MLP index gave back a fraction to 298 & the REIT index remained fractionally higher in the 346s. Junk bond funds fluctuated & Treasuries continued weak. Oil climbed to 46 (more below) & gold was off slightly at 1217.
AMJ (Alerian MLP Index tracking fund)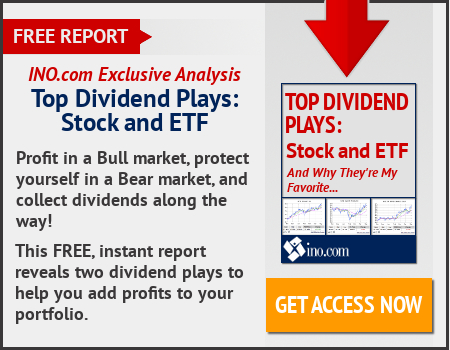 Janet Yellen said she had not yet concluded that recent weak readings on inflation were a sign that it would fail to rise to the Fed's 2% target & the central bank remained on track to continue raising interest rates at a gradual pace. "It is premature to conclude the underlying inflation trend is falling well short of 2 percent," Yellen told the Senate Banking Committee. "I haven't reached that conclusion." Yellen was delivering semi-annual testimony to Congress for the last time unless Pres Trump offers her a 2nd stint at the helm of the central bank. Her current term as Fed chair expires on Feb 3 & analysts expect Trump will pick someone from his Rep party for the top job in economics. The US expansion is in its 9th year & continues to create jobs without much inflation. Unemployment was 4.4% in Jun & employers have added 187K jobs a month on average over the past 12 months. But stronger demand for labor hasn't fed into higher wages & 3 straight months of softer inflation data have led to calls for the Fed to pause policy tightening. Noting the tightness of the labor market, Yellen said the US may start to see higher wages & prices as economic slack shrinks & called the risks to inflation "two-sided," which explained why policy makers "have felt that it probably remains prudent to remain on a gradual path of rate increases." With US economy growing at a steady pace, the Fed is gradually pulling back from crisis-era stimulus. It raised interest rates in Jun for a 2nd time this year, & forecast another hike in 2017 & said it expected to start shrinking its $4.5T balance sheet.
Yellen Says Premature to Conclude Inflation Trend Falling Short
The gain in US wholesale prices reflected higher food & services costs, signaling modest inflation, a Labor Dept report showed. Producer-price index rose 0.1% (est. 0.0%) after no change the previous month. PPI was up 2% from a year earlier after a 2.4% gain in the prior 12-month period. Excluding food & energy, the gauge rose 0.1% from previous month & was up 1.9% from Jun 2016. Almost 80% of the increase in wholesale prices was due to a 0.2% gain in services as goods costs edged up 0.1%. A big factor behind the pickup in services costs was a 4% rise in prices for securities brokerage & investment advice. Otherwise, price pressures in the production pipeline remain contained, keeping broader inflation below the Fed's goal & helping explain why policy makers plan to raise interest rates only gradually. The PPI excluding food, energy & trade services (a measure some economists prefer because it strips out the most volatile components) increased 2%. Energy prices fell 0.5% from the prior month & food costs rose 0.6%. Goods inflation crept higher after falling 0.5% in May; services prices also climbed after a 0.3% advance.
The federal budget deficit jumped to $90.2B last month, according to data released by the Treasury Dept. The Dept says the Jun deficit totaled $90.2B, up from a surplus in Jun 2016 of $6.3B. However, outlays grew $39B this year because benefit payments that normally would have been distributed in Jul were made in Jun since Jul 1 fell on a Sat. Thru the first 9 months of this budget year, the budget deficit totals $523B, up from a deficit of $399B during the same period a year ago. Lawmakers are nearing a deadline to raise the debt ceiling in order for the gov to continue to be able to pay its dues. Sec Mnuchin offered the Aug recess as a target date for lawmakers to strike an agreement, but has said the gov had a "backup plan" should Congress fail to meet that timetable. He said last month the gov could be funded into Sep, but refused to give a timeframe as to exactly how long funding would last without an agreement among Reps & Dems. A deal will raise the US borrowing authority in order to cover the annual deficit it accrues. Pres temporarily suspended the debt ceiling until Mar 2017, since then the gov has been paying its bills using "extraordinary measures." The worry now is how much longer it can sustain those measures, which, as indicated by the administration, appears to be sometime in the early Fall.
Oil prices steadied after evidence of stronger demand in China balanced reports of higher production by key OPEC exporters in a downbeat report by the Intl Energy Agency (IEA). US light crude was 15¢ higher at $45.64. Oil prices have dropped in recent weeks to levels not seen since the end of last year as investors lost faith in a deal between OPEC & non-OPEC producers to reduce output, while US shale oil production has risen sharply. But there is evidence world oil demand is picking up, notably in the US & China, the world's 2 biggest oil consumers. China imported 8.55M barrels per day (bpd) of oil in H1, up 13.8% on the same period in 2016, making it the world's biggest crude importer ahead of the US. US crude oil inventories dropped last week by the most in 10 months, while gasoline stocks decreased, according to the Energy Information Administration (IEA). Rising demand is helping to drain a global fuel glut but this "rebalancing" of the market is taking longer than anticipated. The IEA said on today the oil market could stay oversupplied for longer than expected due to rising production & limited output cuts by some members of OPEC. "Each month something seems to come along to raise doubts about the pace of the rebalancing process," the IEA report said. "This month, there are two hitches: a dramatic recovery in oil production from Libya and Nigeria and a lower rate of compliance by OPEC with its own output agreement." Oil inventories in industrialized nations remain high despite a modest drop in May. OECD stocks are still 266M barrels above the 5-year average, the IEA said. OPEC said the world would need only 32.2M bpd of its crude next year, down 60K bpd from this year & about 400K bpd less than it pumped in Jun.OPEC has promised to curb production by about 1.2M bpd between Jan 2017 & Mar 2018, while Russia & other non-OPEC producers say they will hold back ½ as much.
Oil steady as higher output balances Chinese demand
The Dow made another record high today. Not all that impressive, but up is up. There was no dramatic corp news & DC is as uncertain as ever. But Janet has spoken & that brought a sense of calm to the stock market. Earnings are due, starting with the big banks, & they will bring a sense of reality to the recent advance (one way or the other).
Dow Jones Industrials