Dow slid back 5, advancers over decliners about 5-4 & NAZ went up 23. The MLP index fell 2+ to the 295s & the REIT index lost 3+ to the 341s. Junk bond funds edged higher & Treasuries gained. Oil advances in the 44s & gold inched higher (more below).
AMJ (Alerian MLP Index tracking fund)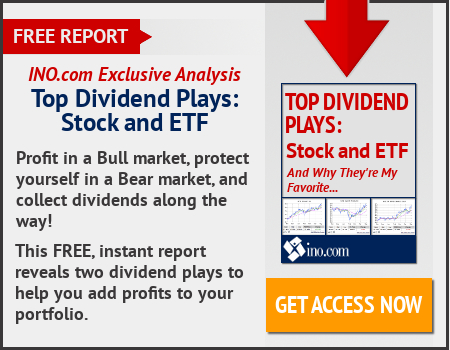 Sec of State Rex Tillerson traveled to Kuwait for the first in a series of talks aimed at mediating the ongoing dispute between Qatar & a coalition of neighboring Arab states that accuse the tiny Gulf nation of supporting extremist groups. Tillerson met with Kuwait's foreign minister upon landing. Kuwaiti officials have attempted to broker talks between Qatar & the coalition, which includes Saudi Arabia, Egypt, Bahrain & the United Arab Emirates. Tillerson is also expected to travel to Saudi Arabia & Qatar by Thurs. The Qatar crisis has badly damaged ties between several key American partners, including hosts of 2 major US military bases, threatening counterterrorism efforts. DC is worried the dispute is hampering Trump's bid to combat intl terrorist financing. US officials said Tillerson doesn't expect an immediate breakthrough, which they warned could be months away. Rather, they said, he wants to explore possibilities for sparking negotiations. "We've had one round of exchanges and dialogue and didn't advance the ball," a senior Tillerson adviser said. Qatar has balked at attempts by the Arab coalition to negotiate a solution to end the dispute, Its central bank says it has $340B in reserves as a bulwark against an extended embargo. For the US, there are risks in getting so intimately involved in the spat among Gulf neighbors, reflected in Tillerson's initial reluctance to play a central mediating role. Alienating either side of the conflict could pose broader challenges for US priorities in the region, including the fight against the Islamic State group & other extremists. Qatar has rejected 13 demands of Saudi Arabia & allies to restore diplomatic relations & end a blockade they've imposed on the small, gas-rich monarchy since early Jun. They include Qatar shutting down the media network Al-Jazeera, cutting ties with Islamist groups including the Muslim Brotherhood, limiting ties with Iran & expelling Turkish troops stationed in the country. The primary US concern is halting extremist financing to hold gains being made against the Islamic State group in Iraq & Syria & stop a string of deadly attacks that have hit in Europe & elsewhere. US military interests are at stake, too. Bahrain hosts the Navy's Fifth Fleet, which patrols Gulf waters with a close eye on Iran. Qatar hosts al-Udeid Air Base, the largest US military installation in the Middle East & hub for the US-led anti-IS coalition operations in Iraq & Syria. Tillerson's mission nevertheless signals a reluctant acceptance of the critical mediation role the US could play, particularly as some believe Trump may have precipitated the crisis by siding publicly with Saudi Arabia during a visit to Riyadh in May. Trump then pointing out that numerous Arab leaders had complained to him about Qatar. The administration had been insisting Qatar's rift with its neighbors was a "family" dispute that should be resolved without a significant US role. Tillerson himself made clear his reluctance to get deeply involved, although he met in DC with senior officials from the feuding countries. After no apparent progress, the State Dept warned last week that the dispute could drag on for weeks or months & "could possibly even intensify."
Abu Dhabi's state-owned oil company announced plans to publicly list parts of its business & seek new partnerships with oil majors. The United Arab Emirates' energy giant is seeking to boost profitability & gain access to new markets during a period of prolonged low oil prices that has piled pressure on nations dependent on revenue from fossil fuel. The Abu Dhabi National Oil Company (ADNOC) is considering an IPO of minority stakes in some of its services businesses. The UAE joins Saudi Arabia & Oman in announcing plans to sell equity stakes in portions of their state-owned energy companies. However, Abu Dhabi does not plan to launch an IPO for ADNOC, the main holding company. That is in contrast to Saudi Arabia, which is expected to attract a valuation of $1-$2T for Saudi Aramco by taking a portion of the company public in what is likely to be the largest-ever IPO. The first potential ADNOC services business IPO would be announced in a few months, with shares to be listed on domestic equity markets. In contrast, Saudi Aramco plans to list on intl exchanges. It's uncertain which businesses ADNOC will take public or how much an equity sale would raise.
Abu Dhabi plans to IPO part of its state oil giant
Gold finished higher, recouping part of the hefty losses at the end of last week, which pushed prices to their lowest level in about 4 months. Aug gold rose $3.50 (0.3%) to settle at $1213 an ounce. It finished with a 1.1% loss on Fri to $1209, the lowest since Mar 15, as a solid US jobs report backed expectations for higher US interest rates this year.
Germany's justice minister called for better exchange of information on violent extremists in the EU following the riots that accompanied the Group of 20 summit. Hamburg saw 3 nights of violence amid anti-globalization protests as leaders of the world's biggest economic powers met. Police arrested 186 & temporarily detained a further 225 people. "The brutal riot tourists stop at no borders," Justice Minister Heiko Maas said. "A high proportion of the violent extremists traveled to the G-20 from other European countries." He added that "we experienced a new quality of violence, which we should react to with more cooperation in combating extremists." Germany temporarily reintroduced border controls with its European neighbors weeks before the summit. Interior Minister Thomas de Maiziere said "several hundred" known extremists were turned back. Other people were searched but in some cases there was no legal reason to deny them entry, such as traveling with weapons like slingshots. "We are talking about a year and half to two years of preparation in the left-wing extremist scene," de Maiziere said. "I wouldn't be surprised if much of the material with which police officers were wounded came to Germany long before border controls were introduced." "The events surrounding the G-20 summit must be a turning point in our view of the left-wing scene's readiness to use violence," he added. There must be "no tolerated retreats" in German cities for violent far-left extremists, he added.
The stock market had another restful day. Tech shares were purchased, but without excitement. There's s a lot going on in the Mideast with the Qatar story, under-reported, having the potential to shake the stock market. Riots in Germany are a reminder that out of controls elements want to harm economies. But investors take it all in with a sense of calm.
Dow Jones Industrials