Dow fell 66, decliners over advancers 5-4 & NAZ added 23. The MLP index was up 1+ to the 299s & the REIT index lost chump change to the 351s. Junk bond funds did little & Treasuries were sold. Oil gained in the 46s & gold was about even.
AMJ (Alerian MLP Index tracking fund)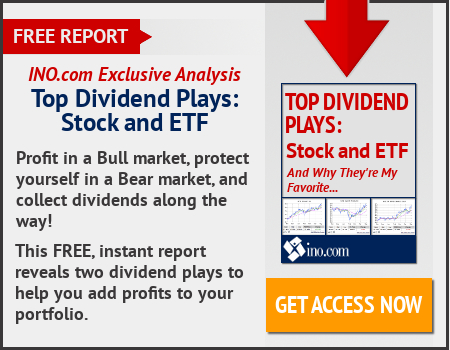 The world is leaning less on its biggest economy to sustain the global recovery, according to the IMF. The fund left its forecast for global growth unchanged in the latest quarterly update to its World Economic Outlook. The world economy will expand 3.5% this year, up from 3.2% in 2016 & by 3.6% next year. The forecasts for this year & next are unchanged from its projections in Apr. Beneath the headline figures, though, the drivers of the recovery are shifting, with the world relying less than expected on the US & UK, & more on China, Japan, the euro zone & Canada. The $ fell to its lowest in 14 months last week as investors discounted the ability of Pres Trump's administration to deliver on its economic agenda after efforts by the Rep Senate to overhaul health care collapsed. The IMF estimated US growth at 2.1% this year & again in 2018, consistent with what the fund said in Jun in its annual assessment of the US economy . In the Apr world economic outlook, it had forecast US growth of 2.3% & 2.5%, respectively, in 2017 & 2018. The economy expanded by 1.6% in 2016. "U.S. growth projections are lower than in April, primarily reflecting the assumption that fiscal policy will be less expansionary going forward than previously anticipated," the IMF said. In Jun, the IMF said it had dropped assumptions of a boost to growth from Trump's plans to cut taxes & increase infrastructure spending. Trump's budget director, Mick Mulvaney, wrote in Jul that the administration's goal is "sustained 3 percent economic growth," & he named the program "MAGAnomics" after Trump's campaign slogan, "Make America Great Again." Meanwhile, as the UK works thru its Brexit negotiations, the IMF also chopped its forecast for UK growth this year by 0.3 percentage point to 1.7% on weaker-than-expected activity in Q1. "This forecast underscores exactly why our plans to increase productivity and ensure we get the very best deal with the EU, are vitally important," the UK Treasury said. "The fundamentals of our economy are strong." Other countries are picking up the slack. The IMF''ection for growth in China is 6.7% for 2017, the same as its estimate made in Jun, & up 0.1 point from Apr's world economic outlook. For 2018 the fund sees Chinese growth at 6.4%, an increase of 0.2 points from 3 months ago. The IMF is looking for average annual growth of 6.4% in China during 2018 thru 2020.
A slowdown in sales of previously owned US homes shows how lean inventories are keeping prices elevated & limiting purchasing options, National Association of Realtors data showed. Contract closings fell 1.8% M/M to a 5.52M annual rate (forecast was 5.57M). The median sales price rose 6.5% Y/Y to a record $263K. Inventory of available properties fell 7.1% Y/Y to 1.96M, marking the 25th consecutive year-on-year decline. A limited number of properties listed for sale remains the biggest hurdle for the market. Lean inventory is pushing up asking prices at a faster pace than worker pay. While job growth is steady & mortgage rates remain attractive, higher prices are making entry difficult for those looking to make their first purchase. The data are in line with contract signings for US previously owned houses, which unexpectedly fell in May for a 3rd straight month. New-home sales, which account for about 10% of the residential market, have recently shown more growth, suggesting steady progress in the trade-up market. "Housing is recovering but it's not a healthy situation," Lawrence Yun, NAR chief economist, said. "There are affordability challenges. Homes prices have easily outpaced income growth and first-time buyers are struggling to get into the market." At the current pace, it would take 4.3 months to sell the homes on the market, compared to 4.2 months in May (the realtors group considers less than a 5 months' supply as consistent with a tight market). Single-family home sales decreased 2% last month to an annual rate of 4.88M, the lowest since Feb. First-time buyers made up 32% of all sales in Jun, compared with 33% the prior month (40% is 'normal' share, the NAR says). Homes typically sold in 28 days, compared with 34 days in Jun 2016 & 54% of homes sold in Jun were on market for less than a month
OMB Director Mick Mulvaney said health care reform must happen before Sep & expects tax cuts to pass within the year. He added that elected officials have a responsibility to follow through on their political promises. "What do you tell people, even if somebody else is this person who killed it, how do you defend your party as a republican by saying, 'well, thanks for giving us the House, the Senate and the White House but we didn't actually follow through on our biggest promise,' I think that weighs very heavily on my Senate friends and it should and that's why I think you'll see health care and I think you'll see tax reform shortly thereafter," he said. A founding member of the Freedom Caucus, Mulvaney said he is open to the Senate's tax hikes on the upper income for Medicare & related expenses, so long it repeals ObamaCare. "I do encourage the Senate to go ahead if that's what it takes to get rid of ObamaCare on that side of the building. They should go ahead press on with that & we'll deal taxes next chance we get," he said. The Congressional Budget Office (CBO) report revealed 22M more Americans would be uninsured under Senate health care bill care prompting the White House budget director to criticize how the CBO arrived to its projection. "What the methodology they're using says is that you will chose to be uncovered rather than take a free government program that's just absurd and I think it sort of exposes the weaknesses in the CBO system for what they are," Mulvaney said.
NAZ is back in vogue & investors are buying tech stocks. A few weeks ago they were out of favor, but those memories have faded. Meanwhile the Dow is just off its record pace. Not bad considering the confusing mess in DC & the inability by Congress to pass meaningful legislation so important for increasing the growth rate in the economy. The bulls figure that those problems will take care of themselves. Maybe, maybe not!!
Dow Jones Industrials