Dow shot up 129. advancers over decliners 5-2 & NAZ dropped 30. The MLP index soared 5 to the 302s & the REIT Index added 3+ to the 353s. Junk bond funds gained & Treasuries pulled back again. Oil rose to 47 & gold sank (more on both below).
AMJ (Alerian MLP Index tracking fund)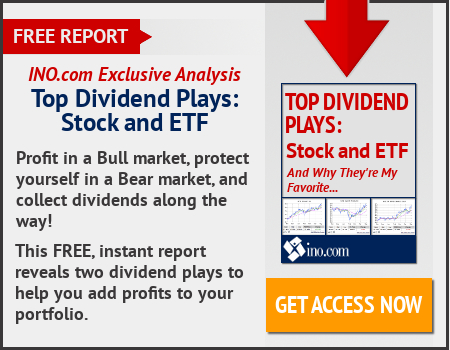 The stock market kicked off Q3 by rallying to new all-time highs, lifted by energy & bank stocks. The Dow surged 129 points (0.6%) to 21,479, after touching a new intraday record of 21,548. The S&P 500 increased 5.6 (0.2%) to 2429 & NAZ closed 30 points lower (0.5%) at 6110. In H2, the broader market may be in for a calmer finish to the year if tech stocks continue to retreat from their elevated valuations. Today the tech sector joined utilities & consumer stocks in the red. Today's rally was fueled by higher oil prices that increased optimism around energy producers. Oil companies were up 2% overall, leading all 11 S&P sectors. West Texas Intermediate oil jumped 77¢ (1.7%) to $46.82 a barrel. Financials also traded higher in response to an uptick in the 10-year Treasury bond yield, which rose to 2.35% from about 2.3% on Fri.
Dow touches record high as energy, bank stocks ignite rally
American factories powered up in Jun at the fastest pace in nearly 3 years, with robust advances in production, orders & employment that indicate a firming in the economy, data from the Institute for Supply Management showed. Factory index rose to 57.8, highest since Aug 2014 (est. 55.3) from 54.9 in May (readings above 50 indicate growth). The gauge of new orders increased to 3-month high of 63.5 from 59.5. Measure of production picked up, while employment gauge climbed to the 2nd-highest level since 2011. Faster growth in orders & production in the final month of the qtr indicates solid demand that, together with rising exports, shows manufacturing is on solid footing. The ISM's pulse of employment in the industry also indicates the gov measure of factory payrolls, released as part of the Labor Dept jobs report on Fri, will rebound in Jun after declining a month earlier. The expansion was broad based, with 15 of 18 industries surveyed by the purchasing group posting growth in Jun. They included machinery, transportation equipment, computer & electronic products, & petroleum & coal products. The 3 reporting contractions were apparel, textile mills & primary metals. The 2.9-point monthly gain in the ISM index, which was the largest jump since early 2013, is also notable as it comes amid fading expectations that the gov will deliver a fiscal boost, via tax reform & infrastructure spending, in the near future. "Everything was strong," Timothy Fiore, chairman of the ISM factory survey committee, said. Unless supply-chain constraints arise, "there's really no reason" why the robust pace of manufacturing can't continue, he said. At the same time, manufacturers are awaiting more clarity on potential policy changes such as taxes, regulations & tariffs on imported materials including steel, Fiore said. Measure of export orders climbed to 59.5 in Jun from 57.5. Employment gauge increased to 57.2 from 53.5. Production index rose to 62.4, highest since Feb, from 57.1. Order backlogs measure rose to 57 from 55.
OPEC's crude production rose to the highest this year in Jun as member nations exempt from output curbs pumped more. Members of OPEC boosted their output by 260K barrels a day compared with May, according to a survey, oil companies & ship-tracking data. ½ of the increase came from Libya & Nigeria, which are exempt from making cuts under the deal agreed between OPEC & its allies. OPEC began production cuts in Jan to reduce swollen global inventories & bolster the price of oil, which is still stuck at ½ its 2014 level. In May, OPEC & partners, including Russia, extended their agreement for a further 9 months thru Mar 2018 because the oil market had failed to rebalance. Resurgent production in Libya & Nigeria is threatening to neutralize the cuts made by the rest of the group. Libya's output is at a 4-year high, back above the 1M-barrel-a-day mark, according to a leaker. In Nigeria, the return of Forcados crude offset declines elsewhere as force majeure was declared on Bonny Light in Jun. OPEC's biggest producer Saudi Arabia increased output by 90K barrels a day in Jun, while Angola & the UAE both lifted production by 40K barrels a day from May, the survey showed. In H1, the 11 OPEC members bound by the output curbs were fully compliant with their pledges. Counting Nigeria & Libya, total OPEC output remained about 390K barrels a day above the target set out in the Nov 30 production agreement, putting the group only about 71% of the way toward its goal. Equatorial Guinea joined OPEC at its meeting in May, boosting the group's membership to 14. The addition of the African country's 150K barrels a day of output increased the group's total Jun production to 32.55M barrels a day.
OPEC's Output Rose to the Highest This Year
Gold prices dropped to end Jul first trading session at their lowest level in nearly 2 months. Earlier gains in the $, as well as strength among most US equities, eased investment demand for the precious metal. Aug gold fell $23.10 (1.9%) to settle at $1219 an ounce, the lowest finish for a most-active contract since May 10.
Dow had another excellent day, bringing it within 50 of setting a new closing high. But stocks on NAZ can't get no respect. It's back to were it was 6 weeks ago. That is a major disconnect, especially when tech stocks carry so much weight & have been heavily responsible for taking stock averages to new heights. This kind of start in summer does not give a good signal for stocks going forward.
Dow Jones Industrials